The 21st Annual Mohican River Canoe Race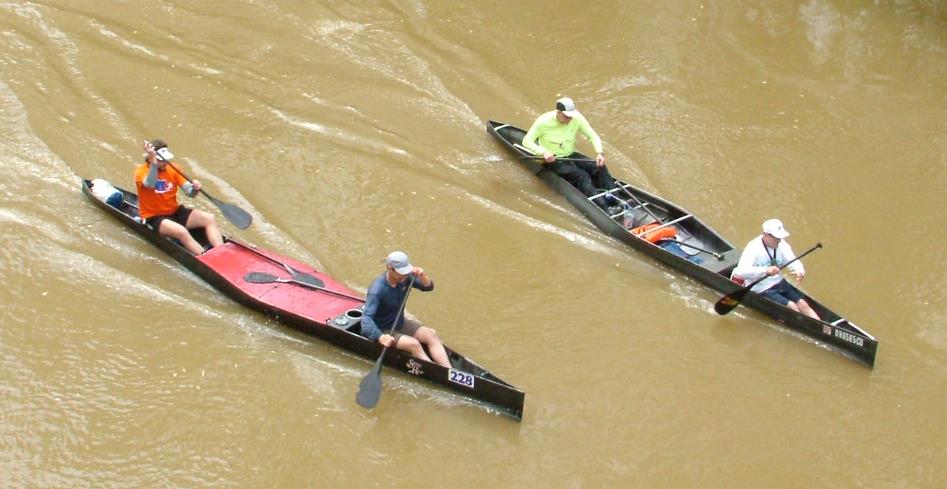 CLASSES: USCA Events                                         Special Categories
               C-2 Men Cruiser                                              C-2 Boy Scouts (11-13)
               C-2 Mixed Cruiser                                           C-2 Explorers (14-17)
               C-1 Man Cruiser (18-39)                                 C-2 Scouters
               C-1 Man Master Cruiser (40 and up)
               K-1 Downriver / Touring / Sea Kayak (M/W)
               C-2 Adult (29+)/Youth (-15) Std
               C-2 Novice Standard
            Special Events
               C-2 Livery/Stock Class
               K-1 Whitewater Playboat
Note: If you don't see your "race class" above come and bring your boat anyway. We'll tailor a class to match your skills.
Races start at 10:30 a.m. Saturday.  Mass starts will be utilized when feasible, otherwise, race against the clock. Those wanting to enter more than one class will be accommodated if time and river conditions permit.
No entries have been received yet.
Results Select an event to view results.
Note: All live times are unadjusted and unofficial.
No entries have been received yet.
Mohican Wilderness, on Mohican River. Located on Wally Road off St Rt 3. 9 miles south of Loudonville. 
Race start at intersection of St Rt 3 and the Wally Road (1 mile south of downtown of Loudonville). Race finishes 9 miles downstream at Mohican Wilderness.