The Amazing Atlanta SUP & Kayak Race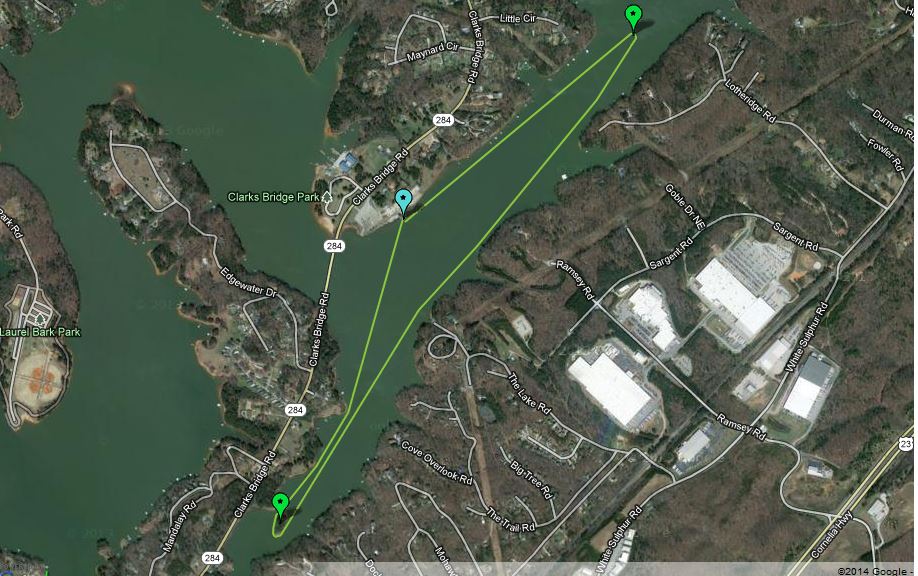 Schedule of Events:Thursday, Oct 1, 2015 @ 5-8pm 
Early Packet Pick-Up & Registration @ Mountain High Outfitters. 
1248 B West Paces Ferry Road, Atlanta, GA  30327  |  404.343.1764
Enjoy 20% shopping and a chance to win great prizes.
Saturday, Oct 3, 2015
7:30am:  Registration & Race Day Packet Pickup begins
8:30am:  Registration closes
8:45am:  Pre-race mtg, follow by national anthem
9:00am:   9-mile race begins
9:10am:   6-mile race begins
9:20am:   3-mile race begins
11:30am: GROM race begins (or after the 9m race finish).
12:00pm: Lunch & Awards (after last finisher)
  *You must present your lunch ticket to receive your meal.  We will have a food vendor on site  
    selling food for spectators.
1:00pm: Pup SUP Fun Race begins (after awards) -pls email Kayla prior to race for registration.
1:30pm:  Wilderness Works SUP w/friends (after SUP Pup Fun Race) & Prissy Tomboy SUP.  
On-Going Events & Demos:
*Game truck will be on site with lots of slides and obstacle course fun for the family.
*Prissy TomBoy Athletics demonstrations and water games for the family. 
*Fitness Demos and adventure travel from MoJo's founder, Molly Mathis
*Fun games, slack line, ring toss by Mountain High Outfitters
We got a race for everyone, we've got some entertainment, we have great food and tunes...but most of all, it's great to chill w/good friends!
Do you need to rent a board for the SUP race?
Mountain High Outfitters: 404- 343-1764
Core H20 Fit: 678-383-9479
Go With The Flow: 770-992-3200
Note: These rental board will be surf style, not racing boards.
Check back here often for updated information.  (last updated 3/3/2015)
Event Entries Click on an event to see who entered.
Results Select an event to view results.
Note: All live times are unadjusted and unofficial.
Lake Lanier Olympic Venue
3105 Clarks Bridge Rd
Gainesville, Georgia 30506
(770) 540-6307
Set your address into mapping directions:
https://www.bing.com/maps/default.aspx?v=2&pc=FACEBK&mid=8100&rtp=adr.~pos.34.3528226007_-83.7913375806_Lake+Lanier+Olympic+Venue_3105+Clarks+Bridge+Rd%2C+Gainesville%2C+Georgia+30506&cp=34.3528226007~-83.7913375806&lvl=16&sty=r&rtop=0~0~0~&mode=D&FORM=FBKPL1&mkt=en-US