29th/30th November 2014
The Doctor – presented by Nelo & Fenn
The Doctor SUP Challenge – presented by Starboard

We are pleased to announce that Nelo & Fenn have come on board once again as naming rights sponsors of the event and Starboard are sponsoring the SUP Challenge.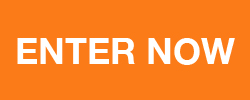 The Doctor in Perth, WA is Australia's most exciting ocean paddling event from Rottnest Island to Sorrento Beach covering 27kms (or vice versa depending on wind conditions).
The Doctor has traditionally been held in January however we have recently decided to move this to November. That means for the very first time there will be two Doctor events held in 2014! So if you missed out in January now is your chance.
The event has a two day window to allow for the best ocean racing conditions. The race is planned for Saturday 29th November 2014 however may be held on Sunday 30th November is the winds are more favourable.
Craft is loaded the day prior to the event on a barge and transported over to Rottnest Island on race day. On the morning of the event competitors catch the ferry over to Rottnest Island which takes about 40mins. On arrival they unload their craft and prepare for the race. There are cafes on Rottnest Island to relax before the long paddle back to Sorrento Beach. The race start time will depend on weather conditions and shipping movements. The race is 27km starting from Rottnest Island and finishing at Sorrento Beach SLSC where competitors will enjoy the very best ocean paddling conditions. Please navigate through this website for full details.
Final race course and time will be decided on Friday evening at the pre race briefing. The races plans to start at Rottnest Island and finish at Sorrento Beach, however should the winds be blowing easterly then the course may be reversed.
Events Program
Take advantage of your time in WA and take part in the other events around The Doctor.
Sat/Sun 22nd/23rd November 2014 - Fenn West Coast Downwind. Saturday – Singles race 25km Fremantle to Sorrento. Sunday – Doubles race 12km City Beach to Sorrento.
Thurs 27th November 2014 - Statewide Oil Sunset Surfski Series (late afternoon start time)
Sat/Sun 29/30th November 2014 - The Nelo Fenn Doctor
Sat/Sun 6/7th December 2014 – Mandurah Duel