The East Coast Paddleboard and SUP Surf Championships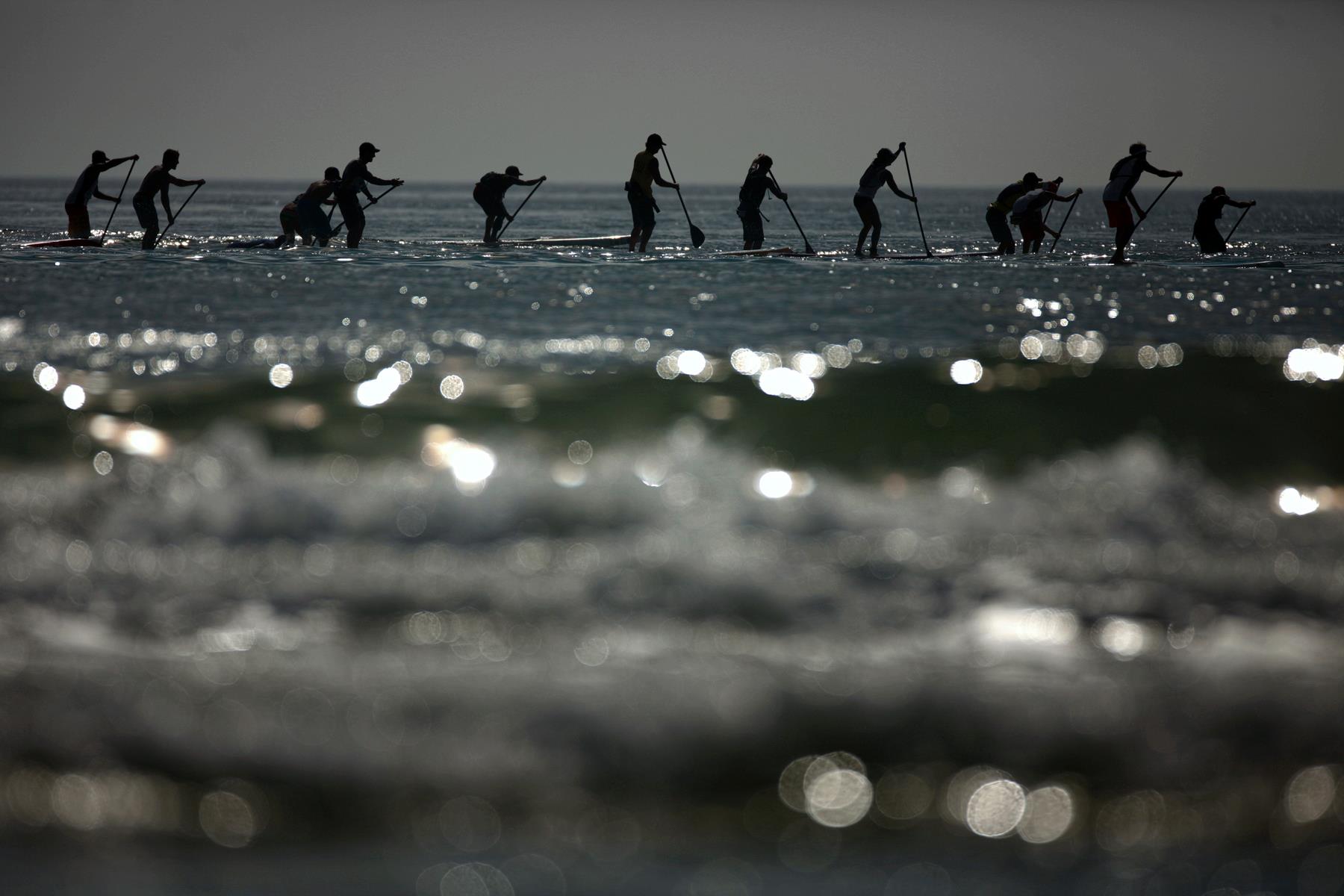 The East Coast Paddleboard & SUP Surf Championships
is the longest running event on the East Coast.
Founded by Michael O'Shaughnessy in 1997, and now in its 16th year, the Championships will be held at the Ocean Deck, just south of the Old Daytona Beach Pier on Saturday, July 13, 2013. Included in this year's race day is the SUP Surf Throwdown and
The Pink Paddle
.
Be a part of Daytona Beach history at the 16th annual East Coast Paddle Board & SUP Surf Championship at Daytona Beach Pier this Summer.  You can participate in paddle races, the SUP surf competition, a swimming race or just enjoy the events and sites on the pier deck or beach.  Daytona is the origination of the East Coast paddleboarding as we know it today. In the late 1920s, Tom Blake, a nationally renowned swimming champion, first came up with a surfboard designed on an airplane wing's spar-construction principles.  The tradition continues with the resurgence of the sport through paddle boarding here on the East Coast. And, the Old Daytona Beach Ocean Festival is where you will find the winner of the Tom Blake award for this year's race. 
Racers
Register online now and prepare for your trip to Daytona Beach this Summer.  Don't forget to also inquire about accommodations especially for the ECPC event.
Sponsors
Get the exposure you are looking for by becoming a sponsor of the 16th Annual ECPC 
Ocean Fest Village >>
Receive a "
Racer's Bag
" with your entry full of awesome gifts from our generous sponors, including your ECPC 16th Annual T-Shirt.
SUP Demonstrations in our Paddleboard & SUP Alley
SUP Yoga Instruction for Adults and Juniors
Art Village - Display featuring ECPC T-Shirt Artist Colin Javel
Food & Drink
Beer & Wine Garden
Held at the historic Olde Dayton Beach Pier on Saturday, July 13, 2013, the expansion of our event and the increased number of racers, our venue requires a larger location space. Join us for a day filled with Ocean Festivities that highlight:
Men's & Women's Paddleboard Competition Races 

SUP Men's & Women's Competition Race
Junior Open Class SUP (11-under/12-16) FREE

Junior Open Class Paddleboard (11-under/12-16) FREE

Men's & Women's SUP Surfing Competition

Ryan Lochte 1 Mile Monster Swim Race
Surfski OC1 Race & Open Watercraft

The Pink Paddle: Paddle for a CURE
Paddleboard Demonstrations & Clinics
Yoga on the Sand & Ocean
Beach Activities for Adults & Children              

Food & Drink | Beer & Wine Garden
This list is private.
Results Select an event to view results.
Note: All live times are unadjusted and unofficial.