The Sacramento River Gold Rush SUP Event
An exciting family friendly race on the Sacramento River along Historical Old Sacramento and the Tower Bridge back up stream to local landmark restaurants. This will be the first of a three series race ending in Ohana Celebration in May.  Morning coffee & donuts. Maria's Mexican Cuisine is so graciously supplying racers with a light meal for lunch followed by winners ceremony and raffle.  Parking is Free
( Life Jackets and Leashes are mandatory)
8:00am to 9:30am  Registration
9:30 Sheriffs meeting
10:00 Warm up/ prep on the water
10:15-10:30 approx. Race Start
Lunch will be served as each racer completes there race; volunteers complete their shift.  So please feel free to head up to the service window.  Maria will be there to greet you. 
12:30 to 1:00 racing should be done and we will have racers ceremony, sponsors, and volunteer acknowledgement.
All racers and volunteers will be entered into a raffle for some prizes
( Life Jackets and Leashes are mandatory)
Event Entries Click on an event to see who entered.
Results Select an event to view results.
Note: All live times are unadjusted and unofficial.
www.usatf.org/routes/view.asp?rID=559649
 (3 mile fun run)
Starting point will be the Broderick boat ramp continuing along to Old Sacramento, left turn around both pillars at the Tower Bridge back up stream to make a left buoy turn (Red Bull bouy) making a loop around the same route to end at the Broderick Boat ramp
This course will follow the 3 miler down stream to Old Sacramento, left at both pillars along the Tower bridge, back up stream, right buoy turn still progressing up stream.  Another right full buoy turn at the end of the Virgin Sturgeon back down for one more loop around Old Sacramento back up to finish line.
LOCATION: 916 607-5720
BRODERICK BOAT LAUNCH RAMP 103 4th Street West Sacramento, Ca 95605 .
FREE PARKING & FreeLAUNCHING
Coffee/ Donuts and lunch included.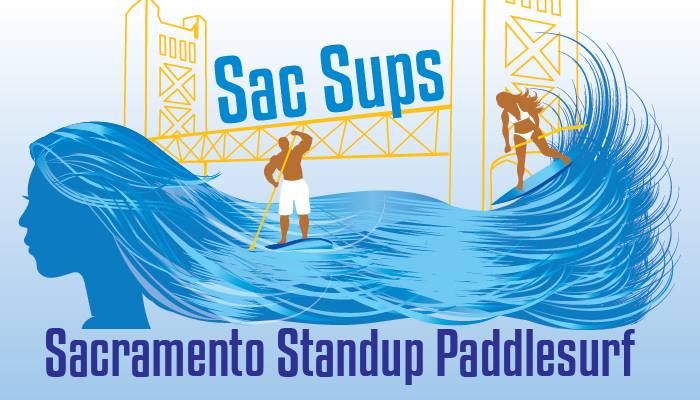 Where:
West Sacramento, CA
---