Treasure Island Pirate Paddle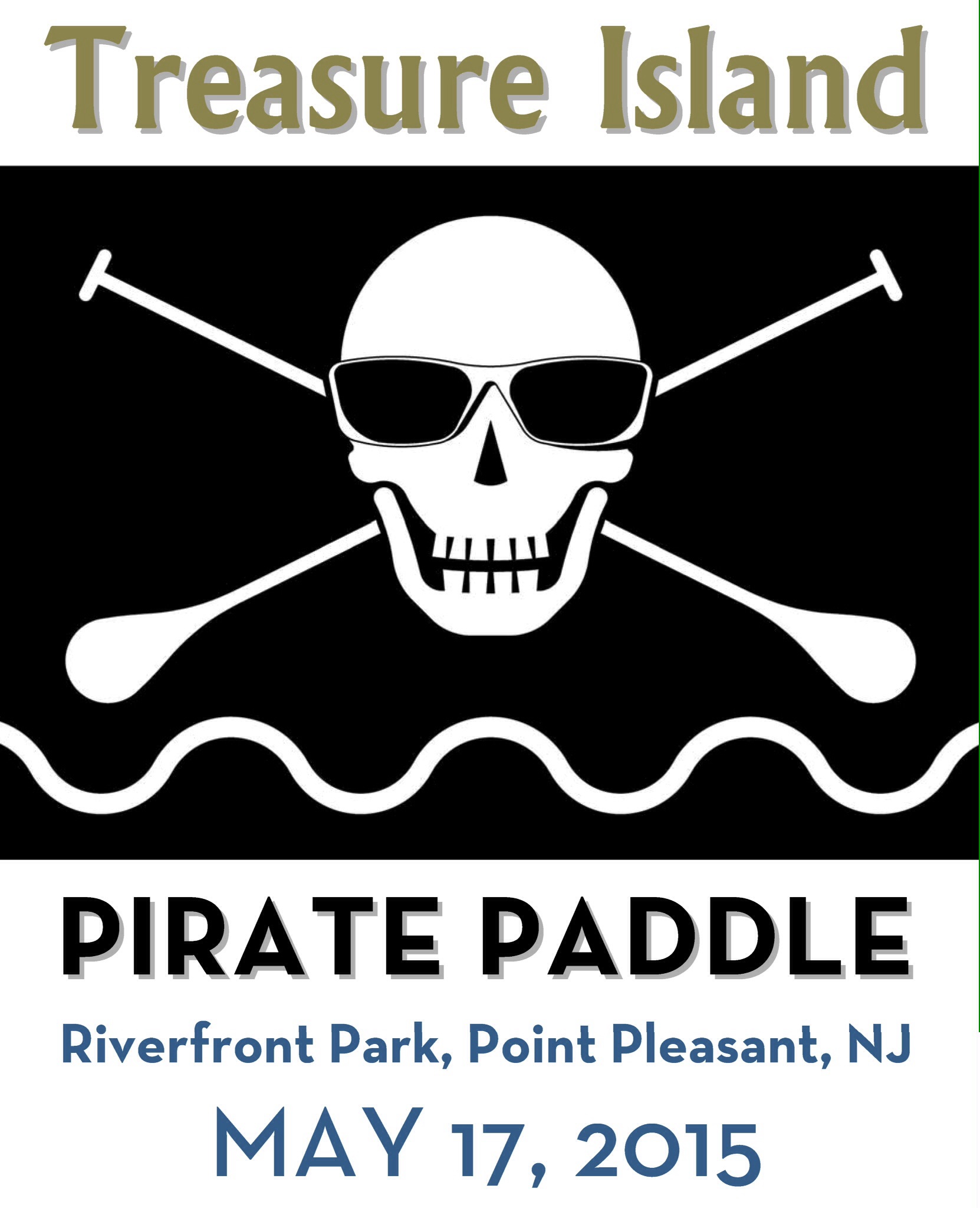 Welcome to the First Annual Treasure Island Pirate Paddle. This will be the first SUP race on the beautiful Manasquan River along the shores of Point Pleasant, Brielle, Brick, and Wall Township. 
The event will feature three races; a 5-Mile Long Course WPA sanctioned (non-points) race, a 2-Mile Short Course, and a 1/2-Mile Kid's race. Following the race event there will be an after party, gift raffle, and awards at The Shore House just a few blocks away. Please note that this is not a tax-deductible donation, however net proceeds will be donated to benefit The St. Peter School, a local K through 8 school in nearby Point Pleasant Beach.  There will also be a "Best Dressed Pirate Award" given to a paddler.
Some Important Information:
While race-day registration will be available on site, pre-registration is highly suggested. It will eliminate delays and confusion on the morning of the race. The event will launch out of Riverfront Park in Point Pleasant. There are bathroom facilities and parking on the premises. This will be a WPA sanctioned event, however it will be a non-points race. All WPA racing rules and regulations will apply. All paddlers 14 and over must wear a USCG approved type III PFD or have one attached to their board. Leashes are not required, but highly recommended due to the currents in the Manasquan River. All children 13 and under must wear a vest type PFD and use a leash. No exceptions. Due to one minor channel that needs to be crossed at the very beginning of the course, the race directors have decided to use a "beach" start for each race. Before the start of the race, each racer will cross the channel and line up along the east facing shore of Treasure Island. Therefore, at the start of the race there will be no channel crossing required. 
Registration is non-refundable and non-transferable. Event will proceed rain or shine unless conditions are deemed unsafe by the Race Committee.
Special Note on Parking:
Riverfront Park is located along the Manasquan River in Point Pleasant, but it is also adjacent to a residential neighborhood to the south and west.  Along the east side is a multi-family residential complex. The town has asked that the participants of this event take special care in respecting the properties of the surrounding neighborhood.  There are limited parking spaces on the Riverfront Park site, therefore this event will also require some on-street parking.  Please respect property owner's driveway access and municipality parking regulations. 
Also, upon entering the parking area, please enter on the left hand side, drop off your equipment, and exit on the right. Thank you very much in advance for your cooperation. 
A Word on Safety:
We are taking every precaution possible to assure the absolute safety of each and every paddler regardless of age and experience.  PFD's will be required and we will have support boats nearby at all times.  Depending on tide and wind there may be potentially dangerous currents along certain portions of the course, especially at bridges and narrow channels. While there will be a 2-mile recreational type race, this is still not an event for first-time paddlers. We ask that each paddler exercise common sense and caution while participating in this event.
For Additional Information:
contact Rich Bubnowski at rich@paddlesurfnj.com / tel: 732-330-2760 / 732-701-4900
follow our Facebook Page: www.facebook.com/paddlesurfnewjersey
www.facebook.com/TreasureIslandPiratePaddle
or view our website at www.paddlesurfnj.com
We will continue to add event information on these sites up until race day.
Interested in Volunteering?:
contact Rich Bubnowski at rich@paddlesurfnj.com / tel: 732-330-2760 / 732-701-4900
News Update:
Due to the large amount of registrations, we have decided to add a Pre-Checkin the day before the race. The Pre-Checkin will take place on Saturday, May 16, between the hours of 2 and 5 pm at Harpoon Willy's, 2655 River Road, Manasquan, NJ, just off NJSH Route 70 west (732-223-8880). Stop by the tent, check-in, pickup your shirt, your swag bag, and your race number. After that you can go inside, have a refreshing beverage and a great meal. Hope to see you all there!
Due to a tremendously positive response and certain restrictions we have had to close Registration even earlier than we originally thought.  There will be no walk-on registration available either, except for the Kid's Race. Thank you for your cooperation and support. For those of you that live nearby hopefully you can still come and watch what will be a spectacular race!  Thank you for helping to make this an amazing first year event.
7:30 - 8:45 am:  Check-in (No Walk-on Registration Available)

8:45 - 9:00 am:  Pre-Race Meeting / Blessing by Deacon George
9:00 am:  Racers in the Water
9:15 am:  

2-Mile & 5-Mile Races Begin (5 minute offset between races) 



11:30 - 12:00 pm:  

Kid's Race Begins



2:00 pm:  After Party at the Shore House
Event Entries Click on an event to see who entered.
Results Select an event to view results.
Note: All live times are unadjusted and unofficial.
Riverfront Park Event Map
5-Mile Long Course WPA Sanctioned (non-points) Race
Manasquan River along the shores of Point Pleasant, Brielle, Brick, and Wall Township.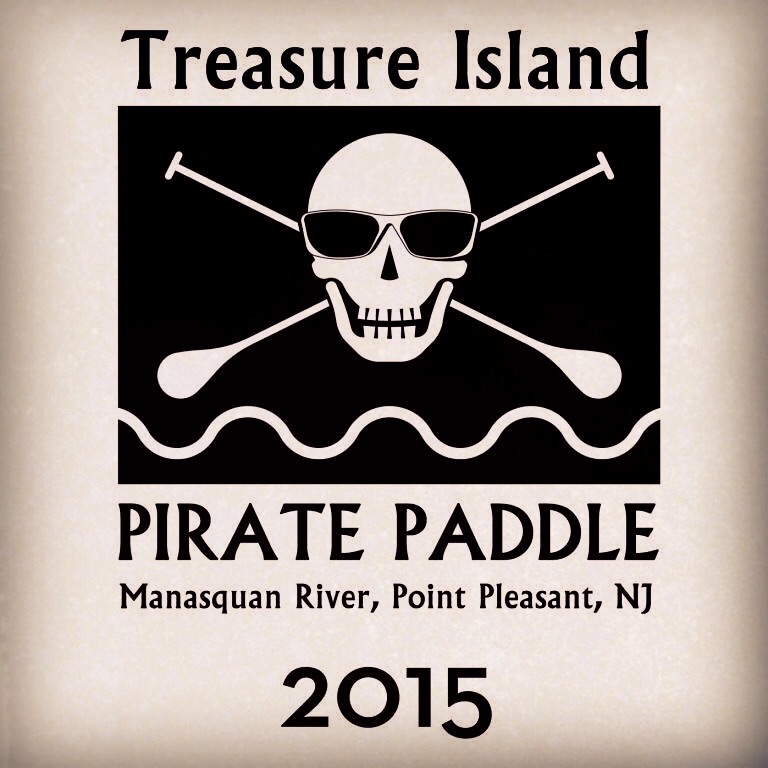 Where:
Point Pleasant, NJ
---