Upper Ottawa River Race and Paddle Festival 2017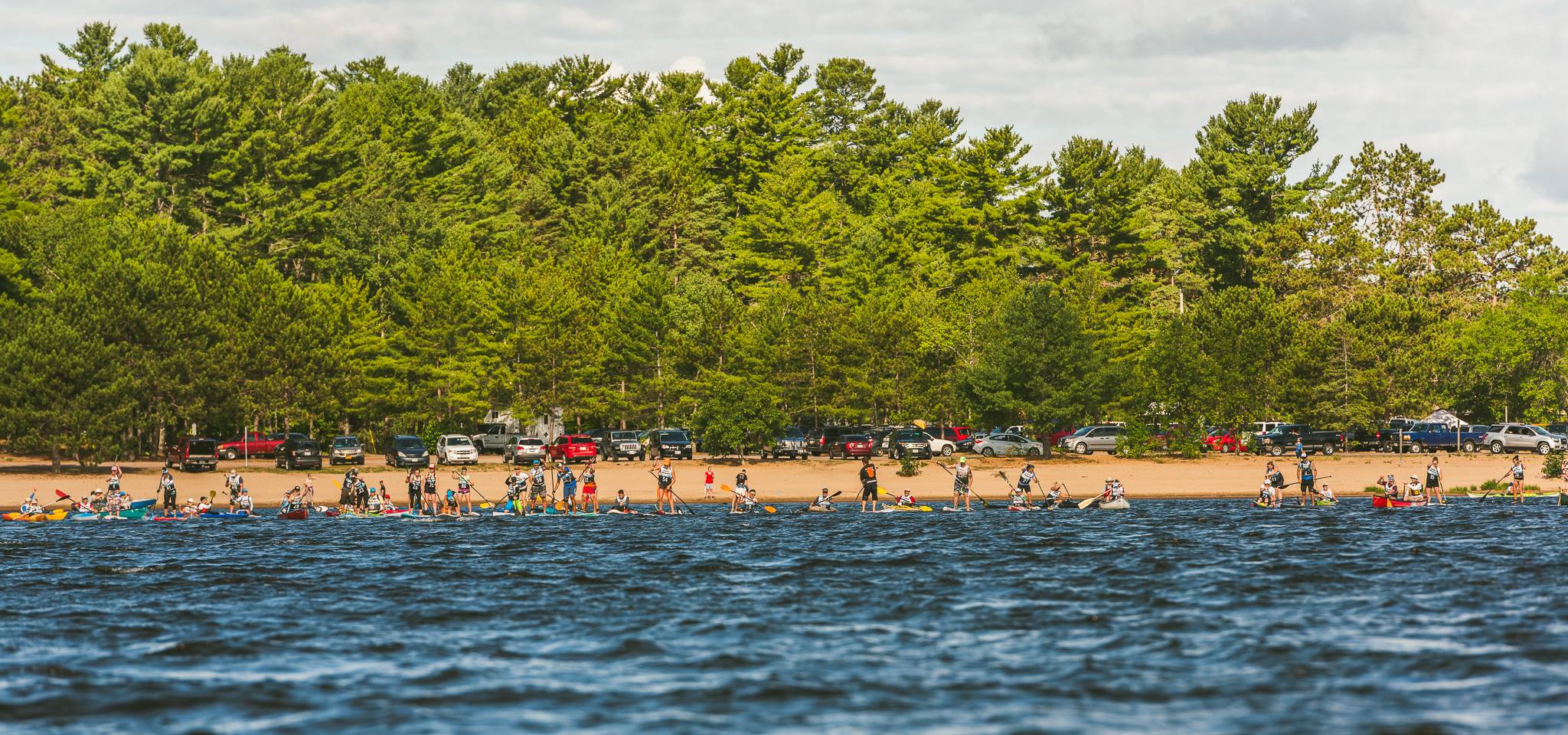 *reg link takes you to RaceHub which is a PaddleGuru company*
The Upper Ottawa River Race and Paddle Festival is a three day festival celebrating everything paddling from August 11 to 13th , 2017 in Petawawa and Pembroke, Ontario (1 ½ hours west of Ottawa) along the mighty and historic Ottawa River.
Featuring kayak, canoe, outrigger and stand up paddling (SUP)  races on the Ottawa River (13km, 4km or kids races). After the races there are demos and water activities, including try stand up paddling for spectators, aerial yoga, kids races, a vendors area, kids activities, paddling clinics, kayak  clinics, physiotherapy tent as well as great local food and music.
Included in your registration you will receive a  race shirt, (we've been told we have the best race swag-bag ever) a pile of swag, lunch & dinner, free shuttle for 13km racers to pick up your vehicle, prizes and trophies for 1st & 2nd place in a variety of categories, more music and lots of activities and fun! 
Saturday is RACE DAY! The Ottawa River will host 13km (Petawawa to Pembroke) , 4km (riverside Park in Pembroke - double loops) and Kids Races. After the race there is lots to do from a vendor area, Aerial Yoga, SUP Yoga, great food, live music featuring and a night bonfire acoustic performance back by popular demand, Craig Cardiff and many other activities.
The 2nd Annual Upper Ottawa River Kayak Fishing Derby, this catch, measure, photo, release tournament is open to all anglers who fish out of human powered watercraft. Lots of SWAG, great prizes and giveaways 
STAY WITH US!!!! at Riverside Park Camp Ground and enjoy the festivities and evening activities (located right at the finish line), or your choice of accommodations in either Petawawa or Pembroke.
Don't want to race Stand Up For CHEO Petawawa takes place on Sunday. Join in this great event on the Ottawa River in Petawawa and help to make a difference for the kids of CHEO. Stand Up For CHEO (SUFC) is a non-profit event sponsored by Trailhead Paddle Shack. All proceeds are donated to the Children's Hospital of Eastern Ontario (CHEO).  Spend the day, meet fellow paddlers, promote fitness, have fun and support CHEO!
A historic canoe adventure is also available on Sunday for those interested in taking trip back in time as part of our Heritage Paddle, see the stories and paddle the picturesque islands and stop for a riverside lunch.
*reg link takes you to RaceHub which is a PaddleGuru company*
SCHEDULE OF EVENTS, ACTIVITIES & RACES FOR THE ENTIRE WEEKEND
FRIDAY
Registration & Activities - Pembroke Riverside Park
Race Pre-Registration 
Reel Paddling Festival (Outdoor Show - FREE!) 
SUP and Kayak Clinics
SATURDAY 
KAYAK FISHING TOURNAMENT Schedule Saturday - Petawawa Point Beach
Registration (review rules and regulations) 
Tournament Final Weigh-In - Petawawa Point 
Awards - Pembroke Riverside Park
RACE Schedule Saturday
13 KM Race Registration - 
13 KM Race Start - 
4 KM Race Registration - 
4 KM Race Start - 
Kids Races - 
Lunch & Awards - 
FREE SATURDAY ACTIVITIES - after all races are completed
Food & Vendors 
Kids Area & Children's activities 
- Aerial Yoga (spaces are limited sign up at booth day of)
- SUP Yoga (spaces are limited sign up at booth day of)
- Relays & Water Jousting
- Kayak and SUP instruction
Awards, Music, Entertainment, & FOOD!
        - Join us after you race for live music and entertainment followed by the awards
        - After the awards time to grab some great food and sit on the beach and take in a beautiful view (lunch included with registration)
         - Catered Dinner $10
BEACH & BONFIRE  - FREE
    - Hula Hoop and POI
    - 
    - Live Music featuring: 
Craig Cardiff https://www.youtube.com/watch?v=jAt9oUO4F6w around the bonfire on the beach
SUNDAY
STAND UP FOR CHEO - Petawawa Point Beach
A great partnership with the Upper Ottawa River Race and Stand up for CHEO as we join together to raise awareness and funds for a worthwhile foundation. This is a group social paddle with a 5 or 12 km option. No Sup Board No Problem. Reserve a FREE rental if needed when you register.
Visit: www.standupforcheo.com for a complete schedule and timings.
OR
HERITAGE PADDLE - Petawawa Point Beach
Petawawa Point Beach - Join is our paddle through Canadian History (spot in canoes/ voyageur canoe provided) and includes a riversi
No entries have been received yet.
Results Select an event to view results.
Note: All live times are unadjusted and unofficial.
No entries have been received yet.
*reg link takes you to RaceHub which is a PaddleGuru company*
Petawawa Point = 1073 Islandview Drive, Petawawa, Ontario (13km start-line)
Pembroke Riverside Park = 961 Pembroke St West, Pembroke, Ontario
Distances
13 KM Advanced Class (18+) - Petawawa

This category is reserved for experienced to advanced paddlers that have a strong knowledge and previous experience of paddling distances over 10km. Must be knowledgeable about self-rescue and various adverse open water conditions including wind and waves.
The race leaves from Petawawa Point Beach in Petawawa and finishes at Riverside Park Beach in Pembroke, a shuttle service will be in place to transport racers.



4 KM Intermediate Class - Pembroke

This category is for intermediate to novice experienced paddlers who have been paddling for a short time. Paddlers must have a basic knowledge of paddling and experience paddling short distances of at least 2 KM. The shorter distance races have been designed to have paddlers in a safe monitored area.
Race is a double loop starting and finishing at Riverside Park Beach in Pembroke. 
(Course is subject to change depending on weather conditions)



1 KM Kids Class - Pembroke

This category is for kids ONLY - this is a just for kids fun race to get the future of paddling starting!
The race takes place at Riverside Park
Registration is FREE and takes place day of the event.
There are still prizes for the kids!
*reg link takes you to RaceHub which is a PaddleGuru company*
DIRECTIONS
Petawawa Point (1073 Island View Drive Petawawa, Ontario)
- Location of Kayak Fishing Tournament 
- Start of 13 km Race (all categories)
- Location of Stand Up for CHEO
- Location of Heritage Paddle
Riverside Park (961 Pembroke St West, Pembroke , Ontario)
- Outdoor Film Festival, Friday Registration 
- Finish-line for 13km Race
- Start of 4km and Kids Races
- Camping and Evening Activity location