What'SUP on the Lake Paddleboard Event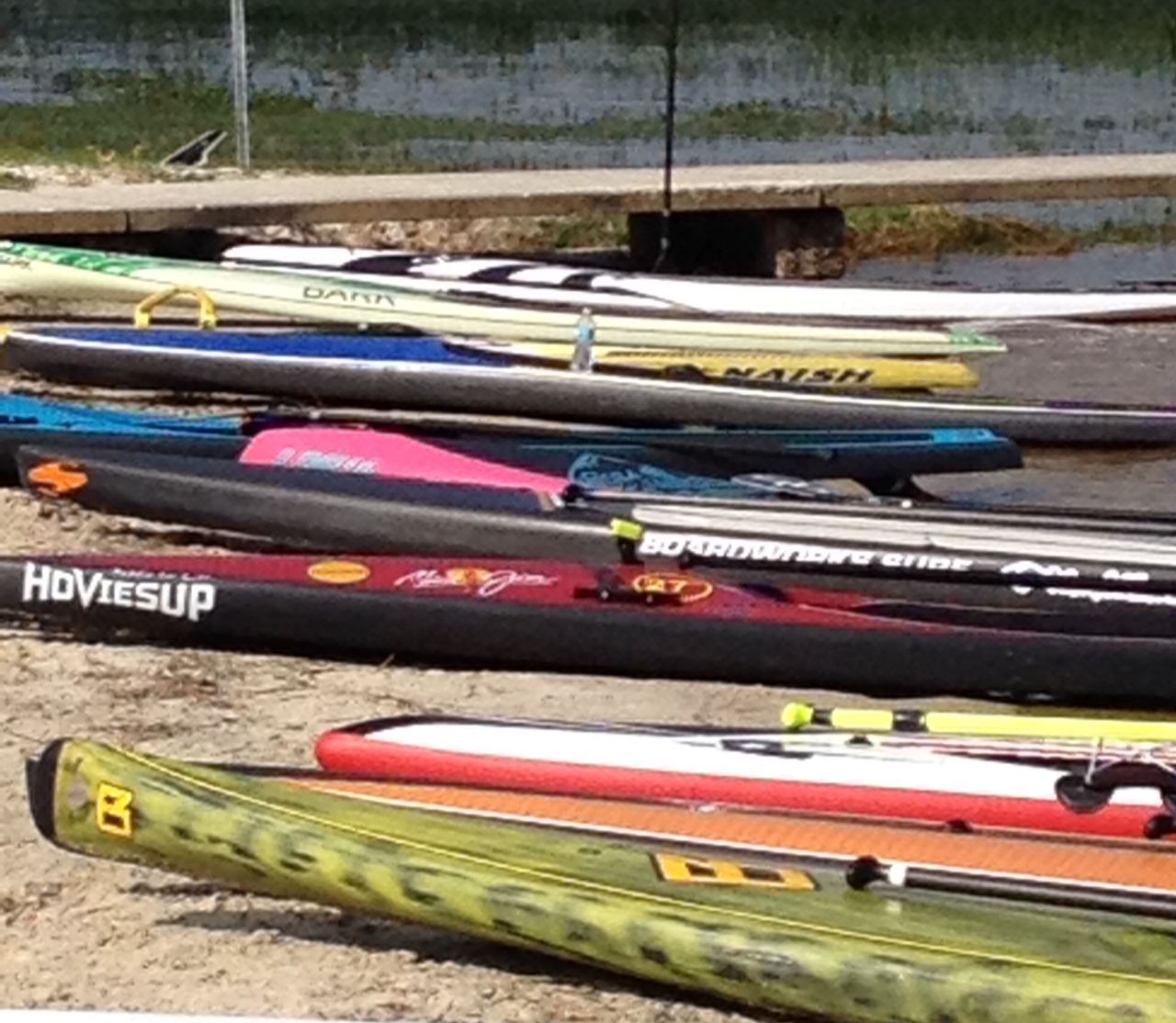 ****Online Registration Closed Wednesday, June 3rd to prepare Timing Chips,  On-site Registration is available on Friday, June 5th @ Winter Garden Village-Sports Authority from 12pm-6pm & Saturday June 6th at Waterfront Park at check-in site from 7:00am to 10:30am.  Credit Card, Check & Cash are excepted - Thank you and see you at the race!****
Lake lovers,,,here you go!  Clermont's finest lake front beach is hosting one of the largest paddleboard races just outside of Orlando. The 1st Annual WhatSUP on the Lake Paddleboard Event is an exciting race for the entire family! 1.5 Fun Race, 3 Mile Open Race & 6 Mile Elite distances. Come join us in the city that is known as the "Choice of Champions" and experience the beautiful Clermont Chain of Lakes.  You will be paddling on Lake Minneola, one of the largest of the 5 lakes on this chain.  All races will be chip timed along with a water start and sandy white beach finish. Race courses are spectator friendly, so enjoy a day on the beach while watching the races. Join us for a Stroke and Racing Technique paddle clinic with our Ocean of Hope Champion Team Athlete - Aimee Spector race morning. Don't have a Paddleboard...no problem...rent one!, Try out the 1/4 Mile - One Design Series race brought to us from Paddling Paradise out of Melbourne, FL . All paddle craft and age levels welcome. Help support "Ocean of Hope", an organization that benefits the Sarcoma Alliance which supports cancer patients and their every day challeng
es.  Racers receive t-shirt, finisher medal, lunch and 2 raffle tickets.  Raffle includes: Riviera Paddleboard "Series" 10'6" SUP, 2 Carbon Fiber Paddles, Onyx Waist Inflatable PFD, Personal Hydration Station, Dooney & Bourke Handbag (for you ladies) and lots of other great items!
Pre-Race & Race Day Schedule of Events
EVERYTHING YOU NEED TO KNOW!
Please make sure your read all of this information.  It will make your race weekend so much easier if you already have these answers to your questions.  We want you to have a great time at this event so the more you know…the better!
Top of Form
Checklist of Stuff to bring.

PFD  - it is mandatory!
Board
Paddle
Leash (optional)
Sunscreen and hat
Water for Hydration
Beach Chair and Towel
Money for extra lunches, Splash Park ($2),vendor booths and extra raffle tickets!!!!
LOTS OF GREAT VENDORS/SPONSOR TENTS AT THIS EVENT!  PAY THEM A VISIT!!!!
How to make your race day the most fun and enjoyable.
1. Check in is available Friday June 5th  at Sports Authority -  Winter Garden Village.  See below for further details for Friday's Packet pick-up and Board Drop off. Avoid race day lines, get your number, timing chip and swag Friday night, so the only thing you will need to do Saturday morning is get body marked.
2.  If you can't make it to Sports Authority on Friday night, COME EARLY ON SATURDAY MORNING! Please give yourself and our staff members plenty of time to check you in so that races can start on time.
3. Take a clinic. 
4. If you haven't paid, PLEASE update your registration and pay online.
Friday – June 5th – Packet Pick-Up/Late Registration & Board Drop Off
Packet Pick-Up and Late Registration - Sports Authority - Winter Garden Village – 12PM – 6PM. 
There will be no packet pick-up on Friday at the Race Site – Waterfront Park.
Sports Authority – Winter Garden Village
3373 Daniels Rd
Winter Garden, FL 34787
SUP/Board Secured Drop Off
Friday, June 5th @ Waterfront Park Beach Front -  4PM – 7:30PM
We are providing overnight security for anyone who would like to drop their board off at Waterfront Park (WFP) Beach Front.  Come out to WFP for a practice paddle and relax knowing that your board can be left in complete safety overnight.  ICU Professional Security Services will be on site from 7:30pm (after close of Drop off) until 5 AM June 6th – Race morning.  If you are traveling and do not have a place to secure your board – this makes things easy.
Race Day Morning Procedures
Parking
There will be a parking lot off of East Street and adjacent to 2nd Street designated for SUP Parking.  This area is easily accessible to the lakefront area.  If you are renting a SUP Surf 11'6 board, Clermont Bikes & Boards is located at the end of 2nd Street at the water's edge for your convenience.  
Venue Map
Race Day Check In

1. Come to the Check In table on the beach. Get your race packet which contains your Race Number & pins, Lunch Ticket, timing chip and 2 raffle tickets.
2. If you have not prepaid, we will accept cash, check or credit card. If you are paying with cash, please try to have exact change.
3. Go to body marking to be marked with your number.
4. Make sure you secure the timing chip around your ankle.
Race Day Registration & Packet Pick-up - June 6th - Starts at 7:00am @ Waterfront Park, 330 3rd Street, Clermont Florida 34711
SCHEDULE
Race Day Registration/Race Check-In opens at 7:00am & Closes at 10:30am
Stroke and Racing Technique Clinic presented by Ocean of Hope's Aimee Spector at 8:00am
SUP Yoga 1 Hr Class - Starts at 8:00am - Boards available for rent.
6 Mile Elite Racers Meeting: 9:10am
6 Mile Elite Race; Race Starts at 9:30am
3 & 1.5 Mile Racers Meeting 10:45am
3 Mile Open Race: Race Starts at 11:00am
1.5 Mile Fun Race: Race Starts at 11:10am
1/4 Mile One Design Race - Paddling Paradise - Boards Provided - Start Time - 12PM
Awards & Lunch – Following all racers finishing.
Raffle immediately following awards.
Course Map
See below under Course Maps.  1.5 Fun Paddle course map will be up shortly.
Racers Meeting
1. Be on time for the Racers Meeting – Elite Race Meeting -9:10am
2. Review the courses and directions of the Elite 6 Mile course.
3. Race course maps will be posted at the event venue site.
4. 3 Mile Open Race and 1.5 Mile Rec Racers Meeting at 10:45am
Race Starts
1. Elite Race start is scheduled for 9:30am
2. All races will be a water start.
3. There will be a horn sound with an announcement to paddle up to the start line.
4.  Once all paddlers are at the start line, you will have 1 minute till the Start Horn.
Race Finish
1. Paddle up to the beach. - 
2. A Board Caddie will grab your board and move it down the beach, off the finish line course.
3. You keep your paddle.
2. Run through the finish arch with your paddle.
3. Electronic timing will capture your result when you cross the mat.
4. IMPORTANT-Return your timing chip or you will have to pay for it.  There will be volunteers at the finish line to help remove timing chips.
Lunch
1. You will receive a lunch ticket in your race packet when you check in.
2. Lunch will be available to purchase for spectators and visitors.
3. Racers must have their ticket to receive free lunch.
EXTRA FUN
 -Kids Javelin Throw - 14 and Under, Kids throw a paddle from the beach into the water.  
   Longest throw wins!
Raffle
Register online to pre-order extra raffle tickets. All proceeds of the raffle benefit Ocean Of Hope and the Sarcoma Alliance to help the sea of people fighting against sarcoma cancer. To find out more information or to donate, click here: OCEAN OF HOPE 
$10  each OR 3 Tickets for $25
Water Safety
Safety watercraft shall be on the course during all races. The standard distress signal of raising the paddle in the air for assistance or waving the paddle in the air for an emergency is in effect. To compete in the Race, each board must have the following:
PFD's and whistles (noise makers) are mandatory for all racers.  
Hydration is mandatory for all 6 & 3 Mile racers.
Leashes are recommended for 6 Mile racers.
The Best Part - Awards, Prizes, Goodies
All racers shall receive a swag bag full of goodies, Dry Box, TOYOU Bar, samples and freebies from local businesses.  All racers will be given a ticket for a free lunch in use at "The Big Hot Box" food truck located at the venue. Hang out with us for Awards and the Raffle and see if you are holding the winning ticket for an 11'6" Riviera Series Paddleboard.  Demo SUP boards by Slingshot & Bic SUP and go cool off in the water or enjoy the waterfront!!! 
Bottom of Form
Event Entries Click on an event to see who entered.
Results Select an event to view results.
Note: All live times are unadjusted and unofficial.
From Tampa/St Pete area
: Take I-275 N toward I-75/I-4.  Keep Right to take I-4 E - approximately 54 miles.  Take Exit
55 to merge right onto US-27 N. Go north approximately 25 miles toward Clermont.  Turn Left on E Grand Hwy. (The Citrus Tower is in the SE corner of this intersection.  E Grand Hwy becomes Palm Street when you cross over East Street.  Go straight on Palm Street to 2nd Street. You can either go straight into Waterfront Park or make a right on 2nd Street for additional parking.   
From North I-95 area
: Heading south on I-95, merge right onto 
I-4 West/Orlando. Take I-4 West to the East-West Expressway.  This is a toll road (Epass & SunPass accepted)  Go West on the East-West Expressway till it dumps you onto the Florida Turnpike.  Head North on Turnpike.  Take exit 272 Clermont exit onto Hyw 50.  Left (West) on Hwy 50 towards Clermont.  Take Hwy 27 North to E. Grand Avenue. 
Turn Left on E Grand Hwy. (The Citrus Tower is in the SE corner of this intersection.  E Grand Hwy becomes Palm Street when you cross over East Street.  Go straight on Palm Street to 2nd Street. You can either go straight into Waterfront Park or make a right on 2nd Street for additional parking.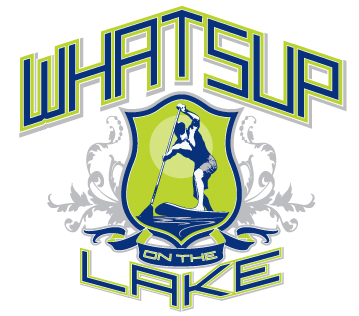 ---