Whiskey Island Paddleboard Festival and Race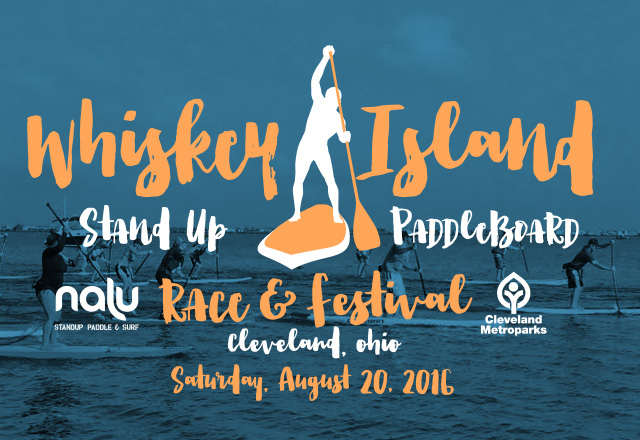 Race Categories
Kids - (any length/style) (10 -14 years)




14' Race (15 years & over)




12' 6" Race (includes any race style board <14'; includes displacement hulls) (15 years & over)

Surf Style, any length (up to 12', can't have a displacement hull; no race boards) (15 years & over)
*If you are not sure what your race category is, then ask at registration the morning of the event, or call Nalu: 216-272-1504.
Tentative Race and Festival Schedule
7:30 a.m. - 8:15 a.m. Registration
8:30 a.m.  6-Mile Elite Race (3 laps)
8:45 a.m. 2-Mile Challenge Race (1 lap)
10:30 a.m. (or 10 minutes after last finisher from 6-mile race) Kids Dynamic Race
11:00 a.m. - 3:00 p.m. Food Truck
11:30 a.m. Paddle Clinic
12:00 p.m. Award Ceremony & Door Prizes (racers only)
1 - 3 p.m. Free SUP Try-Its & Demos
11 a.m. - 4 p.m. Live Music
No entries have been received yet.
Results Select an event to view results.
Note: All live times are unadjusted and unofficial.
No entries have been received yet.