1st Annual Bootie Dancer SUP Race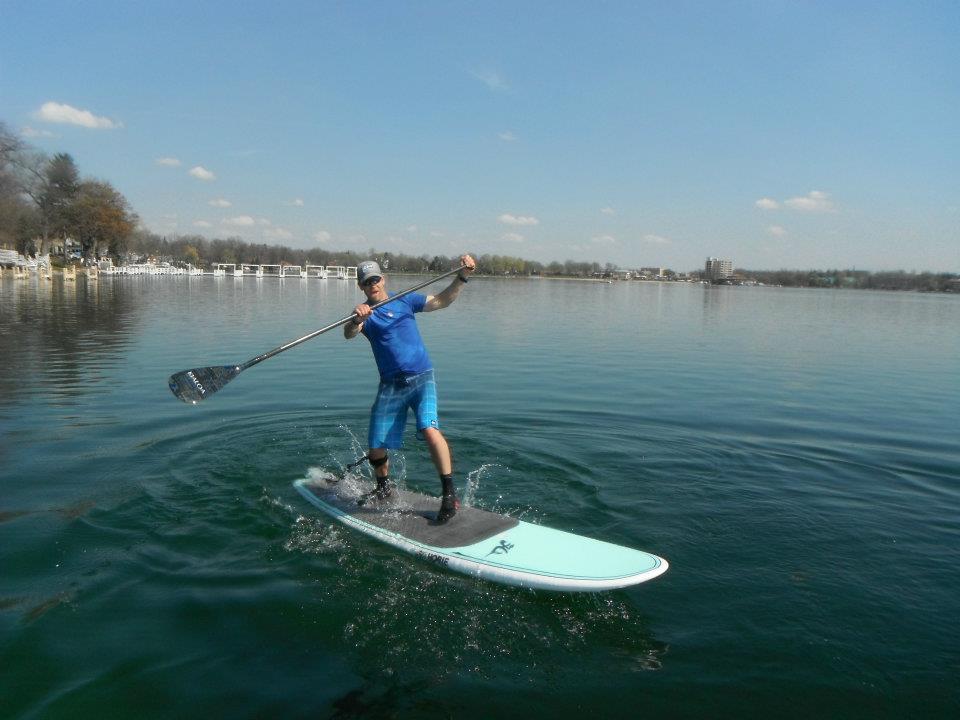 The name of the race is provocative, but innocent when you consider that we recommend booties for this race.  We anticipate water temps as low as 40f, and remain hopeful for much warmer water. 
The Bootie Dancer is CWO Adventure's first SUP race designed for simplicity.  We provide a course, safety plan, and timing.  The will be no prizes and only a brief recognition ceremony.  The cost is $20/person.
Our current plan, subject to change to change based on possible ice conditions, is to meet at Clear Water Outdoor in Delafield, WI.  Participants should drop off boards at St. John's Park, get registration picked up over at store, then we can walk over to the St. John's Park.  At the park, we will gather for safety talk at 9:35, then slowly put in our craft and gather on water for start around 9:45.
Registration 8:00 – 9:30am, water start at 10:00am, awards around noon, and then we charge into town for food and beverages!
***Leashes and pfds (lifejacket) will be required.  Register at Paddlguru.
Race is either 3.1 miles for Short Race or 6.2 miles for Long Race.
Schedule
8:30-9:30am registration open
9:35 safety talk
10am race starts.  
Need a board for either event: contact sblay@cwoadventure.com for inquiry

Schedule
8:00-9:30am registration open
9:35 safety talk
10am race starts.
Event Entries Click on an event to see who entered.
Results Select an event to view results.
Note: All live times are unadjusted and unofficial.