2016 DRCF Paddle For A Cause Presented by J&L Amish Depot

The Dean Randazzo Cancer Foundation will hold its ninth annual Paddle For A Cause Presented by J&L Amish Depot Saturday, June 11, 2016 in Atlantic City, New Jersey. The World Paddle Association-sanctioned event has multiple divisions including a grueling 22.5-mile race around Absecon Island, and two social paddles going eight and four miles through the back bays of Atlantic City. 
Cash Prizes for the 22.5-mile race around Absecon Island.
Men's SUP 14', Women's SUP, Open Prone Unlimited
The 22.5-mile paddle around Absecon Island pits racers against one another to raise money for cancer while experiencing breathtaking views of the world-famous Atlantic City Boardwalk and Lucy the Elephant. 
The eight-mile and four-mile fun paddles are social experiences and has helped expand the sport of standup paddleboarding in South Jersey. 
Registration is now open for all paddle divisions. Paddlers are required to raise a minimum of $200 prior to entry. The open division welcomes outrigger canoes, kayaks, surf skis and teams of paddlers. See thedrcf.com for information. 
The event was founded in 2008 by Mike May and he designed the course to challenge competitors both mentally and physically and he adopted much of the course from the former Atlantic City Ocean Marathon, known locally as the "Round-the-Island-Swim."
Once again will are welcoming all paddlers to come out and paddle in one of our many paddle classes and help raise much needed funds for individuals battling cancer.
There are two WPA-sanctioned race divisions for standup paddleboards - men 14-foot stock and women 14-foot stock. 
Other paddlers that are welcome in the open division will include outrigger canoes, race kayaks, surf skis and team's consisting of two but no more than six paddlers in unlimited standup paddleboard.
Check-in begins at 6:15 a.m.  The 8-mile and 4-mile fun paddles will begin at 8:30 a.m. and registration begins at  The after party is 4 p.m. at The Deck at Golden Nugget and is included with registration. After party is $25 all others and includes food, entertainment and awards ceremony. 
If you live on the bay the DRCF encourages everyone to come out and cheer the paddlers on! You can also attend the finish or after party at the Golden Nugget where you can meet the athletes in person. 
The Paddle for a Cause is a charity event whose proceeds assist people who are battling cancer. In the event of race or fun paddle cancellation due to weather the funds raised are not refundable. 
Email info@thedrcf.com or see www.deanrandazzocancerfoundation.org for information.
The Dean Randazzo Cancer Foundation promotes cancer awareness and assists individuals battling cancer both emotionally and financially. To date, the foundation has raised more than $600,000 and donates 90 percent of its funds to individuals and organizations including the Ruth Newman Shapiro Cancer Fund, Shore Medical Center Cancer Center, Gilda's Club of South Jersey and The Leukemia and Lymphoma Society of South Jersey Cape Regional Cancer Center and AtlantiCare Cancer Center.
The foundation was created in 2001 when Dean Randazzo, a professional surfer from Atlantic City, was diagnosed with Hodgkin's Lymphoma, a cancer of the lymph nodes. Since successfully battling the disease four times, Dean continues his competitive professional surfing career, proudly representing the Garden State all over the world. The Dean Randazzo Cancer Foundation is a New Jersey Non Profit and 501(c)(3) charitable organization and donations are tax deductible. Donations by check should be made payable to DRCF and mailed to P.O. Box 149, Somers Point, NJ 08244.
Registration
Day of registration / paddler check in
Registration area is located at the rear of ground parking lot
6:15-7:30 a.m.
Registration 22.5-mile, 4-mile and 8-mile Paddles
Please Arrive Early.
Paddle Start Time:
Course direction will be determined the day before the race depending on the wind forecast.  We will send an email to all paddlers on Friday with the course direction. This is subject to change the morning of the paddle
7:45 a.m.
Pre-Paddle meeting
All paddlers must be on their boards for announcements regarding course direction, safety and any other last minute changes.
7:55 a.m.
National Anthem 
8:00 a.m.
22.5-Mile Around The Island Paddle Start 
All divisions will be starting at once, if you are not racing please give way to the racers.
Please review the attached WPA rulebook. These are the rules sanctioned by the World Paddle Association and must be adhered to.
The Dean Randazzo Cancer Foundation Paddle For A Cause WPA Sanctioned Race Divisions are:
The race will be timed by division and gender.
– One (1) class 14′ or under:  MENS
– One (1) class 12'6″ or under:  MENS
– One (1) class 14′ or under:  WOMENS
– One (1) class 12'6″ or under:  WOMENS
– One (3) PRONE paddle classes, 12′ stock, 14′ stock and    Unlimited
The prize money will be awarded to the following divisions.
Mens 14′ (or under) SUP
Womens 14′ (or under) SUP
Prone – unlimited open
1st – $1000
2nd – $500
3rd – $250
Open Division
kayaks, outrigger canoe, surf ski and lifeguard boats
Please allow the faster racers to start first. Anyone in the open division not on an SUP or prone must start behind the racers.  Thank you for your understanding.
7:45 a.m.
All Paddlers on the water for a photo.
8:15 a.m.

On the water paddle meeting for the 4- and 8-mile paddlers. 
All paddlers must be on their boards for announcements regarding course direction.
8:30 a.m.
4- and 8-mile Fun Paddle Start 
This paddle is all back bay but still challenging. You will start out against an out going tide. You paddle to the Wonder Bar , this is your turn point.(Just south of the Albany Ave. Bridge.)  Then you can ride the tide home!  There will be a water station on the doc. Please be aware of boat traffic, this is a very popular spot for boaters.
4 mile paddlers – there will be a jitney and board transportation provided for you at the Wonder bar.  You will be required to give your name and number to the volunteer at the Wonder bar. We will check you in as off the course. Do not paddle back once you have checked in, you must take the jitney back to the Golden Nugget.
Event Entries Click on an event to see who entered.
Results Select an event to view results.
Note: All live times are unadjusted and unofficial.
Golden Nugget Hotel
Huron & Brigantine Blvd.
Atlantic City, NJ 08401

Click below  for directions:

http://www.mapquest.com/?version=1.0&hk=10-BlmlLbrt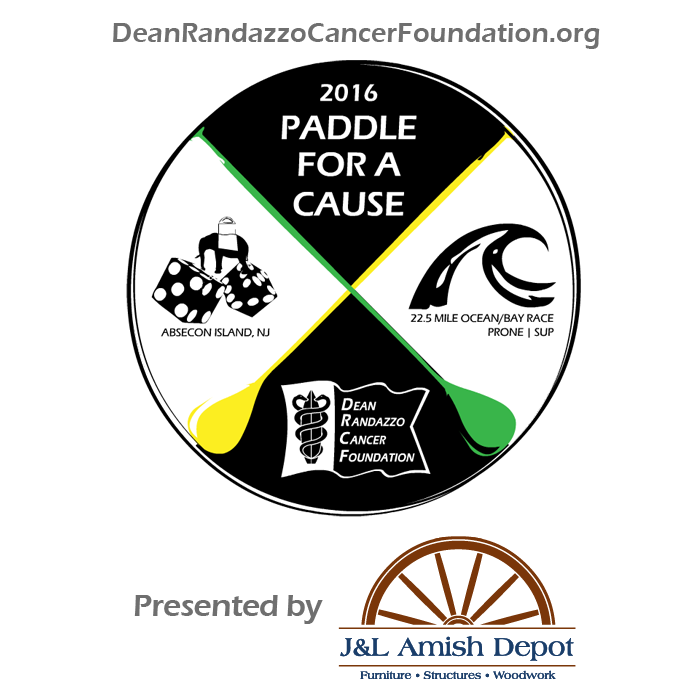 ---