2017 LBTBP Pick Your Poison Five-Miler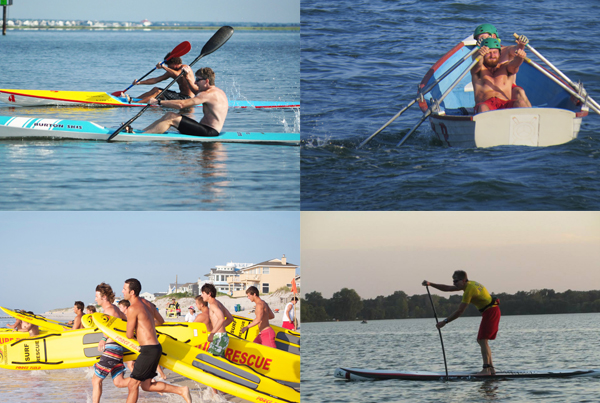 Note: At this time, we are only doing race-day registrations at Bayview Park, starting approximately 4:30 PM. Cash, check (made out to "LBTBP Tournament"), or credit card payments for $35 are acceptable. 
Join us for an evening bay race with your choice of craft on a spectator-friendly four-loop course. There will be wave starts by category and awards presented after the race. Race categories include doubles row, standup paddle, prone paddle (including knee paddling), surf ski/kayak/outrigger, quadrathlon (1.25 miles each of singles row, SUP, prone paddle, and either surf ski, kayak, or outrigger; you can do the 4 legs in any order so you can share equipment with someone else), and quadrathlon relay (two people split up the 4 legs of the quadrathlon).
There may be a limited amount of equipment available to borrow (mostly standup boards and a few Van Duynes), with preference given to people doing the quadrathlon. Contact 
long.beach.twp.beach.patrol@gmail.com
 to inquire about availability
.
Discounted pre-registration has closed, but late online registration and in-person race-day registration is available for $35; late registrants are not guaranteed a T-shirt.
Race-day schedule
6:00 AM–5:30 PM—Drop off boats at Bayview Park
4:30 PM—Registration Table Open
5:45 PM—Registration Closes
6:00 PM—Single Surf Ski/Outrigger Canoe/Kayak
6:02 PM—Doubles Van Duyne Surfboat Row (Asay category with sufficient entries)
6:04 PM—Prone/Knee Paddle (12' max, race boards allowed)
6:06 PM—Standup Paddle (14' max, race boards allowed)
6:08 PM—Quadrathlon (1.25 miles of each of the above—but singles row—in any order, so you can share equipment with a friend or teammate)
6:08 PM—Quadrathlon relay (2 people each complete two legs of the Quadrathlon in any order)

Event Entries Click on an event to see who entered.
Results Select an event to view results.
Note: All live times are unadjusted and unofficial.
Course maps:
The event will be held at Bayview Park, Brant Beach, NJ, 08008 (which should work as an address in your GPS; if it doesn't, 6805 Long Beach Blvd., Brant Beach, NJ, 08008 will get you to the municipal building across the street from the park).
Please allow time to check in and get your equipment down to the start line, which will be on the north beach at Bayview Park (this is the beach to your right as you pull into the parking lot). 
You can bring equipment at any time during the day, so if you want to drop off boats in the morning to save time in the evening that is allowed.
Please pull trucks and trailers into the parking lot after dropping off your gear so there is enough room for us to run the event.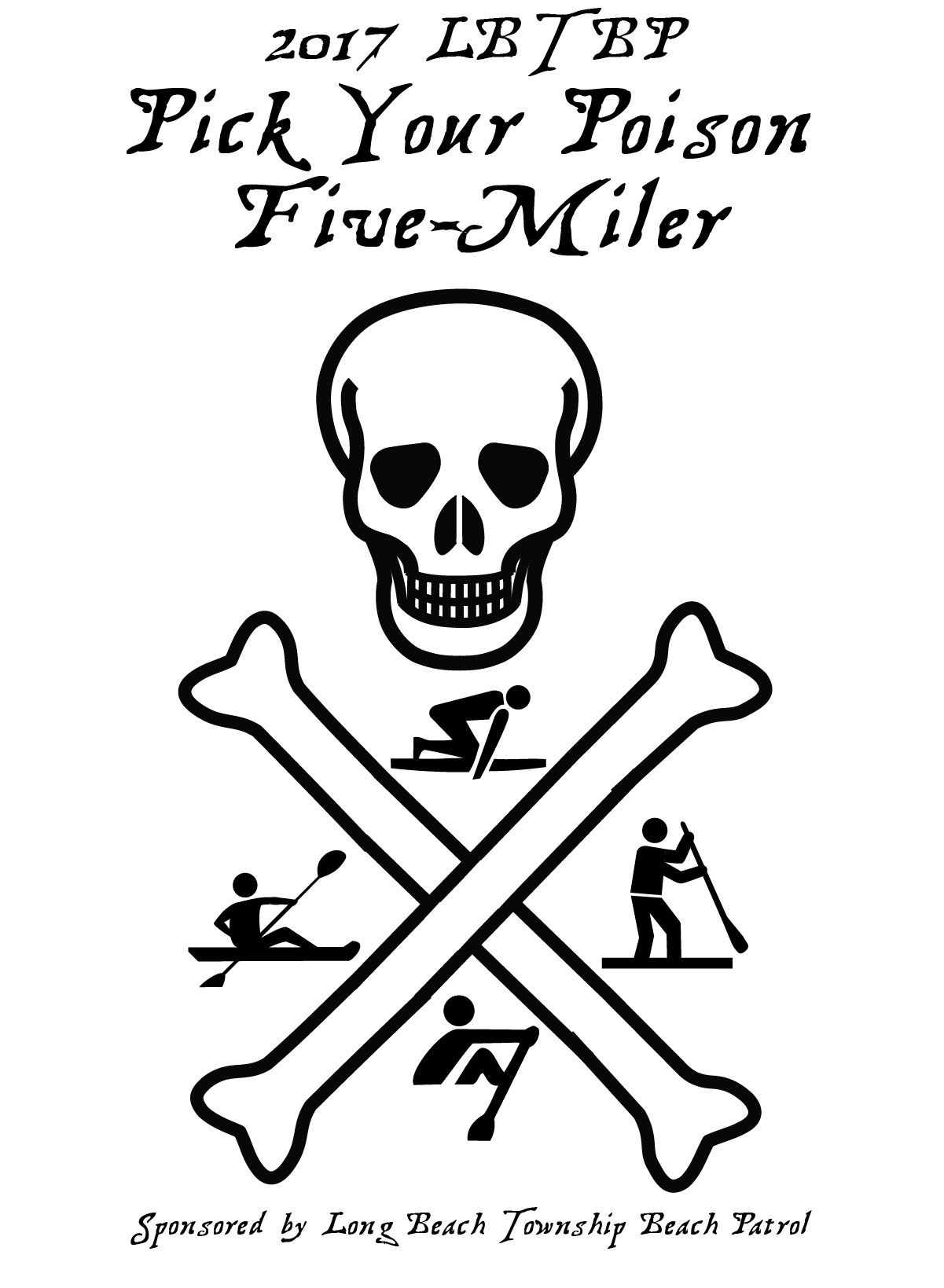 Where:
Long Beach Township, NJ