3rd Annual Performance Paddling Jr Pro & Youth Sup Fiesta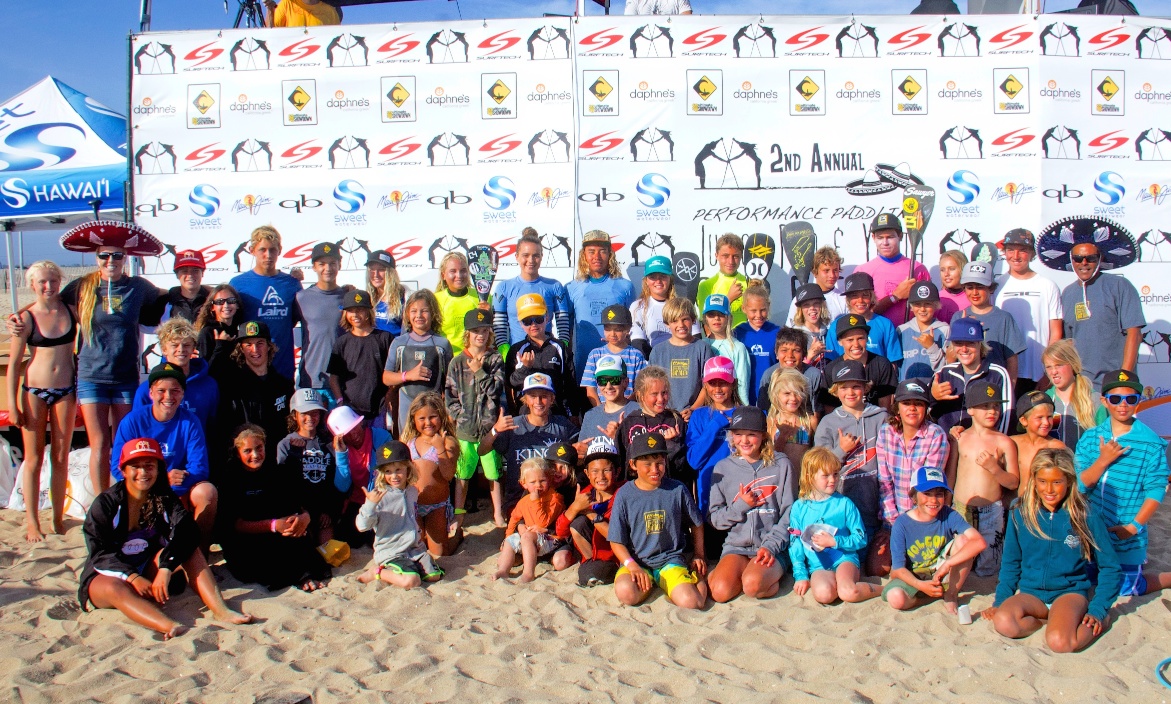 Performance Paddling Presents:
The 3rd Annual Junior Pro & Youth SUP Fiesta Sunday May 3, 2015
Huntington Beach, California
"Youth Inspiring Youth"
Performance Paddling presents the 3rd Annual Junior Pro & Youth SUP Fiesta. A world-class, youth only, event that includes a Junior Pro Invitational SUP Surfing contest, as well as seven Age Group SUP Surfing and Racing divisions. Last year's event attracted over 80 participants from 7 different states, including Hawaii, Florida, Arizona, Utah, North Carolina, Oregon, Florida and even 3 competitors from Brazil.
The Junior Pro SUP Surfing Invitational brings together 16 (8 Male and 8 Female) of the top juniors from all over the world competing for an equal gender $5000 prize purse. Seven different age group divisions will also compete in the sports premier, youth only sup surfing & racing event. This event also brings many of the top pros, personalities, and fans of standup paddling to witness the fun first hand.
In its 3rd year, the Supfiesta has become one the most prestigious youth events of the year. 
Equal Gender Prize Money Payout:
1st Place $1000
2nd Place $750
3rd Place $500
4th Place $250
Special Awards:
"Academic Excellence" by FCS
There will be a special award for the student/athlete that shows exceptional Academic Excellence. Please submit current report card/progress report in an envelope marked "Academic Excellence" at registration, the morning of the event. Feel free to include information regarding extra curricular activities, athletics and volunteer work. 
"Academic Improvement" by FCS
There will be an award for the student/athlete who has shown the greatest improvement in their academic progress. Please submit current progress report along with previous semester/quarter report card, in an envelope marked "Academic Improvement" at registration, the morning of the event. 
"Breakthrough Performance" (Male & Female) by Purps
"Radical Maneuver" (Male & Female) by FCS
"Sportsmanship" (Male & Female) by Performance Paddling
6:00am State Park Opens
6:45am-7:30am Registration, Check-In 
7:40am Athlete Breifing
8:00am Blessing & Athlete Briefing 
8:15am-9:30am Sup Races
*This will be a quick heat format race, so be prepared. Races will   run on time according to schedule. Heats will be posted online prior to event.
9:30am Sup Surfing Heats Start
*All competitors must be registered and checked-in for their heats at the Beach Marshall tent 20 minutes prior to heat start.
11:00 am Lunch Service Begins
12:00pm Pro Sup Expression Session
12:20pm Age group & Junior Pro Heats continue 
5:30pm Awards 
Event Entries Click on an event to see who entered.
Results Select an event to view results.
Note: All live times are unadjusted and unofficial.
Race Divisions:
Boys: 9-11, 12-14, 15-17 Girls: 9-11, 12-14, 15-17 , 8 & Under (Mixed Boys & Girls)
All race boards must be 12'6'' or shorter for 15-17 & 12-14 divisions.
All race boards must be 11' or shorter for 9-11 & 8 and Under divisions.
Each competitor must have their board inspected and the SUPFiesta sticker of approval before competition begins. Races will be a short, technical, through the surf  "M"-shaped or U-shaped course.  Starting on the sand 10 yards from the waterline, through the surf, around the specified buoys and back to the shore. The exact design of the course will be dependent on the conditions and may be modified for safety on the day of the event. This is a race for intermediate to advanced paddlers.  The conditions can be challenging. 
Leashes Required!!!
SUP Surfing Divisions:
Boys: 9-11, 12-14, 15-17 Girls: 9-11, 12-14, 15-17 8 & Under (Mixed Boys & Girls) parent assist**
No Board Restrictions
**Parent Assist: For the 8 & under sup surfing division, parent assist is allowed. Parents will not be allowed to bring a board or paddle into the line up, but may assist their child by swimming or standing in the surf zone. Swim fins are allowed for parents assisting their children. Please note that children who are being assisted by parents will only be able to score a maximum score of 4.0 (out of a 1-10 scale) on each wave. Parents that are assisting their children must also check in with the beach marshal before the start of the heat.
Junior Pro: This division is by invitation only. Junior Pro Invites that are 14 years old and under will be eligible to compete in the age group sup surfing competition, but those 15 and older will be ineligible.
**Athletes are eligible for each division based upon their age as of May 3, 2015. 
Location: Bolsa Chica State Beach, Huntington Beach, CA
*Between Lifeguard Towers 16 & 17
This is a California State Park. There is a $15 day use fee for parking, unless you have a State Park Pass. They only accept cash.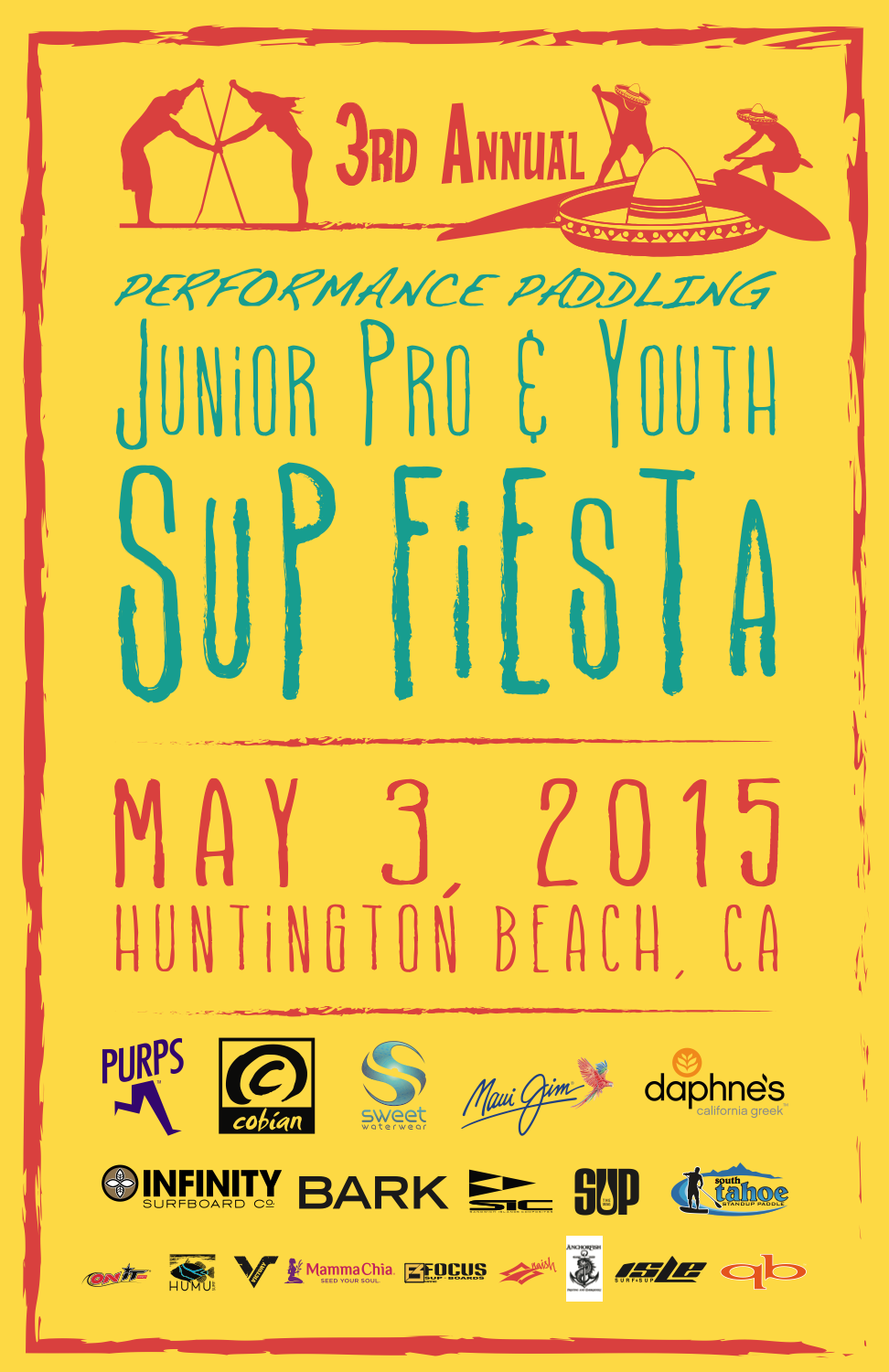 Where:
Huntington Beach, CA
---