6th Annual Triple Crown of the Upper Keys 2017
Race Details!
Welcome to the 2017 Triple Crown of the Upper Keys
 Whether you are and experienced SUP racer or new to the sport, you'll have a lot of fun here and we are glad you are joining us!
 A few reminders before you pack to head down here: The USCG requires you to have a PFD and a whistle on board, and kids ages 13 and under are required to wear one. Remember that this is the Keys, so think sun protection and hydration. 
here is the facebook event site  https://www.facebook.com/events/1957693407843166/?active_tab=about

We're back again this year with the biggest and best Triple Crown yet. Still a 3 event series format but we'll be racing all 3 events on 1 day. The fees are lower but the party is going to be bigger. Come out and have a fun day in the Keys. More details to follow. Mark your calendars and get ready to paddle yourself to a better place. 

Here is the way it is going to work:

There will be 3 categories of racing: Beginners (trophies) - no raceboards, Short course (trophies) - raceboards recommended and Long course (money prizes) - raceboards recommended. Drafting will be open to all racers regardless of board or gender. We will not be recognizing board legnths. The only categories we will be recognizing is distance and gender. 

Beginner class - approx 2 mile race - NO raceboards - this is a beginner/development class only. It is for all the glory and maybe a trophy.

The Triple Crown has always been about 3 attributes of paddleboarding: Speed, Skill, and Stamina therefore, we will keep those 3 attributes in mind when creating the course.

Short course and Long course will be similar except for distance.
Both courses will be multi lap (short loops) and include 3 events with 1 start. Each event will be scored separately and the cumulative points will be used to determine winners. 

First event will be a mass sprint. About 150 yards with a buoey turn - it will be timed and scored separately with points awarded towards the overall winner.

Immediately following the sprint, there will be a distance race - short course will be 4 laps long course will be 7 laps. Laps should take anywhere from 7 to 9 minutes to complete. There will not be a separate start from the sprint. You will keep racing. The distance race will be timed and scored separately - points will be awarded towards the overall winner. Most of the course will be visible from the beach so it will be spectator friendly. 

Third event which will be run on the last lap will be the skill lap. This lap will involve many turns and tricks which emphasize board handling. Expect zig zags, maybe some prone paddling, limbo, etc. No beach run since we have a rather restricted ingress and egress point. All skills will take place on the water. It will be timed and scored separately - points will be awarded towards the overall winner. 

Points will be awarded as follows: 

First place - 1
Second place - 2
Third place - 3
Everyone else - 4


The short course and long course male/female in each race with the lowest points will be the proud wearer of the triple crown.

In the event of a tie, the person with the lowest cumulative time will be declared the winner. 

Race Schedule:

Sunday October 1
8AM - 9:45AM - Registration/check in and on water practice.
10:00 AM - beginners race 2 miles approx
10:45 AM - kids race (free)
11:15 AM - Short course race
12:00 PM - Long course race

2:00 PM - Awards ceremony and party

Prizes will be awarded to first 3 men and women in each race. Kids race awards will be determined at time of race. 

Cash awards will be paid out to long distance racers at time of awards.

 SUP racing is a strenuous activity. You alone are responsible for your safety, so if you have any medical concerns, please check with your healthcare provider before attending. This is an ocean environment, and any condition that causes you to faint or lose muscle control can quickly result in your drowning. Please wear a PFD if you have any concerns. 
The promoters of this event are committed to supporting participation of individuals with disabilities in all of our classes, tours, and events, and we will make every effort to make this an accessible event. If you require accommodations, please let us know what we can do to make participation possible for you.
 Pricing:
Open/ Short course Racers awards to top 3 per class (5 people to a class minimum)  - $35
Elite Racers - $55 - cash prizes :-)
Point system for race:

Racers who score the lease points will win the overall award and wear the crown of Triple Crown.

This is a fun family style event, however issues may arise.  The event promoter has total authority over the event and their decisions are final and must be respected.  Please realize that they have given of much of their time to provide a safe and fun event and if you don't like the way things are being run then you are welcome to do your own event and do it the way you think is best.
Event Entries Click on an event to see who entered.
Results Select an event to view results.
Note: All live times are unadjusted and unofficial.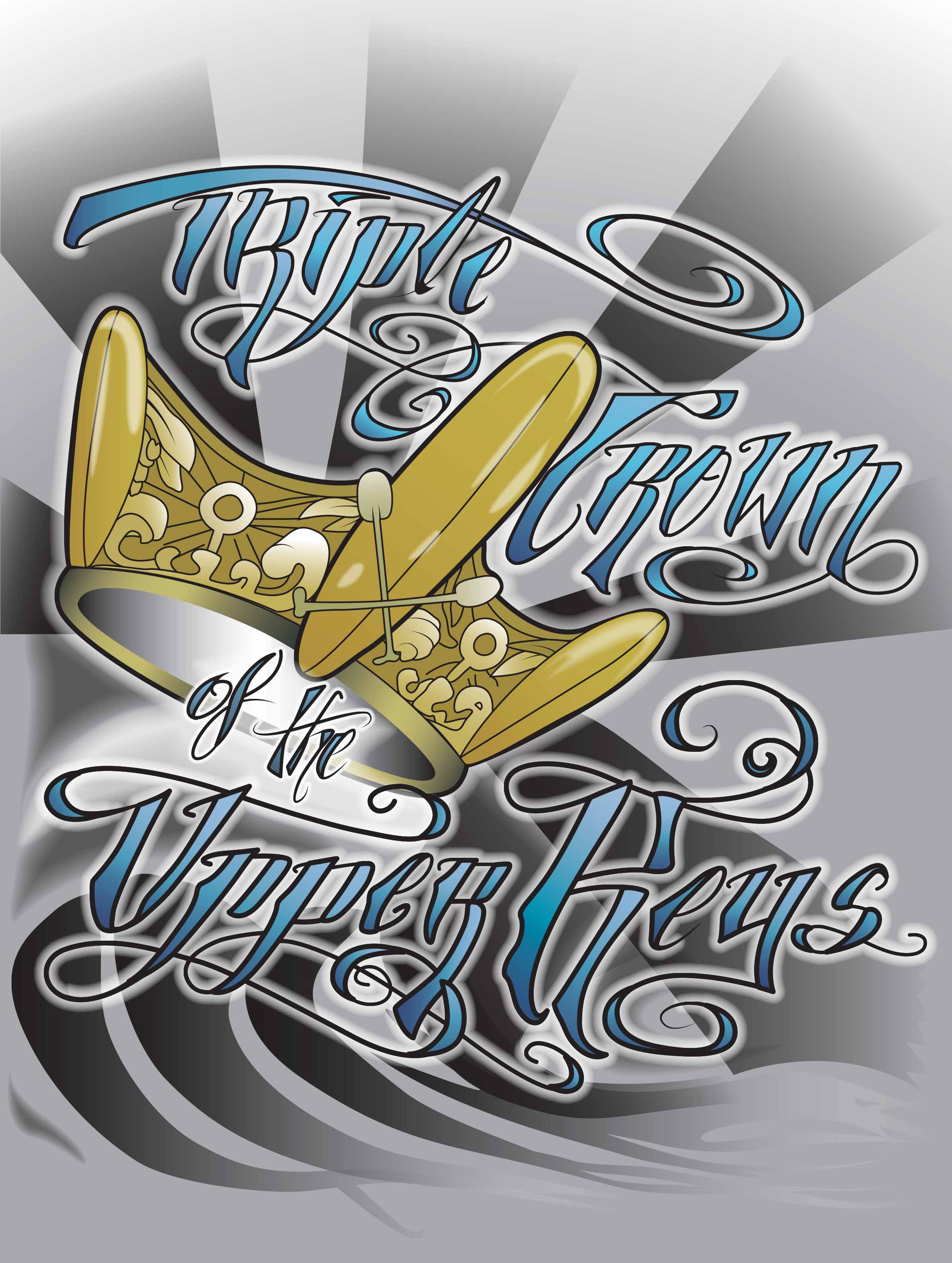 ---