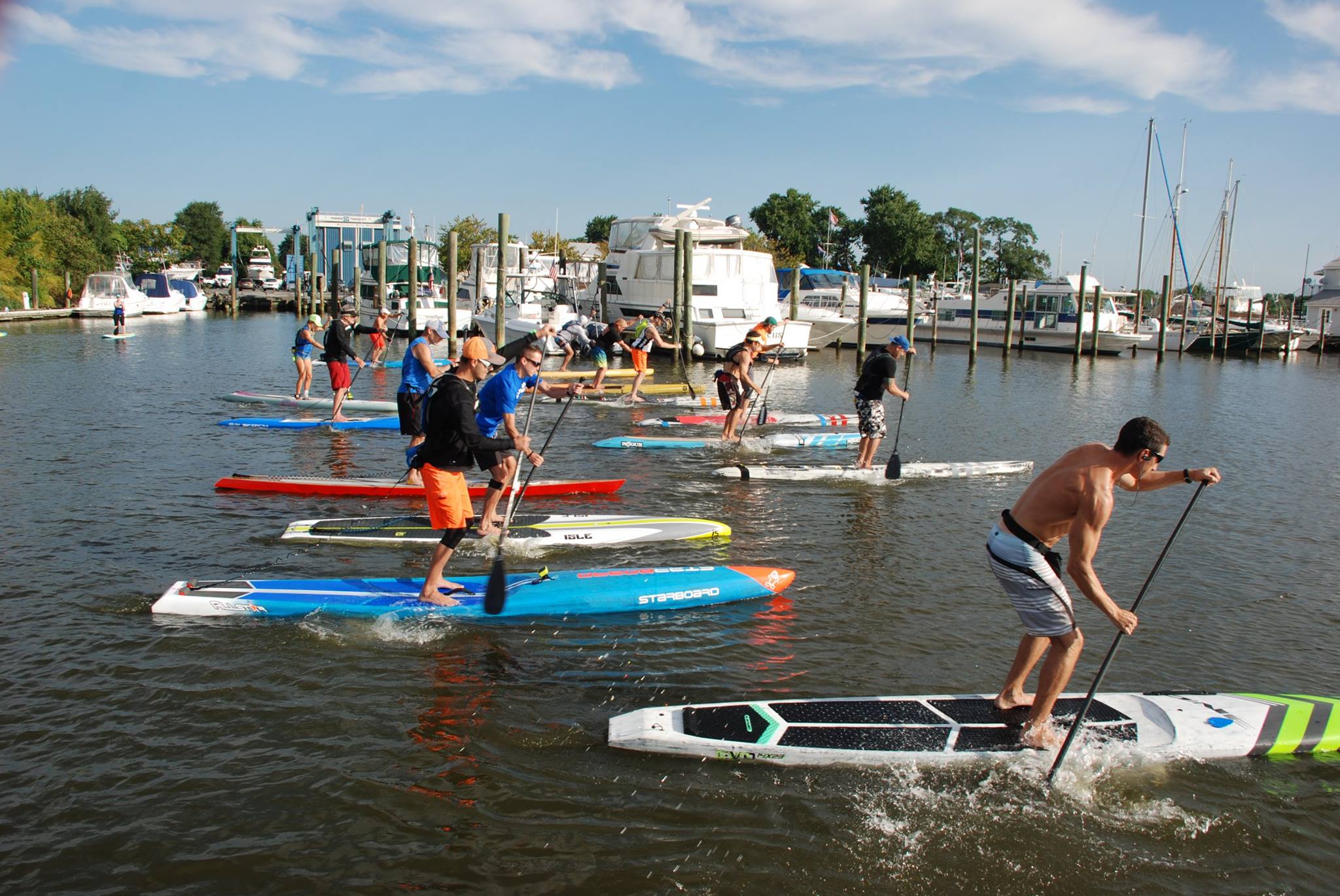 Date of B'More SUP CUP:
Sunday, July 8th, 8am 
Join B'More SUP for a fun race on Bear Creek! This is a very casual FUN race, only one category and no cash prizes, some "SUP experiences" will be awarded as prizes!
If you would like to join the B'More SUP Race Ready Training Team please email us (contact@bmoresup.com) for more details. The first training camp begins Memorial Day and will run 6 weeks to get you ready for the B'More SUP CUP on July 8th. 

Race starts promptly at 8am. 
Racers must arrive by 7:30am. 
7:00am: Registration opens
7:30am: All racers must be on site
7:45am: Pre-race meeting
8:00am: 5 mile start
8:10am: 2.5 mile start
9-11am: Post race water clean up, refreshments and SUP fitness classes 
Light refreshments, water and Pacifico beer will be available after the race. We will also be hosting a water clean up and SUP fitness classes after the last racer finishes! Anyone with their own board is welcome to stay for the 10am FloYo class! If you need to rent a board for FloYo, cost is $30 and you can register
here
! 
Event Entries Click on an event to see who entered.
Results Select an event to view results.
Note: All live times are unadjusted and unofficial.
Course maps will be available approximately 2 weeks prior to each race. 
2 course distances: 2.5 and 5 miles. 


We are located at Anchor Bay East Marina.
To find us, put 8500 Cove Road, Dundalk MD 21222 into your GPS. 
It will direct you to Hard Yacht Cafe/ Anchor Bay East Marina- we are located there at the marina. You can park anywhere in the gravel lot at Hard Yacht Cafe. Once you are parked walk to far end of parking lot (opposite direction of restaurant) and look for kayak rack in parking lot. That is where you walk down to the water. You will carry your board down the long ramp to the bright blue shed on the water!