Bambu Bash 2016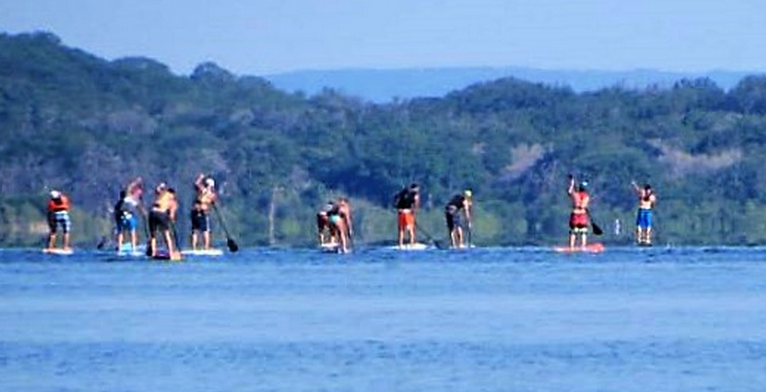 SUP'n is in the air! 
Save The Date! We are excited to announce that we have re-scheduled the second annual Bambu Bash on Belton Lake due to the flooding. The race is now taking place on August 6th, 2016, at the Belton Lake Outdoor Recreation Area (BLORA). The Bambu Bash will be a one-day event with a 10k SUP and a 5k SUP / Kayak fun race, followed by a kids race and ending the races with a fun filled SUP Derby.  This is a great event for the entire family.

No board? No problem, Waterside Sports will have boards available to rent for the race. However, supplies will be limited so reserve your equipment today!
Don't feel up for paddling a 5k or 10K? Well, the SUP Derby may be right up your alley.
You will want to bring the family and enjoy the day of activities!
Be sure to click on our Schedule, Course and other tabs to find further information regarding the Bash!
On Friday, August 5th, 2016 we invite you to our pre-registration and welcome celebration at Dead Fish Grill from 5:00pm to 8:00pm. Feel free to stay later and enjoy some quality chill and chatter time with your fellow SUP buddies. Dead Fish Grill is providing a lite buffet for our enjoyment along with a cash bar. Dead Fish is the only restaurant on Lake Belton with amazing views and you will not want to miss the beautiful sunset. Along with live music, it's an atmosphere you won't want to miss out on! Check out the restaurant here, http://deadfishgrill.com
              Bambu Bash Race Schedule:  Saturday, August 6, 2016 
                                       (Subject to change) 
8:00-9:30 am
            *Registration and last minute sign ups.
            * Expo venue opens

9:30 am
            *Safety Meeting
10:00 am
            * 10k Elite SUP Race Begins
10:15 am
            * 5K SUP / Kayak Fun Race Begins
1:30 pm
            * Kids Race Begins
2:30 pm
            * Sup Derby Begins
4:00 pm
            * Awards Ceremony
5:00 pm
            * Cleanup and after race dinner at Deadfish Grill
After Party:  Dead Fish Grill is proud to host Bambu Bash participants yet again for another wonderful night of live music, great food, and perfect venue to reminisce the day of racing. 
NOTE:
All participants must pay the park gate entry at the Water Fest rate of $6/car.
              Paddlers who registered BEFORE June 30th will have this fee waived.
As long as you register prior to June 30th you will receive a gate pass during the pre-registration party at Dead Fish Grill 
If possible car pool to make signing in, entering, and parking easier.
Waterside Sports will be providing grilled hot-dogs and the fixin's for our registered paddler's

* No military ID needed when entering Fort Hood/BLORA from Sparta Road 
* Dogs are allowed at BLORA. They must be on a leash and are not allowed in the swimming area.

~For more information: (254) 287-4907  
Website: http://www.hoodmwr.com/lake_activities.htm 
Event Entries Click on an event to see who entered.
Results Select an event to view results.
Note: All live times are unadjusted and unofficial.
The Bambu Bash will be a Beach Start and finish 5k and 10K race going in clockwise motion (Left to Right) There Will be 5 buoy turns per lap (with exception of one extra for 10k'ers when continuing onto another lap) 
10k paddlers will launch into the water first followed by the 5k paddlers. 5k paddlers will do one lap while 10k paddlers continue on another lap. 
The Sup Derby is a fun way to get everyone on the water whether you have paddled before or not.
The goal is to stay on you board, paddle the fastest and finish in the front! 
For elite to beginners it will be a short course with 5 bouy turns and a bunch of rambling and fighting for the lead between the 6 competitors in your heat. It will be single elimination, top two advance, and Male and Female brackets. The racers will all use the same board which will be provided by Bounce Boards.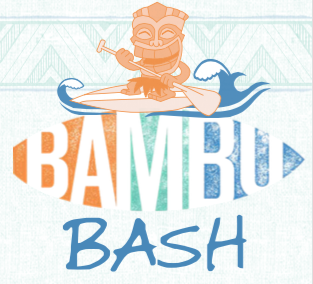 ---