Beyond The Shore Festival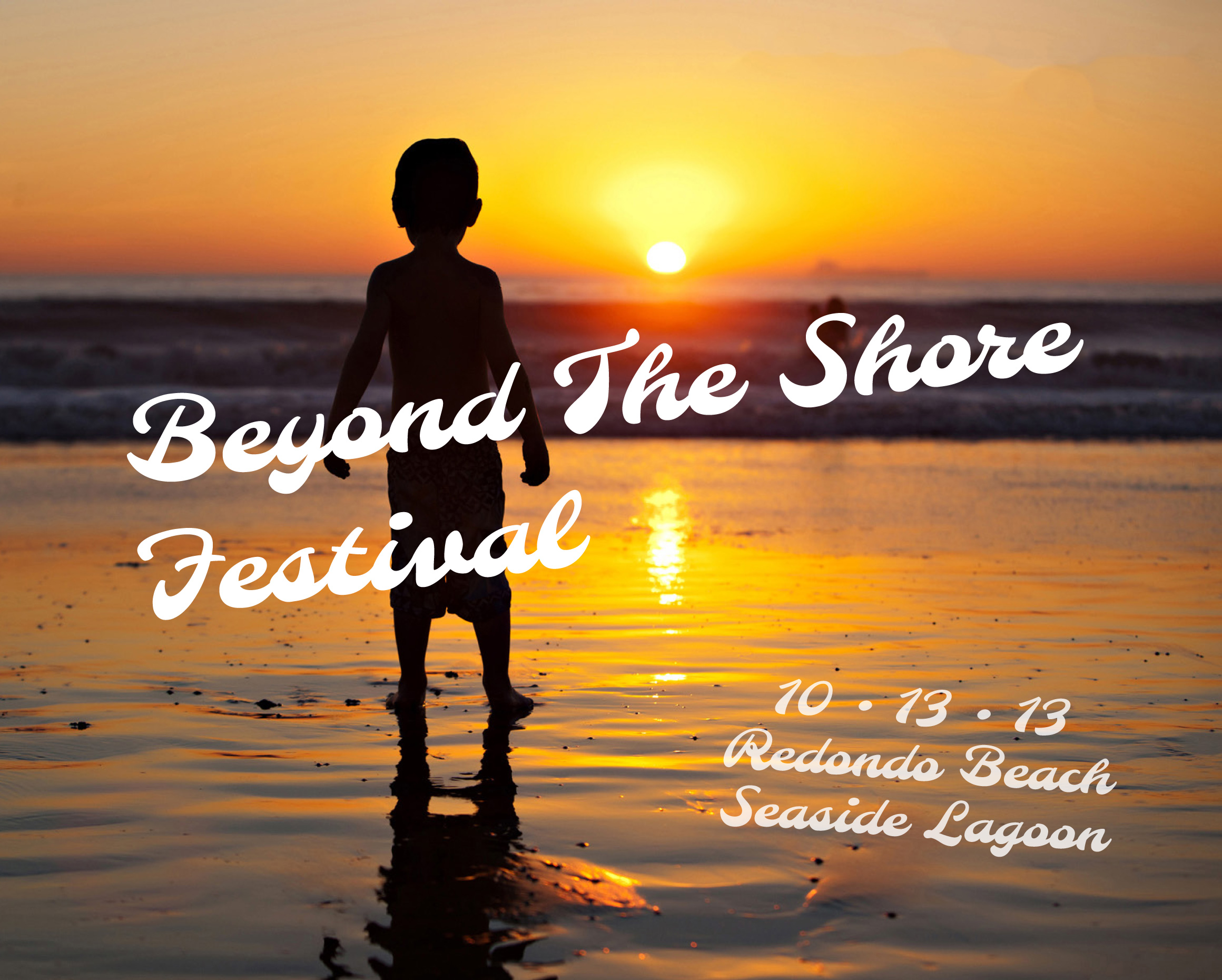 Join us for the first annual BEYOND THE SHORE FESTIVAL and help us set the Guinness World Record for the largest SUP yoga class. (World Record Attempt for the "Largest Stand Up Paddle Yoga Class" will start promptly loading on to the water at 9:30 am.)
There will also be a 4.5 mile SUP race, a relay fun race, and a kids' race.
Plus music, a kids' play area, raffles, silent auction items, line dancing and a ton of family fun!
Each registered participant will be entered into our special raffle for prizes.
Free lunch for registered participants is generously provided by Cantina Real.
Registration fee includes all events:
Pre-registration fee is $35 (adults), $20 (kids 11-18), FREE for kids 10 & under.
Day of registration fees are $5 more.
This is a fundraising event for BeyondTheShore.org, a non-profit organization dedicated to ocean conservation, education and awareness.
Beyond the Shore's Purpose
Beyond The Shore was started with the goal of bringing a higher level of awareness to the importance of preserving and saving our oceans on a local level. There is such a huge number of people who enjoy, and often take for granted, the benefit of living so close to the ocean. It is an unfortunate thing that so many enjoy it, yet so few are willing to take even the smallest step to help protect it. Our goal is to reach out to the local community, starting with our own South Bay, and in particular to the youth of the community, in the hopes that they will learn to appreciate this valuable resource in a whole new light.
www.beyondtheshore.org
October 13, 2013 from 9am – 4pm
• 6:30am – 8:00am Vendor Setup

• 8:00am – 9:00am Registration Check-In
• 9:00am Festival Begins

•
10:00am – 10:45am 
SUP Yoga Class "World Record Attempt"
(Participant loading on to the water will begin promptly at 9:30am)
•
11:00am – 12:30pm 
4.5 Mile SUP Race
• 12:00 – 2:00pm Free lunch for registered participants

• 
1:30pm – 2:00pm
Kids' Fun Race
•
2:00pm – 2:30pm
Mystery Relay Race
• 4:00pm Festival Ends
This list is private.
Results Select an event to view results.
Note: All live times are unadjusted and unofficial.
The 4.5 mile race will be a water start and finish from Redondo Beach King Harbor to the Jetty Buoy, "K" Buoy, "S" Buoy, the Breakwall Buoy, and back to King Harbor.
The Guinness World Record attempt for the largest SUP yoga class will take place inside of Redondo Beach King Harbor.
Redondo Beach Seaside Lagoon
200 Portofino Way
Redondo Beach, CA 90277

---