Big Bear PaddleFest 2014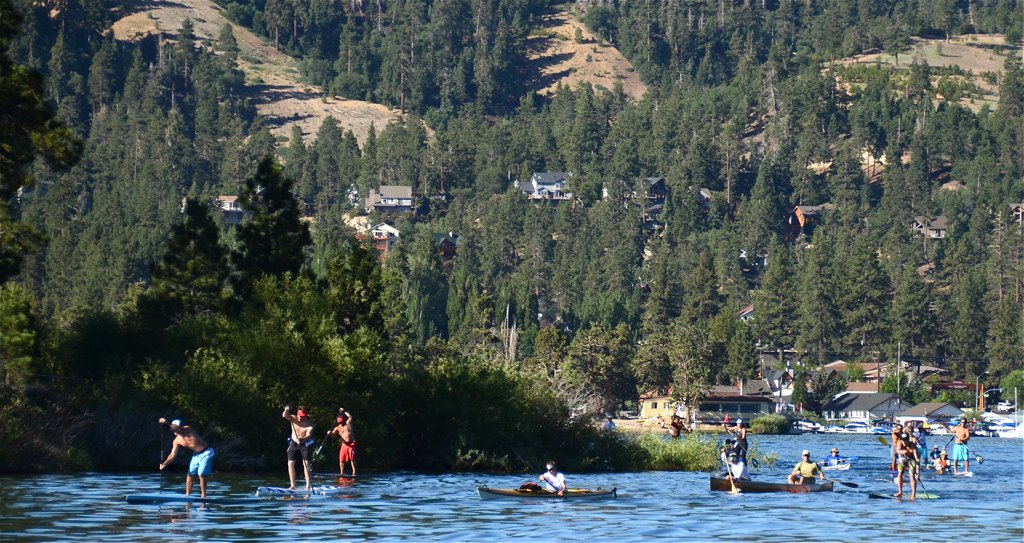 Ready to test your stamina at 6700'?  The seventh annual Big Bear PaddleFest is held on the South Shore of Big Bear Lake, hosted by North Shore Trading Company.


Races

5K Recreational Race, 10K Elite Race, 20K Around the Lake Challenge, Kids Bear Challenge and Fun races- canoes, kayaks, SUPs
Entries
$40-$70 online depending on race
$60-$90 onsite depending on race
$10 Kids Bear Challenge race
Kids Fun race- Free

Pre-registration includes a goodie bag filled with wonderful swag from our sponsors and vendors.
Entry includes a lake permit and Quagga mussel inspection - required on Big Bear Lake.  Entry does not
 include any kind of paddlecraft.


Beach Party
The public is invited to the Beach Party - food, beer, music, games - at Swim Beach immediately after the awards ceremony. Volleyball. Fun games by sponsor New Belgium Beer. Great food. Watch the sun set on beautiful Big Bear Lake.

$500 Prize 
The fastest Man and Woman to finish the 20K will split $500 in prize money - SUP or kayak! Great prizes for other categories.
Vendor Expo
King's Paddle Sports
Infinity Boards
Necky Kayaks
6:00 am ‣
Registration ‣Mandatory Quagga mussel inspection available
7:00 am 
‣20K SUP
7:05 am 
‣20K kayak, canoe
8:30 am 
‣5K SUP
8:35 am 
‣5K kayak, canoe
9:30 am 
‣10K SUP
9:35 am 
‣10K kayak, canoe
11:00 am 

‣Kids Bear Challenge Race ‣8U, 9-11, 12-14, 15-17 (SUP 12'6 & under)
11:05 am 
‣Kids Fun Race ‣5-12 years old
11:30 am ‣SUP Sprints

12:00 pm ‣SUP Relay Races

1:00 pm
‣or immediately after Relays ‣Awards ceremony
1:00-3:00 pm 
‣Beach Party
This list is private.
Results Select an event to view results.
Note: All live times are unadjusted and unofficial.
20K -

‣start at Meadow Park Swim Beach
‣counter clockwise around the lake
‣stay shoreward of the 5 mph buoys
‣disqualification if you cut across any bays - stay in the buoys
10K -

‣
start at Meadow Park Swim Beach
‣east towards Stanfield Cutoff
‣west past East Boat Ramp towards floats
‣circle around double floats, keeping floats on your left
‣stay shoreward of the 5 mph buoys
‣disqualification if you go outside the buoys - stay in the buoys
5K -
‣start at Meadow Park Swim Beach
‣counter clockwise around the floats in the bay
‣Keep all of the floats to your left
‣2 times around
2.5K - Kids Bear Challenge race (1.5 miles)
‣start at Meadow Park Swim Beach
‣counter clockwise around the floats in the bay
‣Keep all of the floats to your left
‣1 time around
Kids Fun race - 300-400 yards
‣start at Meadow Park Swim Beach
‣counter clockwise around the floats in the bay
‣Back to the beach finish
Meadow Park/Swim Beach 41220 Park Avenue Big Bear Lake, CA 92315
Big Bear Lake is about 90 miles east of Los Angeles. We're off Highway 18 on the South Shore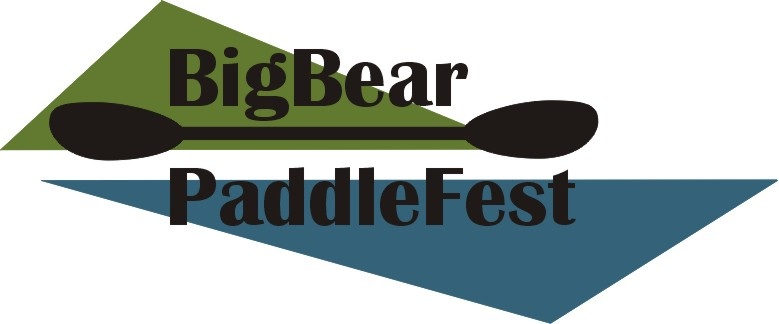 ---