California 100 Training Clinic #3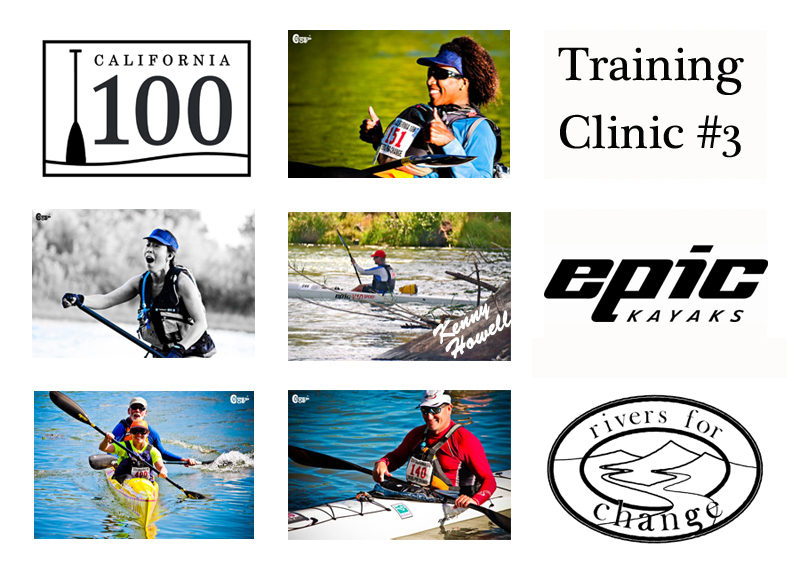 If you want to compete in the California 100 you need a powerful, but efficient, forward stroke that doesn't cause a repetitive motion injury.  Kenny Howell of 
Epic Kayaks & Paddles
 will focus on how to do this while paddling down the river!  The goal for this clinic is to paddle from Checkpoint 1 to Checkpoint 2, or from Jelly's Ferry (downstream of Checkpoint 2) to Checkpoint 3, depending on river flow that day.  We'll also practice finding the best (fastest and safest!) line down the river.  Come prepared to paddle about 25 miles.  Adventure Class and Competitive Class participants welcome!  This will be an informative training day, with the opportunity to practice using your race-day supplies, rigging and equipment.  We will set up shuttles promptly at the clinic start time.  
7 hours, $60 per person, limited to 12 people.
Note:  
In order to provide the best training opportunity, the exact meeting location along the Sacramento River will be chosen a few days before the clinic based on river flows at that time.  We will notify participants as the date approaches.  Meeting locations are not that far from each other so this won't disturb drive times or planning.
"Paddling is a journey, not a destination". - Kenny Howell 
Kenny Howell'
s journey into the universe of paddling began in 1978 on San Francisco Bay, and the journey 
continues ever further and farther. From Costa Rica to Alaska, from the Hawaiian Islands to Florida's 
Gulf coast, he keeps searching for the "perfect paddle day"! "Sometimes, the perfect day is racing across 
the Molokai Channel on my surfski with 100 other athletes. Another day, it's messing around on Stand 
Up Paddleboards with my kids on an alpine lake in the Sierra Nevada mountains." For over 10 years, 
Kenny wandered the wilderness of the American West and Baja California guiding sea kayak and 
whitewater raft trips. "Baja's Sea of Cortez was my home away from home for many winters. By each 
spring though, I couldn't wait to head north and hit the rivers. All summer we traveled from amazing 
river to river, guiding in Oregon, Idaho, and Alaska. I've paddled on about 25 whitewater rivers in North 
America, including the Colorado in the Grand Canyon – which was like a trip to Mecca for a river boater. 
Paddling is for life. The more I paddle, the more enjoyment I get out of it."
In 2005, Kenny got his first surfski and began training avidly for races. In addition to competing in as 
many paddle races as possible, he helps with organization of the Wavechaser Paddle Series, and the US 
Surfski Championships. He was an Epic Expert for Epic Kayaks for 10 years, and is now a sales manager 
for Epic. At the inaugural California 100, Kenny placed 3rd in the Competitive Class mens' solo unlimited, 
and placed 2nd in that class in 2014. 
Kenny lives in Montara, with a view of the Farallone Islands. He loves to play in the surf with his wife and 
two children, and trains nearly every day on a surfski off Half Moon Bay.
Saturday April 25, 2015
8:45am - Meet Time
9:00am - Shuttle to put-in
4:00pm - Approximate Finish Time
No entries have been received yet.
Results Select an event to view results.
Note: All live times are unadjusted and unofficial.
No entries have been received yet.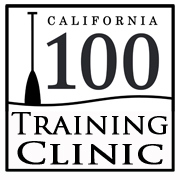 ---