Cheboygan Waterways Open Water Challenge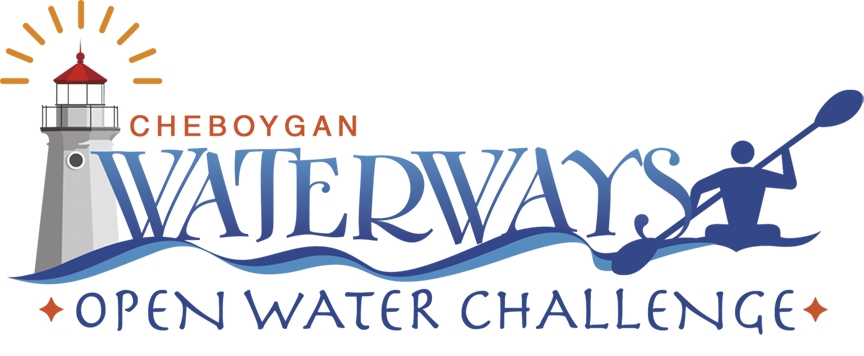 Join other paddle enthusiasts for the 2nd annual 13.5 mile Cheboygan Waterways Open Water Challenge. the open water race will take place in Lake Huron's Straits of Mackinaw. The Straits are know for great downwind conditions especially with prevailing Northwest winds. The unique course will start with the majestic Mackinaw Bridge and Mackinaw Island as a backdrop and proceed downwind to the mouth of the Cheboygan River. the final mile will take racers past the coast guard cutter Mackinaw and various working barges to tug boats to the final finish under Cheboygan's newly constructed pedestrian bridge. After a short walk across the bridge, participants will the the opportunity to swap race stories at the post race party and awards ceremony at the Cheboygan Brewing Company. Paddlers can then continue their evening enjoying live bands and refreshments at the open air pavillion just down the street as a continuation of Cheboygan's waterways festival.

11:00am-Registration at Mill Creek Campground.( 9730 US Hwy 23 Mackinaw City, Mi 49701) In the case of East winds or inclement weather an alternative start point or inland waterway course may occur.
12:15pm-Participants will leave the race staging area to drop their vehicles at the parking lot on the South side of the pedestrian bridge in Cheboygan. (Directions: Take US23 South to Cheboygan. At the stoplight in Cheboygan, turn left and continue on US23 approximately 1/4 mile to Cleveland Ave. Right on Cleveland Ave about 1/4 mile to the pedestrian bridge parking lot.
1:0opm- Shuttle leaves from the pefestrian bridge to bring racers back to the start at Mill Creek Campground. (Or alternative start at wind/weather dictates)
1:30pm-Marathon course description and safety talk at staging area
1:45pm-Kayak/SUP launch and line-up
2:00pm-Marathon starts
5:00pm Awards ceremony and post-race party directly across pedestrian bridge at Cheboygan Brewing Company.

Event Entries Click on an event to see who entered.
Results Select an event to view results.
Note: All live times are unadjusted and unofficial.
EVENT DETAILS With prevailing N.W winds, the planned start of the race will be at the Mackinaw Mill Creek campground (9730 US Hwy 23, Mackinaw City, MI 49701). In order to help ensure a quality "downwind" event, if winds were to be out of the East on race day, an alternative start at a landing site South of Cheboygan would occur. Additionally, if weather conditions in the Straits were to be deemed unsafe on race day, an alternative downstream inland waterways course may be considered. Racers should monitor the Cheboygan Chamber of Commerce website for instructions regarding possible course changes. Alternatively, racers could e-mail the race director at dpaull999@sbcglobal.net or phone 231-420-1148 for updates. Finally all racers are encouraged to include cell phone numbers and/or email contacts on their registration forms.