Clearwater Beach Classic

Check out all that this event has to offer! From paddle races, to clinics, to fun parties – the Clearwater Beach Classic will be sure to show you a great time!
In it's inaugural year, the Clearwater Beach Classic features clinics from some of the best paddlers in the world, as well as 6-Person Outrigger Canoe Races, as well as SUP/Paddleboard/OC/Surfski Races.  Check out the other pages on this site to see what all the fuss is about. The Clearwater Beach Classic is  WPA Region 5's Regional Championship Event.


Get the most updated info about our event by visiting our Facebook Event Page.
For 6-Person Outrigger Canoe Race Information, please contact Jean Raas to register, secure a canoe, or ask any questions about the event. His email is jpraas18@gmail.com.
Friday, October 23rd, 2015 - Clearwater Community Sailing Center
9 a.m.-3 p.m. WPA Level I SUP Instructor Certification

12 p.m.-4 p.m. - Johnny Puakea Outrigger Canoe Clinic

1 p.m.-5 p.m. - Epic Kayaks and Surfski Demo

6 p.m.-8 p.m. – Welcome/Check In & Registration available for all races poolside at the Sheraton Sand Key
Saturday, October 24th, 2015 - Sheraton Sand Key Resort
8:30 a.m. Registration/Check In for Outrigger Canoe Race 

8:30 a.m.-10 a.m. - Registration for Day 2 Available

10 a.m. Outrigger Canoe Races Begin

12 p.m. - Johnny Puakea SUP Clinic

5-9 p.m. Awards Party & Ceremony & Check in/Registration for Day 2
Sunday, October 25th, 2015 -Sheraton Sand Key Resort
8:30-9:30 a.m. Check in for races (NO RACE DAY REGISTRATION)

10 a.m. SUP/Surfski/OC1/Paddleboard & WATERMAN's Races Begin

12 p.m. Lunch and Awards
PFD's and Leashes are REQUIRED for all on-the-water events.
Event Entries Click on an event to see who entered.
Results Select an event to view results.
Note: All live times are unadjusted and unofficial.
OC6 Course for Saturday, October 24th:
Race course for Sunday, October 25th 
The Clearwater Beach Classic is located at the Sheraton Sand Key Resort, 
1160 Gulf Blvd, 
Clearwater Beach, FL
Other nearby hotels include: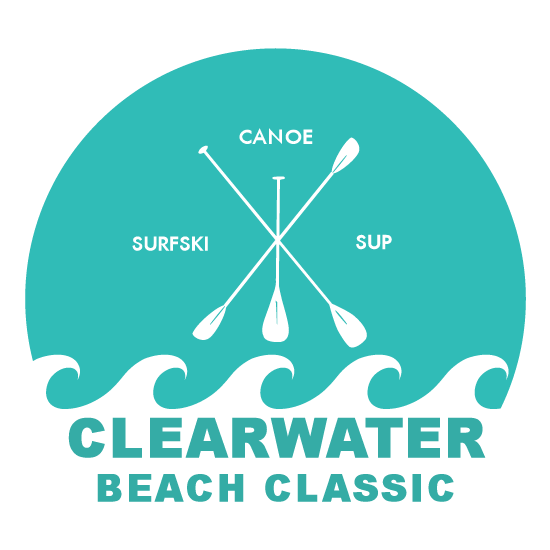 When:
Oct 23 to Oct 25, 2015
Where:
Sheraton Sand Key Resort, Clearwater, FL
---