Del Rey Yacht Club SUP Race #9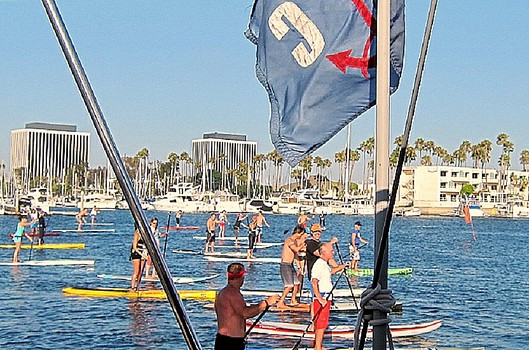 What's up with SUP (Stand-Up Paddleboards)?  In 2013 the DRYC Race Commitee were approached by interested members about adding another category to the multi-class Sundown Series races.  They, too, wanted to partake in the calm waters of the marina and race under Del Rey Yacht Club.  Led by the curiosity of Intermediate member, 
Jason Artof
, a pilot program was launched to see just how much interest there was in this popular, young sport.  At the Sundown Series Race #1, the very first paddle boards were invited to race in their own category.  A strong response of over 20 paddle boarders raced and were greeted with enthusiasm from the race committee and members.  Throughout the series, their numbers stayed consistent and now have peaked interests in extending the sport:
Monthly Friday Night Races throughout the year.
DRYC SUP races start in the D Basin at the end of 200 dock and remain inside the marina.
Check back to this page for updates on race dates, pics and special events.
"Have Board...Will Paddle!"
Event Entries Click on an event to see who entered.
Results Select an event to view results.
Note: All live times are unadjusted and unofficial.
13900 Palawan Way
Marina Del Rey, CA 90292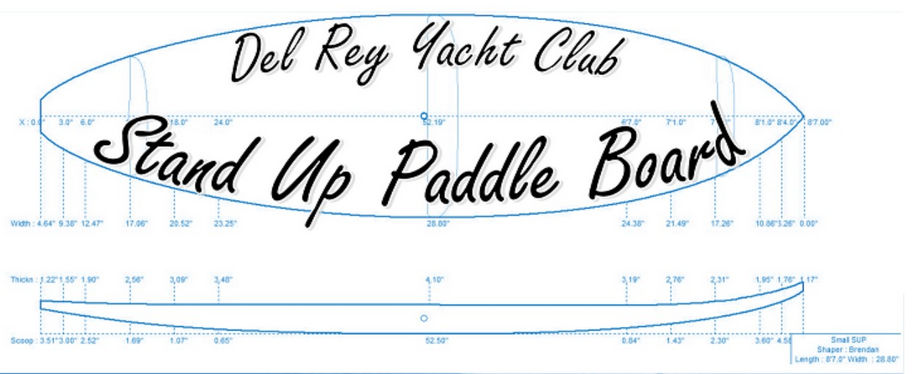 Where:
13900 Palawan Way, Marina del Rey, CA 90292