East of Maui-Eastport YC Chesapeake Stand Up Challenge 2015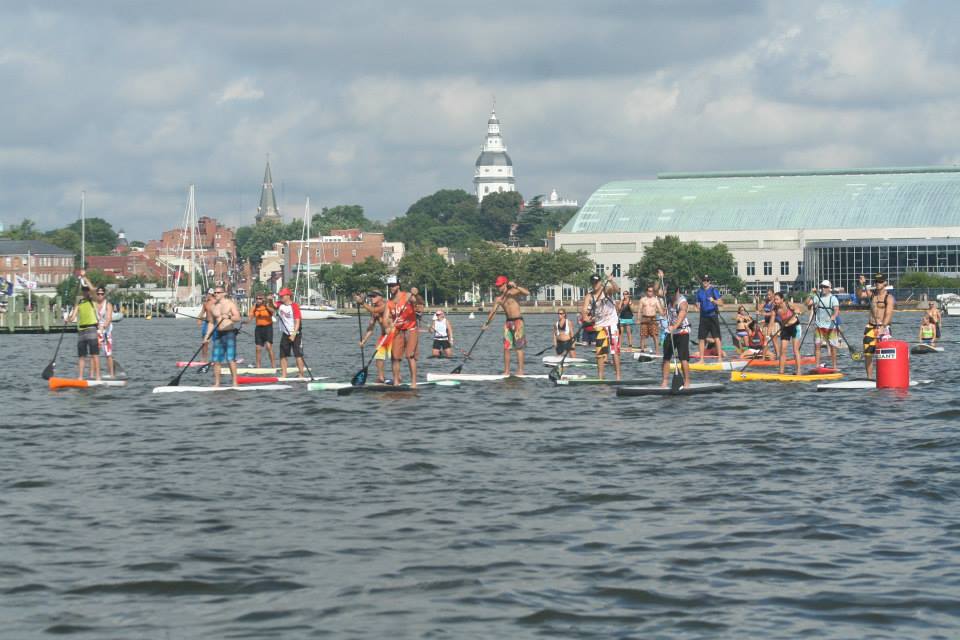 This an open water race set in Annapolis Harbor and the mouth of the Severn River. There will be two course options: The 6.5-7 mile Challenge for more experienced paddlers and a 3-3.5 mile Challenge suitable for more novice paddlers. Both courses can be subject to wind, chop, and boat traffic.
IMPORTANT NOTE: THERE WILL BE NO RACE DAY REGISTRATION.
Registration Is now Closed
NOTE: We had a small problem with the registration website, and some racers have registered , but not paid. We will try to notify those by e-mail, or at the race it we can't get this fixed with Paddleguru by race time.  
Registration Pick-Up 7:00-8:00

8:10 Pre-Race Meeting

8:30 Long course Start. 8:35 Short course Start

Food, drinks, awards, and live music following the race.



Event Entries Click on an event to see who entered.
Results Select an event to view results.
Note: All live times are unadjusted and unofficial.
PARKING:  There will be a drop off at Eastport YC, and parking will be available along the neighborhood  side streets. Give yourself plenty of time to unload, park your vehicle, and check in. No race day registration!