Edisto Island Classic 2018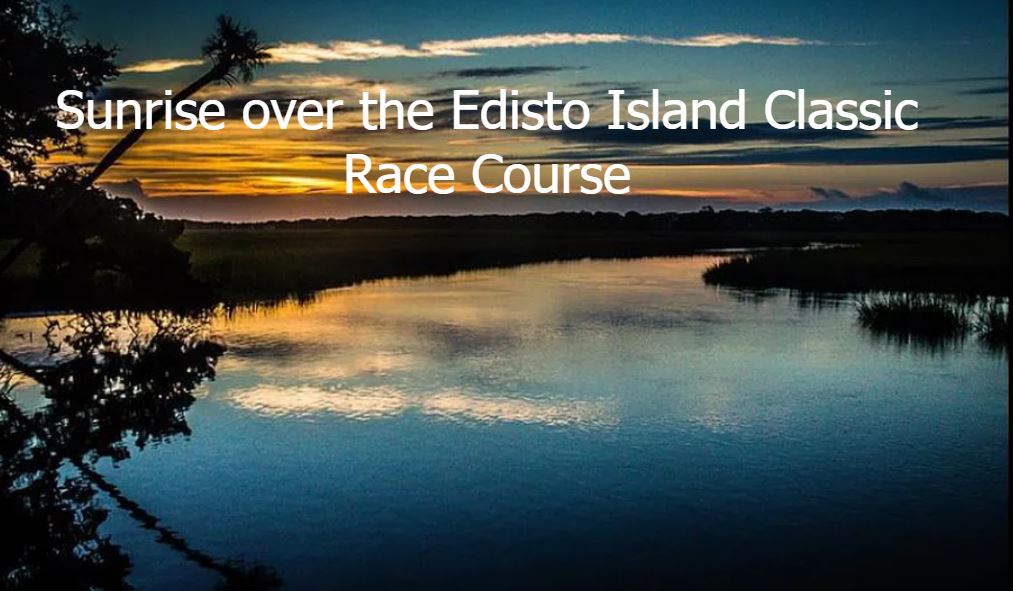 Race Description
The Edisto Island Classic is a new and exciting 3.0 or 6.0 mile race for SUPs, Kayaks, Surf skis, Outrigger Canoes, Prone Boards, Rowing Craft and Pedal Boats,
The race starts and finishes at Live Oak Landing in the beautiful Edisto Beach State Park, Edisto Beach SC. It runs parallel to the ocean in one of the nation's largest preserved estuaries, passes the remains of an historic Indian village and delivers dependable cooling sea breezes the whole way.
​
When you're done, enjoy  awards and a post race get together at Dockside Bar and Grill in "downtown" Edisto. Relax with a beer and sandwich on their veranda overlooking Big Bay Creek and the seemingly endless marshes to the north.
​
​
Come and have a  blast!




Fees
Adult: $45 (increases to $50 on Monday, May 7) Youth: $20
Raffle Prizes
Awards

- Go here to see the beautiful hand crafted trophies and medals
 Other Good Things
- Post race get together and awards in the Dock Side Bar and Grill Wear your race T-shirt to get 15% off all purchases.
- Island Classic T-shirts to all participants
Race Classes

Boat classification is based on the Sound Rowers System. Go to /soundrowers.org/wp/boat-classes/ to learn about the system and see  a list of classes and boats.
​
Please contact us if you have a question about your boat.
Fast Sea Kayak (FSK) – any single kayak or surf ski with a maximum overall length of 18' and a 4" waterline beam of at least 8.5% of length
Sea Kayak  –   any single kayak or surf ski with a maximum overall length of 18' and a 4" waterline beam of at least 10.8% of length
Sea Kayak class – 18 ft or less  with a minimum width at the 4 in waterline of 10.8% of length (Sound Rower's Classification System)
Rec class - Preferably boats 14 ft or less in length.  Basically, anything goes!
SUP – 14'
SUP - 12'6"
SUP -  12' or under (surf)
Prone - 12'6"
Prone - 14'
OC-1 – Any one person outrigger canoe
C-1 Unlimited
Tandem – Any tandem canoe, kayak, or outrigger.
Pedal Boat - Hobie Mirage, etc.
Pedal SUP - Hobie, etc.
Recreational - Anything goes
Each  class is further broken down into Open (below 50) and Masters (50 and over).

Schedule
8:00 AM. to 9:30 AM. Check in.
9:30 AM. Pre race meeting (mandatory)
Please note: there is NO RACE DAY REGISTRATION

On-line registration closes at 6 PM on Friday, May 11
Event Entries Click on an event to see who entered.
Results Select an event to view results.
Note: All live times are unadjusted and unofficial.
COURSE
- Both short (3.0 miles) and long (6.0 miles) races start and finish at the Live Oak Boat Landing in Edisto Beach State Park, SC.  Racers paddle out and back on protected channels running parallel to the Atlantic ocean.  The route features superb marsh views and cooling ocean breezes.
- Go to edistoislandclassic.org for a course map and detailed information.

- For directions to the start/finish at Live Oak Boat Landing use the following address in Google Maps: LIve Oak Boat Landing, Oyster Row Lane, Edisto Island, SC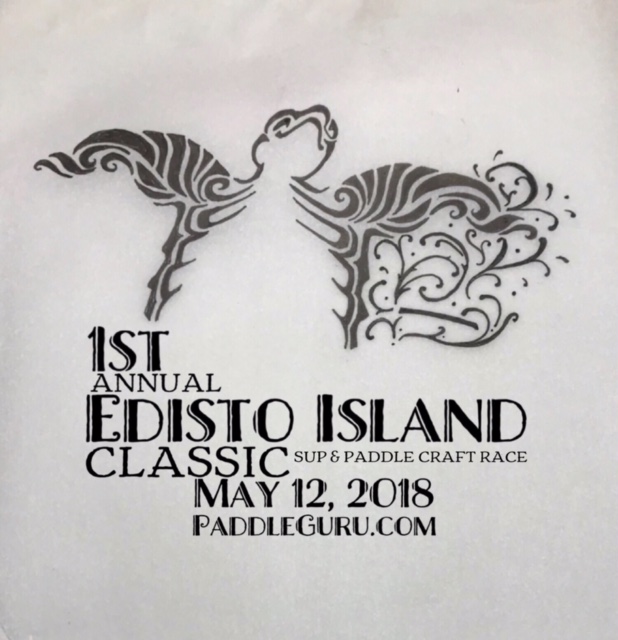 ---