Florida Cup 2014

Join us for the return of the championship paddleboard racing in Tampa Bay
. This race will highlight the best paddling conditions in Florida. The Florida Cup will challenge participants in the gulf and the intercoastal waters. There will be races for the elite paddlers, recreational enthusiasts, and kids. As a championship event it will draw contestants from across the United States.  We will also have Jenny Kalmbach from Hawaii in town for a clinic! Racers will receive a Florida Cup Tshirt.
Races - 10
 Mile Elite Presented by Starboard
1/4 Kids Race Presented by KM

See more at: 
https://www.facebook.com/events/239081196249412/
We are excited to have you participate in this year's Florida Cup. In order to get the most out of the weekend and make your race as great as possible, please read all of this email. We will revise and refine it during the week and send an update on Thursday, but here is what you need to know-

Checklist of Stuff to bring-
PFD (Mandatory!)
Board
Paddle
Sunscreen and hat
Water!
Money for Parking, drinks at the beach bar, raffle tix

Here is the complete schedule-

Friday
3pm - Jenny Kalmbach Clinic at Suncoast Surf Shop
5-7pm Board Drop at the Alden Conference Room
6:30pm – Check In and Movie Night at Suncoast Surf Shop, 9841 Gulf Blvd, Treasure Island, FL 33706
Check in and get your race number and swag, watch Destination 3 Degrees with Jenny Kalmbach. Hosted by Naish. Mexican dinner for racers. Bring a lawn chair and hang out.

Saturday
6:45-7:45am Board Drop and Shuttle Alden Beach Resort, 5900 Gulf Blvd, St. Pete Beach, FL 33706
7-8:15am Check In on the beach Behind the Alden
8:30 – Captains Meeting
9:00 – Elite Start
9:15 – Open Start
11:00 – Kids Race
Noon – Hands Across the Sand
12:10 – Lunch
1:00 - Awards and Raffle
6:00 – Stoke Radio After Party at Gators with a killer reggae band, Spy v Spy

Sunday
10am - Jenny Kalmbach Clinic at Suncoast Surf Shop

How to make your race day the most fun and enjoyable.
1. Come check in at Suncoast Surf Shop Friday night. Avoid race day lines, get your number and swag Friday night, then on Saturday all you need to do is get inked and get your timing chip.
2. Friday Night Board Drop at the Alden from 5-7. We will keep it in the conference room. PLEASE TAKE ADVANTAGE OF THIS!
3. If you can't come on Friday night. COME EARLY ON SATURDAY MORNING! This is a BIG race, give yourself and our staff plenty of time to check you in.
4. Take a clinic. Jenny Kalmbach is one of the world's best and it is a unique chance to learn from the best.
5. If you haven't paid, PLEASE, PLEASE, PLEASE update your registration and pay online.

Race Day Morning Procedure
Parking
Parking on the beach is always tough. There is no parking at the Alden! Here are your options.
1. Board Drop Procedure-Come between 6:45 and 7:30 and drop your board at the Alden. You will be able to pull down the North side of the hotel to very back and our team of board sherpas will take your board to the beach for you. Pull out and go park-
a. $15 Parking directly across the street (pay the lot attendant)
b. Drive a 8/10 mile south to the municipal lot (Gulf Blvd and 46th) We have shuttle vans to bring you back to the Alden (727) 217-6935. Bring some money to pay for metered parking and the drivers are working for tips!
2. Park at the Muni Lot and paddle up.
3. Park at the Upham Beach lot (a half mile north) and paddle down.

Check In
1. Come to the Check In table on the beach. Get your number and your lunch ticket.
2. If you have not prepaid, have cash or a check. NO CREDIT CARDS ON RACE DAY. If you want to pay by card, do it on Paddle Guru before the race. Exact change is appreciated.
3. If you were one of the early registrants you will get a jersey. If you registered later you will get a Tervis Water Bottle. If your race number is higher than 130 you will get a Tervis or tshirt based on availability. You do not get a choice. 
4. Get marked with your number.
5. Pick up your timing chip.

Captain's Meeting.
1. Be on time for the Captain's Meeting-- 8:30am
2. We will review the courses and directions
3. We are racing under WPA Rules. Make sure you check them out.http://worldpaddleassociation.com/wp-content/uploads/2013/02/2014-WPA-SUP-RACING-RULEBOOK_1-14.pdf

Race Starts
1. We respect your time and have a reputation for starting on time! Elite Race start is scheduled for 9:00am
2. Both races will be beach starts.
3. The Open Race will start shortly after the Elite Race.
4. There will be a short blast to mark come to the line.
5. The next blast will start the race and will be between 30 seconds and 3 minutes after the first blast.

Race Finish
1. Paddle up to the beach. A board Sherpa will grab your board. You keep your paddle.
2. Run through the finish arch with your paddle.
3. Electronic timing will capture your result when you cross the mat.
4. Return your timing chip or you will have to pay for it.

Lunch
1. You will get a lunch ticket when you check in.
2. We will have extra lunch tickets for sale.
3. No ticket=no lunch.

Awards
1. Trophies will be awarded to all of largest categories represented on race day. (and I wont know until race day who that is)

Post Race
1. You can paddle back to the lot you parked in.
2. We will have the shuttle service ready to take you back and your can pick up your board where you dropped it in the morning. USE THE SAME ROUTE FOR EXIT.
3. Hang out and ride the mechanical Bull Shark.
4. Epic Post Race party at Gators on the Pass at 6pm courtesy of Stoke Radio.

Chris Aguilar is going to be in town filming the event and telling the story of Paddle Addict, Inc. If you are a person who has used paddling to help beat an addiction, we would like to hear your story. We are respectful of confidentiality and can honor your privacy. Let me know if you are interested in talking with Chris about your experience.

Any proceeds from the race go to benefit Paddle Addict, Inc. a non-profit that helps people in recovery from addiction through water sports activities.
Event Entries Click on an event to see who entered.
Results Select an event to view results.
Note: All live times are unadjusted and unofficial.
10 Mile - Course around Treasure Island, including open water, two passes, and intercoastal waterways. Presented by Starboard.
3 Mile - Perfect for Beginners and Intermediate Paddlers
1 Mile - Fun paddle perfect for people new to the sport or who just want to have fun
1/4 Mile - Kids Race presented by KM
Alden Beach Resort 
5900 Gulf Blvd 
St. Pete Beach, FL 33706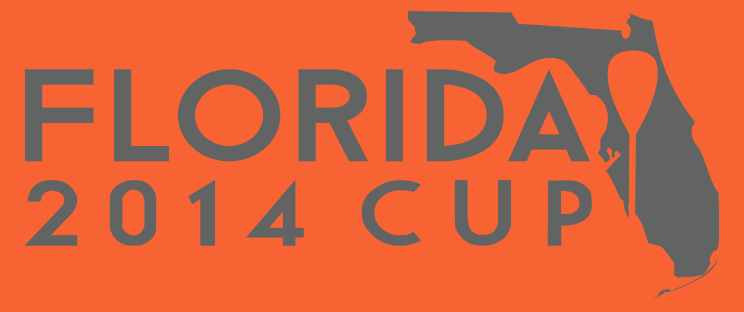 When:
May 16 to May 18, 2014
Where:
Treasure Island, FL
---