Florida Cup 2017

Join us for the 5th annual Florida Cup presented by Visit St. Pete Clearwater
. This race will highlight the best paddling conditions in Florida. The Florida Cup will challenge Elite participants in the gulf and the intercoastal waters. The open race will be set to the best conditions offered on race day.  There will be races for the elite paddlers, recreational enthusiasts, and kids. As a championship event it will draw contestants from across the united states.  
9
 Mile Elite-SurfSki and OC
6 Mile Elite-SUP and prone
1 Mile Fun Paddle (not a race)
We are excited to have you participate in this year's Florida Cup. In order to get the most out of the weekend and make your race as great as possible, please read all of this page. We will revise and refine it as the date approaches and email all registered an update before the race, but here is what you need to know-

Checklist of Stuff to bring-
PFD (Mandatory!)
Board
Paddle
Sunscreen and hat
Water!
Money for Parking, drinks at the beach bar, raffle tix

Schedule

Friday Packet Pickup 5-7pm

Daiquiri Shak, 14995 Gulf Blvd, Madeira  Beach, FL 33708




Saturday

8:45 Kid's Race Captains Meeting 

9:00 Kid's Race Start

9:45 Capitans Meeting (Elite and Open Races)

10:00 OC and Surfski Start

10:10 Elite Race Start

10:20 Open Race Start

Lunch and awards 12:30



How to make your race day the most fun and enjoyable.
1. Come check in Friday night and join us at Daiquiri Shak, 14995 Gulf Blvd, Madeira  Beach, FL 33708. Avoid race day lines, get your number and swag Friday night, then on Saturday all you need to do is get inked and get your timing chip.
2.  If you can't come on Friday night. COME EARLY ON SATURDAY MORNING! This is a BIG race, give yourself and our staff plenty of time to check you in.
3. Take a clinic. 

4. If you haven't paid, PLEASE, PLEASE, PLEASE update your registration and pay online.




Where to stay

The Delacado-Paddler owned and operated this boutique hotel on Treasure Island is offering 10% off on rooms for attendees. There is a two night minimum.  www.delacado.com

We also have rooms at the holiday Inn Express.  Call 727-914-7107 and tell them you are with the Florida Cup or use code FCP here -  https://www.ihg.com/holidayinnexpress/hotels/us/en/st-petersburg/snmle/hoteldetail?qAdlt=1&qBrs=6c.hi.ex.rs.ic.cp.in.sb.cw.cv.ul.vn.ki.sp.nd.ct&qChld=0&qFRA=1&qGRM=0&qGrpCd=FCP&qIta=99801505&qPSt=0&qRRSrt=rt&qRef=df&qRms=1&qRpn=1&qRpp=20&qSHp=1&qSmP=3&qSrt=sBR&qWch=0&srb_u=1&icdv=99801505



Race Day Morning Procedure
Parking

Archibald Beach Park has a number of metered spots, but they will go early. So come early with a credit card for the  meters if you want a prime spot. Otherwise, you will be able to pull in the lot, drop your board off and go park across the street at Winn Dixie or Rex Place. Parking in the Winn Dixie lot will be on the North side of the lot, marked by cones.  It is FREE! Parking on Rex Street is marked in yellow



Check In
1. Come to the Check In table on the beach. Get your number and your lunch ticket.
2. If you have not prepaid, have cash or a check. NO CREDIT CARDS ON RACE DAY. If you want to pay by card, do it on Paddle Guru before the race. Exact change is appreciated.
3. Get marked with your number.
4. Pick up your timing chip.

Captain's Meeting.
1. Be on time for the Captain's Meeting-- 9:45am
2. We will review the courses and directions
3. We are racing under WPA Rules. Make sure you check them out.http://worldpaddleassociation.com/wp-content/uploads/2013/02/2014-WPA-SUP-RACING-RULEBOOK_1-14.pdf

Race Starts
1. We respect your time and have a reputation for starting on time! 
2. Both races will be beach starts for SUPs (everything else is a water start).
3. The Open Race will start shortly after the Elite Race.
4. There will be a short blast to mark come to the line.
5. The next blast will start the race and will be about 30 seconds after the first blast.

Race Finish
1. Paddle up to the beach. A board Sherpa will grab your board. You keep your paddle.
2. Run through the finish arch with your paddle.
3. Electronic timing will capture your result when you cross the mat.
4. Return your timing chip or you will have to pay for it.

Lunch
1. You will get a lunch ticket when you check in.
2. We will have extra lunch tickets for sale.
3. No ticket=no lunch.

Awards
1. Trophies will be awarded to all of largest categories represented on race day. (and I wont know until race day who that is)

Post Race
To be announced.

Any proceeds from the race go to benefit Paddle Addict, Inc. a non-profit that helps people in recovery from addiction through water sports activities and Monster and Sea, which helps families struggling with cancer.

Event Entries Click on an event to see who entered.
Results Select an event to view results.
Note: All live times are unadjusted and unofficial.
Archibald Beach Park
15100 Gulf Blvd
Madeira Beach, FL 33708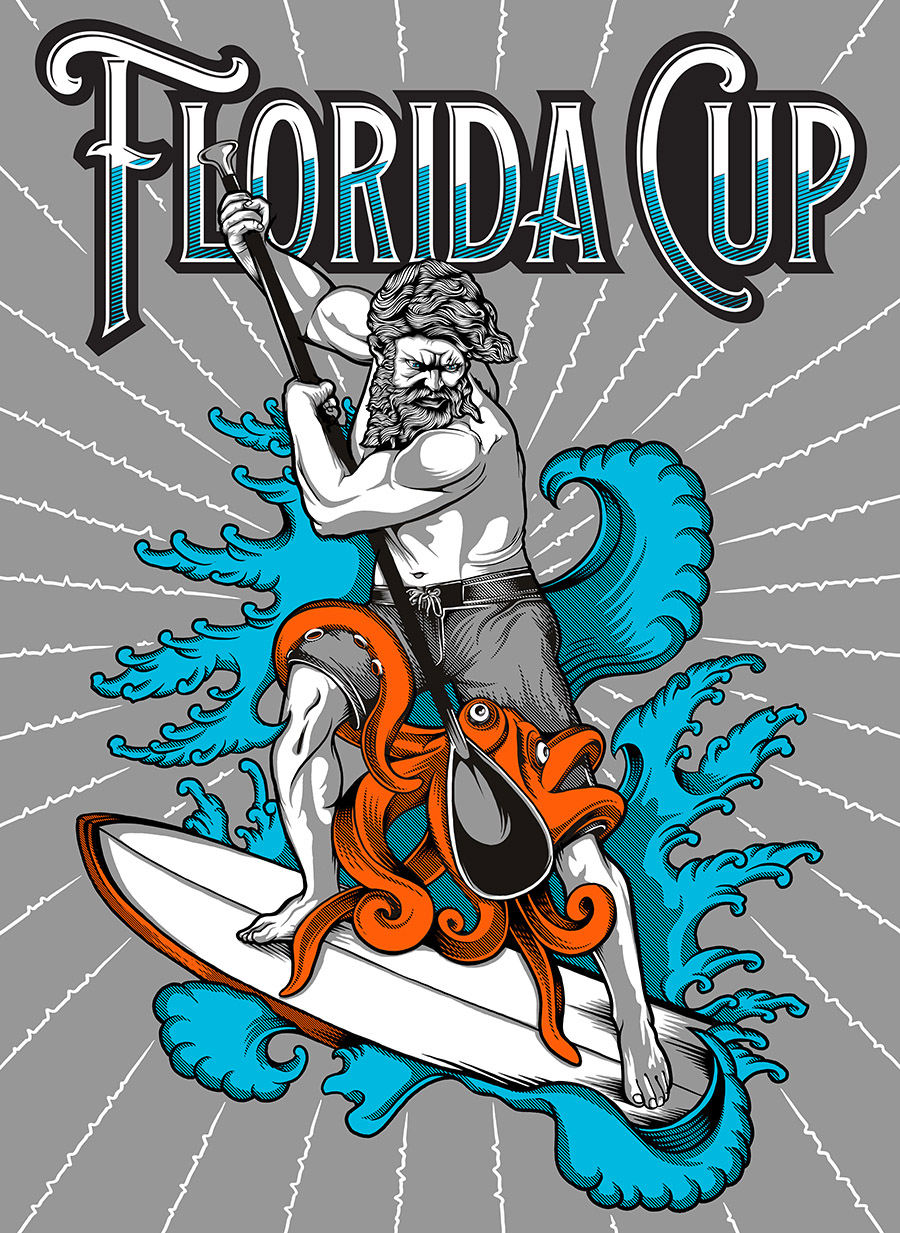 ---