Great Russian River Race 2017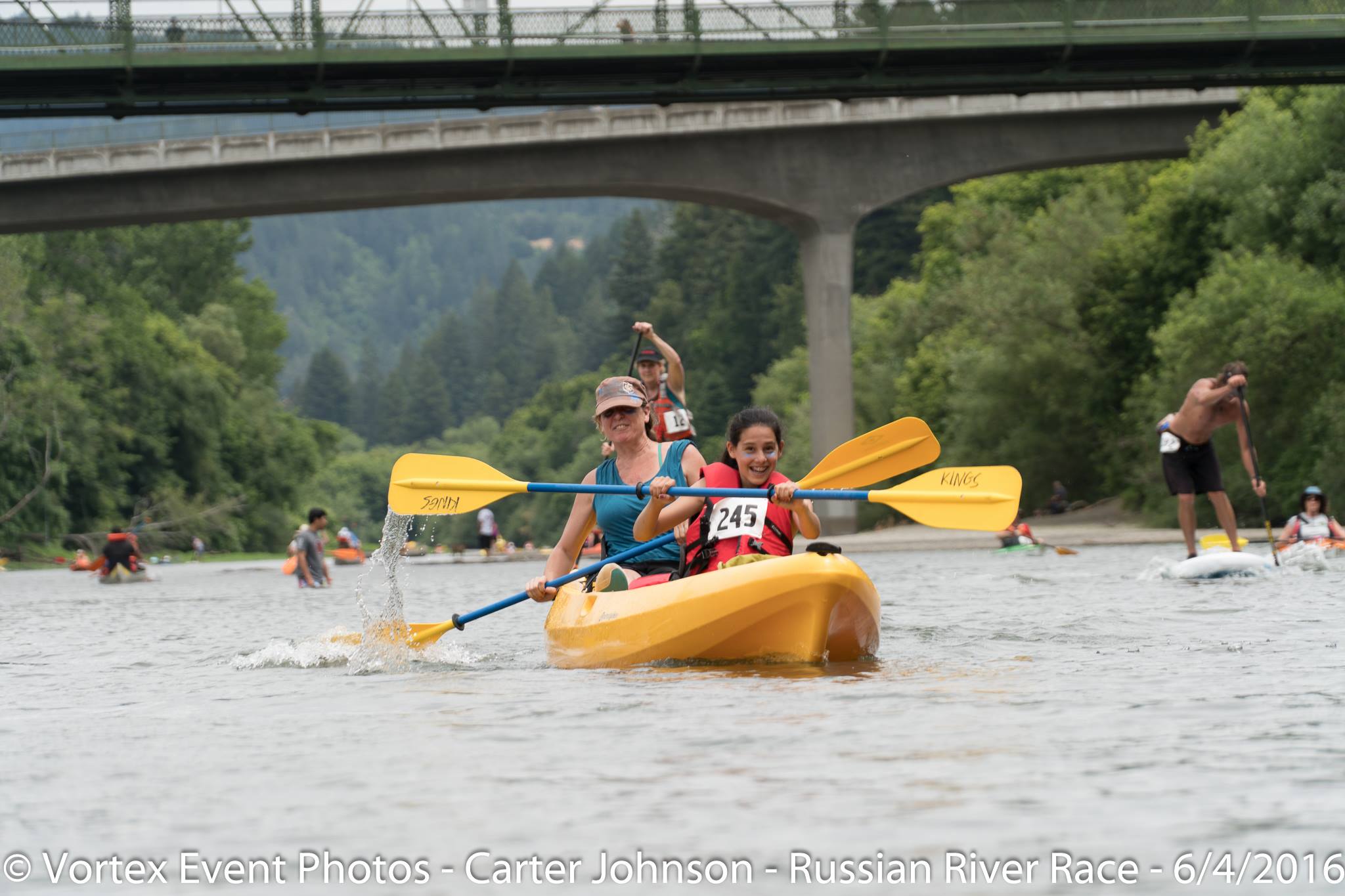 The 7th Annual Great Russian River Race is a fundraiser for
Russian Riverkeeper
, a local environmental non-profit which protects the Russian River through advocacy, education, and building community throughout the watershed.
The Great Russian River Race (GR3 for short!) is actually two races in one!
1) The Short Course
It's approx. 4 miles long and the more popular choice. It's for recreational paddlers. Limited boat rentals are available for the short course, or you can bring your own boat!
The Short Course starts at a private beach with the finish line at Johnson's Beach in Guerneville. This stretch of river is relatively wide with long pool sections and much deeper than the Healdsburg course with no portages! There are no major hazards on this course and we will have safety teams stationed along the route if help is needed in several areas.
2) The Long Course
This one is approx. 8 miles long and for pro paddlers as well as intermediate-to-experienced paddlers with a significant level of fitness and must provide their own boat. No rentals are available for this one! 
The Long Course starts at the Steelhead Beach with the same finish line at Johnson's Beach. There are
 4-5 riffle sections with turns to negotiate in the first 4 miles with no portages required and only a couple shallow sections. If river conditions change dramatically, we will send a course update the week of the race to all racers.
Race Registration closes at Noon on Friday, June 2. No walk-ins on Race Day.
For both races, the cost is $50 per person, not including boat rental.
After the Race, there will be a free Race Party on Johnson's Beach from 12-4 p.m. with live music, food trucks, vendors and beer. Invite your friends and family! Camping is also available at 
Johnson's Beach
.
Age Restrictions: Ages 5-12 may ride in a double boat with a parent. Ages 13-15 may be in single boats only with parental/adult supervision during the Race. Ages 16-17 just need a waiver signed by a parent. For everyone under 18, a parent must be present to sign a waiver upon check-in. All boaters must be able to swim.
Rules
Safety comes first at Johnson's Beach, so we request adherence to the following rules:
No outside alcohol permitted--this will be strictly enforced.
No BBQs.
No pets.
No glass.
No outside shade structures, umbrellas or canopies.
PERSONAL FLOATATION DEVICES (PFD'S) ARE MANDATORY TO PADDLE ON THE RIVER. They are included with your boat rental. If bringing your own boat, bring your own PFD.
Divisions
The respective race divisions are broken down below.  Our goal is to hold a fair race and you are responsible for entering the right division for your boat – call or email us if you have questions. "Pro" refers to ANY lightweight composite racing surfskis, kayaks and canoes (fiberglass, Kevlar, carbon or prepreg) and these craft are only allowed to compete in the Long Course. You may enter a plastic or wood kayak/canoe in the Long Course but you will be racing against faster boats. "Recreational" refers to all other craft including sea kayaks, general kayaks and canoes that are made of plastic or aluminum. Pro boats in the Short Course are NOT awarded prizes due to unfair advantage, so enter Long course if you want to win. Longer sea kayaks (more than 18 ft.) should enter the Long Course. Prone paddleboards are welcome to enter, and will be placed in the SUP division.
Historically, most people enter the Short Course hence there are more divisions. In the Long Course, if you are entering in a double boat, canoes and kayaks will be racing against each other. Also, if you enter the Long Course in a single kayak, you will be racing against pro paddlers in surfskis.
4-Mile SHORT COURSE (Recreational craft only)
Single Kayak (Men, Women)

Single SUP (Men, Women)
Double Canoe (Men, Women, Co-ed)

  

Double Kayak (Men, Women, Co-ed)

    

Family Double (any craft that holds 2 with one adult and one child 12 and under)
8-Mile LONG COURSE (Pro or recreational craft)
Single Kayak/Surfski (Men, Women)
Double Kayak/Canoe (Men, Women, Co-ed)

         
Single SUP (Men, Women)
Note: If registration is low in the 8 mile Race, divisions may be combined.
RACE LOGISTICS FOR 4 MILE Short Course

8:00 – 9:30am Check-in at Johnson's Beach.
9:30 – 10:00am Because the race starting point is on a gated and private road, shuttle buses will take racers to the private beach
10:40am Pre-race briefing.
11:00am Race begins promptly.
Boat owners will load and secure their own boats on shuttle trailers, provided by GR3 (
bring your own straps and padding
as these are not provided by GR3). 
You should check-in by 9:00 if bringing your own boat. 
Be sure to provide enough time to check-in, load your boats and get on the bus in time.
If renting equipment from us: your boat, pfd and paddles will be at your start line.
-----------------------------------------------------------------------------------------------------------------
RACE LOGISTICS FOR 8 MILE Long Course
Pre-entered participants will proceed directly with their boats to the check-in and start line at Steelhead Beach (9000 River Road, Forestville).

9:45 – 10:15am Check-in.
10:40am Pre-race briefing.
11:00am Race begins promptly.
Participants can drop-off their take-out bags at check-in, to be securely transported to the finish line.
After the Race: Shuttles will be available to take you back to your cars, but we don't have a way to haul your boats. You will need to get shuttled back to Steelhead Beach and return to pick up your boat at Johnson's Beach. We will have a secure boat valet to watch over your boat.
-----------------------------------------------------------------------------------------------------------------

PARKING & SHUTTLES
Limited parking is available at Johnson's Beach for $5 per vehicle.
There are no private vehicles allowed at the 4 mile start!

Parking at Steelhead Beach is $7 per vehicle or free with Sonoma County Regional Parks Pass.
Event Entries Click on an event to see who entered.
Results Select an event to view results.
Note: All live times are unadjusted and unofficial.
Short Course- leaves private beach 4 miles upstream of Johnson's Beach.
Long Course- leaves Steelhead Beach, finishes at Johnson's Beach.


SHORT COURSE + RIVER PARTY
Check-in: Johnson's Beach, bottom of Church Street, Guerneville. Parking $5.

LONG COURSE 
Check-in: Steelhead Beach, 9000 River Road, Forestville. Parking $7 (free with Sonoma County Regional Parks Pass).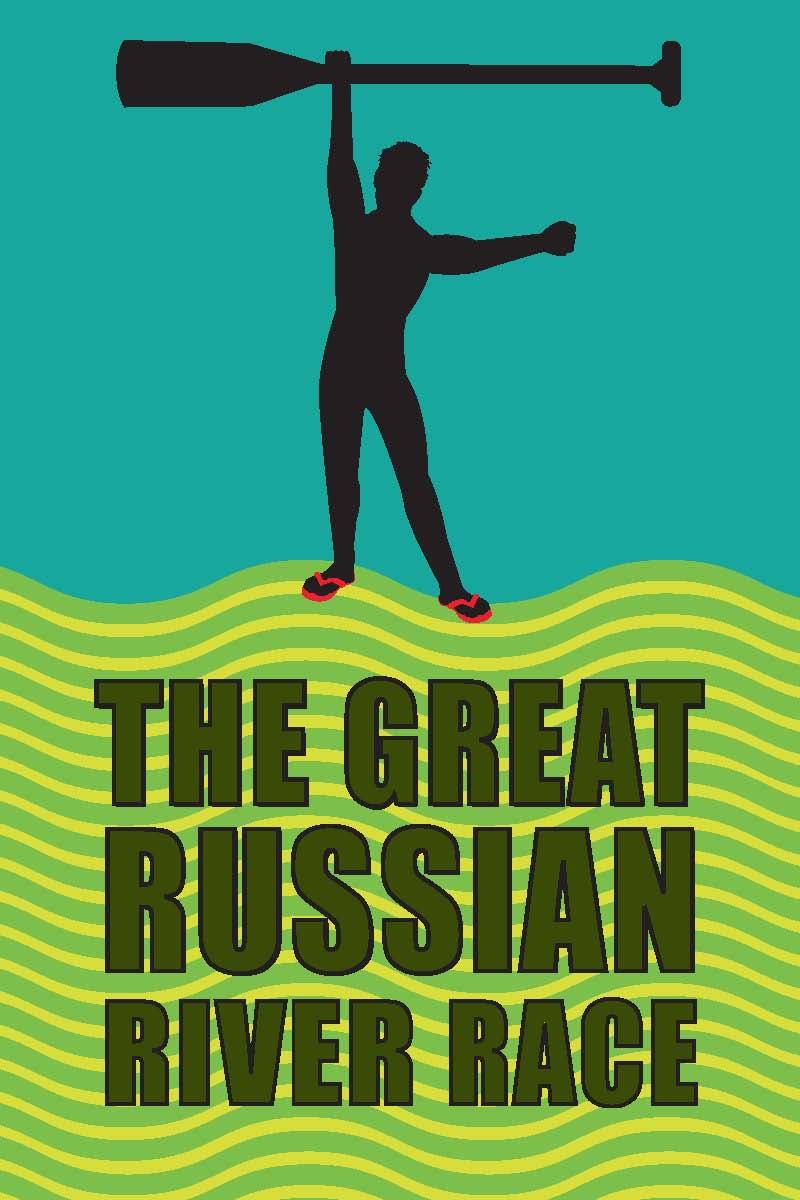 ---