Greater Montreal Outrigger Challenge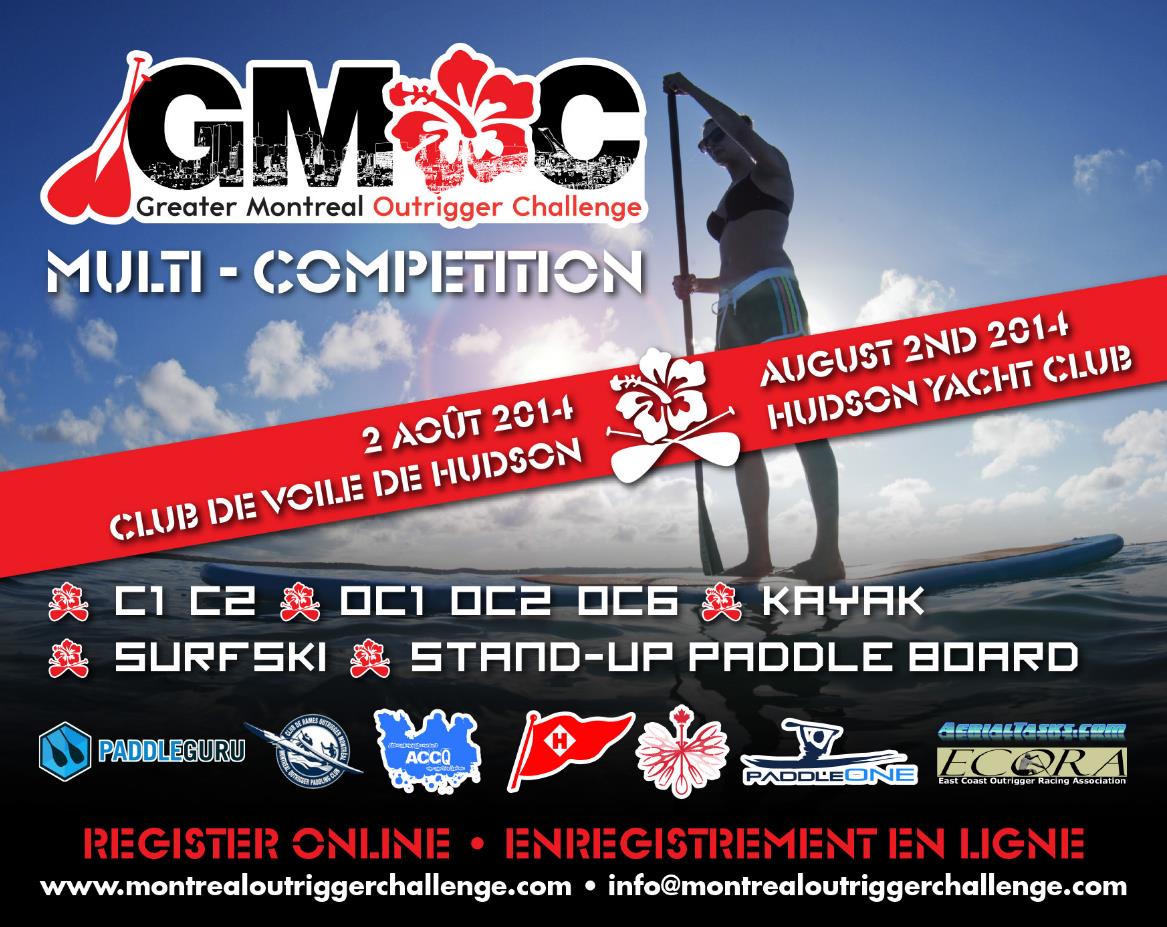 Set in picturesque scenery, the Greater Montreal Outrigger Challenge promises high quality competition as novice and season paddlers race on the Ottawa River and Deux Montagnes Lake.
With changing water conditions and winds, racers can expect anything from a calm ride to a test of their stamina and determination.
The event is hosted in the charming and convenient Hudson Yacht Club grounds.

Start and Finish is from the Hudson Yacht Club.
Starts are staggered in time, with all boats of a same category departing at the same moment.
The schedule will be made available in the days preceding the event. Expect starts to begin around 8:30 AM.
We suggest subscribing to the GMOC Facebook page to receive notifications of all updates.
A preliminary schedule will be posted in the weeks prior to the event, and will be further detailed when exact categories are finalized.   As indication, here is what to expect:
6:00 AM                    Hudson Yacht Club opens for racers
6:45 - 7:30 AM         Registration
All racers registered via internet will have to come obtain their bracelet and boat ID sticker.
7:45 AM                   Captain's Meeting (duration 15min)
    Opening Ceremony
8:30 AM                    First category departure
                                   Following departures will be staggered in time, approx. 5 min apart
Around 1:30 PM      After-race lunch
Around 2:15+ PM    Award ceremony & Prizes
We suggest subscribing to the GMOC Facebook page to receive notifications of all updates.
Event Entries Click on an event to see who entered.
Results Select an event to view results.
Note: All live times are unadjusted and unofficial.
Two courses are available for the race:
A short course of 15 km /9 miles for the Stand-Up Paddle Board and
A long course of 35 km / 22 miles for all other categories
As an exception, the short course is available to non Stand-Up Paddle Board leisure paddlers unable to attempt the longer distance.
Both courses start and finish at the Hudson Yacht Club beach, and run in the clock-wise direction.
The courses will be well marked on the water, with easy-to-spot buoys.
As extra challenge, the long course will see paddlers cross the path of the ferry that runs from Hudson to Oka.
A portage may be added for C1 and C2 racers – this will be communicated in the summer months preceding the event.
Short Course of 15 km /9 miles
Long Course of 35 km / 22 miles
The GMOC competition takes place on the Ottawa River and Deux Montagnes Lake, off the quaint town of Hudson. Renowned for its historical past and its vibrant town center, Hudson is conveniently located close to the Ontario/Quebec border and just a drive away from Montreal and all its action.
Off-water activities surrounding the event take place at the centennial Hudson Yacht Club.
Hudson Yacht Club
10 Yacht Club Road
Hudson, QC
J0P 1H0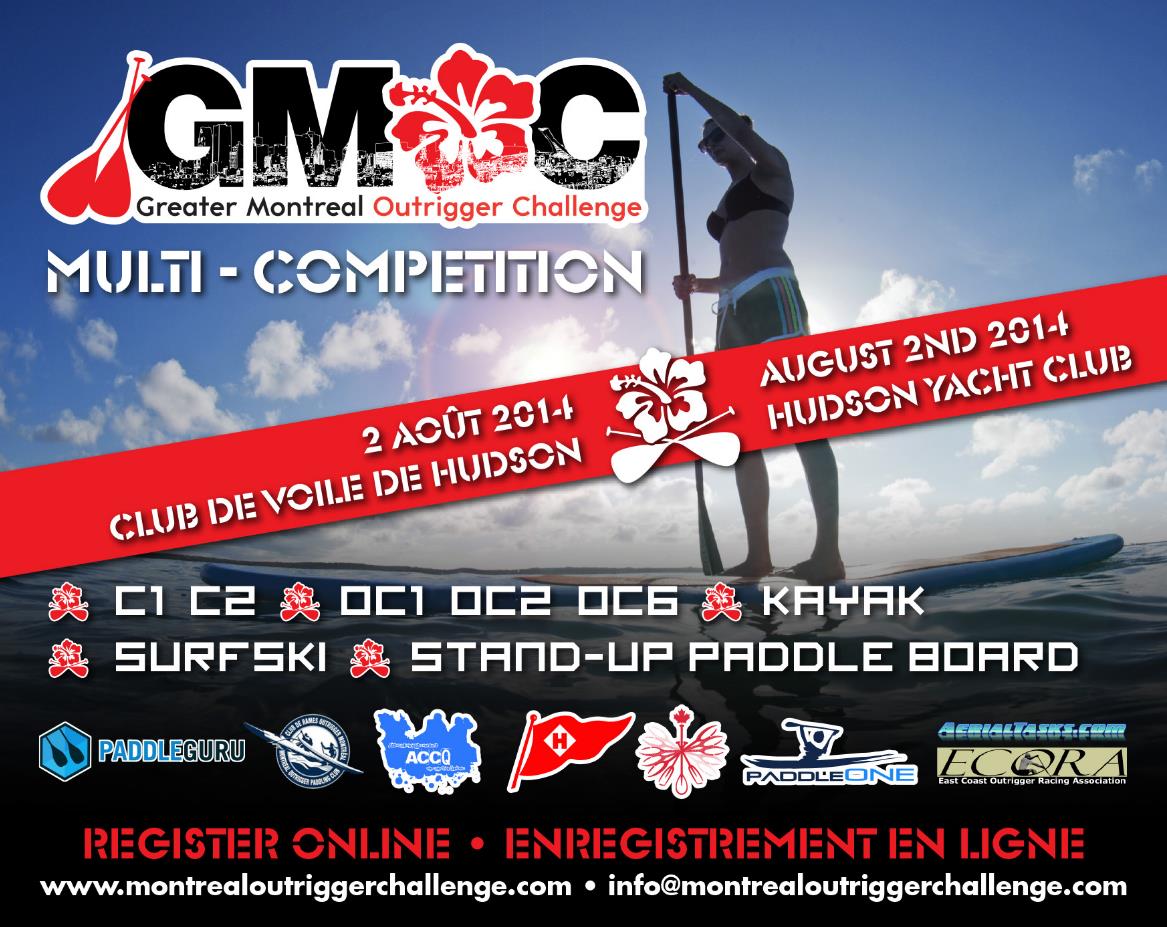 ---