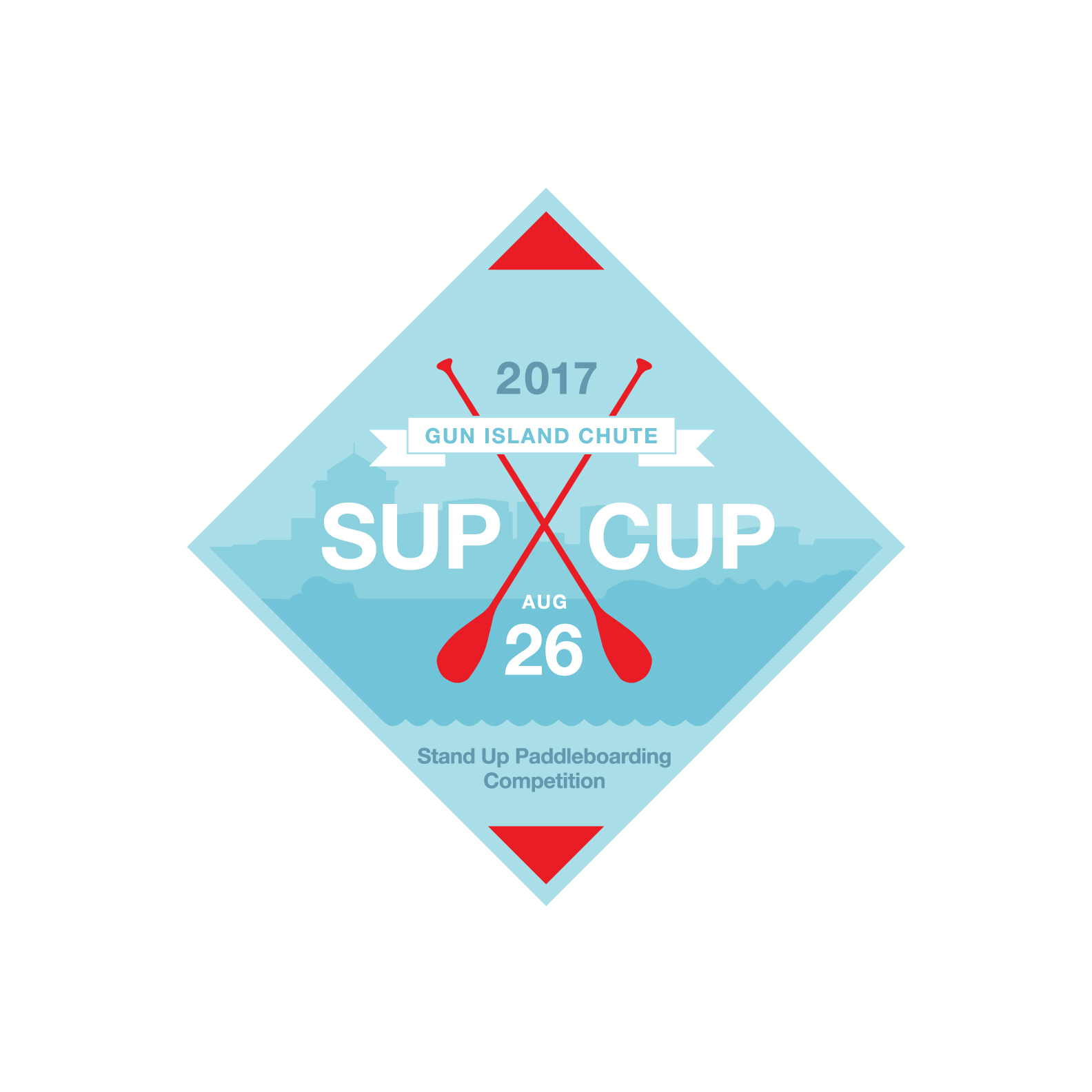 The 1st Annual Gun Island Chute SUP Cup on Montgomery, Alabama's stretch of the Alabama River known as the Gun Island Chute.  An exciting lap-based course will give paddlers an unique racing experience.  A member of the Southern Stoke Paddle Series, the Gun Island Chute SUP Cup is hosted in conjunction with the 8th Montgomery Dragon Boat Festival.  With over 8,000 people in attendance for the dragon boat races, the GIC SUP Cup will be one of the South's most exciting SUP competitions.  Live music, local vendors, and an Athlete's Hospitality suite makes this event a must for all paddle sports athletes and enthusiasts.  
Hotel Info:  The Gun Island Chute SUP Cup has teamed up with the Renaissance Hotel this year.  The hotel is across the street from the Riverfront Park entrance.  Follow this link to book your room! Renaissance Hotel Reservation Site
OVERNIGHT BOARD STORAGE IS AVAILABLE INSIDE RIVERFRONT PARK ON AUGUST 25TH.  PLEASE EMAIL director@montgomerydragonboat.org FOR DETAILS.  
The Gun Island Chute SUP Cup will include a 6 mile long course, 3 miles short course, and 1 mile sprint course.
Registration includes a free event t-shirt and access to the Athlete's Hospitality suite
The 6 Mile Race will award medals for 1st - 3rd place for overall male and female: 
Cash Prizes will be awarded for 1st-3rd place finishers in the 6 mile race. 
Prizes will be given to the overall top 3 male and top 3 female finishers for the long course in the following amounts (regardless of age and board size):
1st Place: $500
2nd Place: $250
3rd Place: $125
The OVERALL 1st place male and female finishers will win 20 quart YETI Coolers courtesy of Russell Marine!
The 3 Mile Race will award medals for overall 1st - 3rd for male and female:
Overall winner for the 3 mile race will win a Bote KULA cooler. Overall Male and Female 1st place finishers will win $100 Kinnucan's gift cards(Regardless of age and board size)!
The 1 Mile Fun Race will awards medals for 1st-3rd for the following classes:
Registration for the long course is $55
Registration for the short course is $40
Registration for the 1 Mile Fun Race is $25
HOTEL DETAILS:  Contact Andrew at director@montgomerydragonboat.org for information about this year's SUP hotel room block rate.
The Gun Island Chute SUP Cup long and short courses will begin at the conclusion of the Championship Race for the Montgomery Dragon Boat Festival.
Check-in/Late Registration begins at 12:30pm.  All racers must be checked in by 2:30pm
Pre-Race meetings for competitors at 3:00pm
Board staging for long and short course begins at 3:30pm
Racing begins once all athletes are on the course and lined up at the start line
Event Entries Click on an event to see who entered.
Results Select an event to view results.
Note: All live times are unadjusted and unofficial.
The Gun Island Chute SUP Cup course is a 3 mile loop that will go to the Northern Boulevard Bridge then back down south of the finish line to the I-65 Bridge and will end right in front of Riverfront Park where the start line is.  
Athlete check in and race staging will be at The Cove located at 2 Lafayette St.  The map shows directions from the Renaissance Hotel in downtown Montgomery.  Be aware that you will have to cross a set of train tracks and that you may have to wait for a train to pass by.