Key West Paddle Classic 2018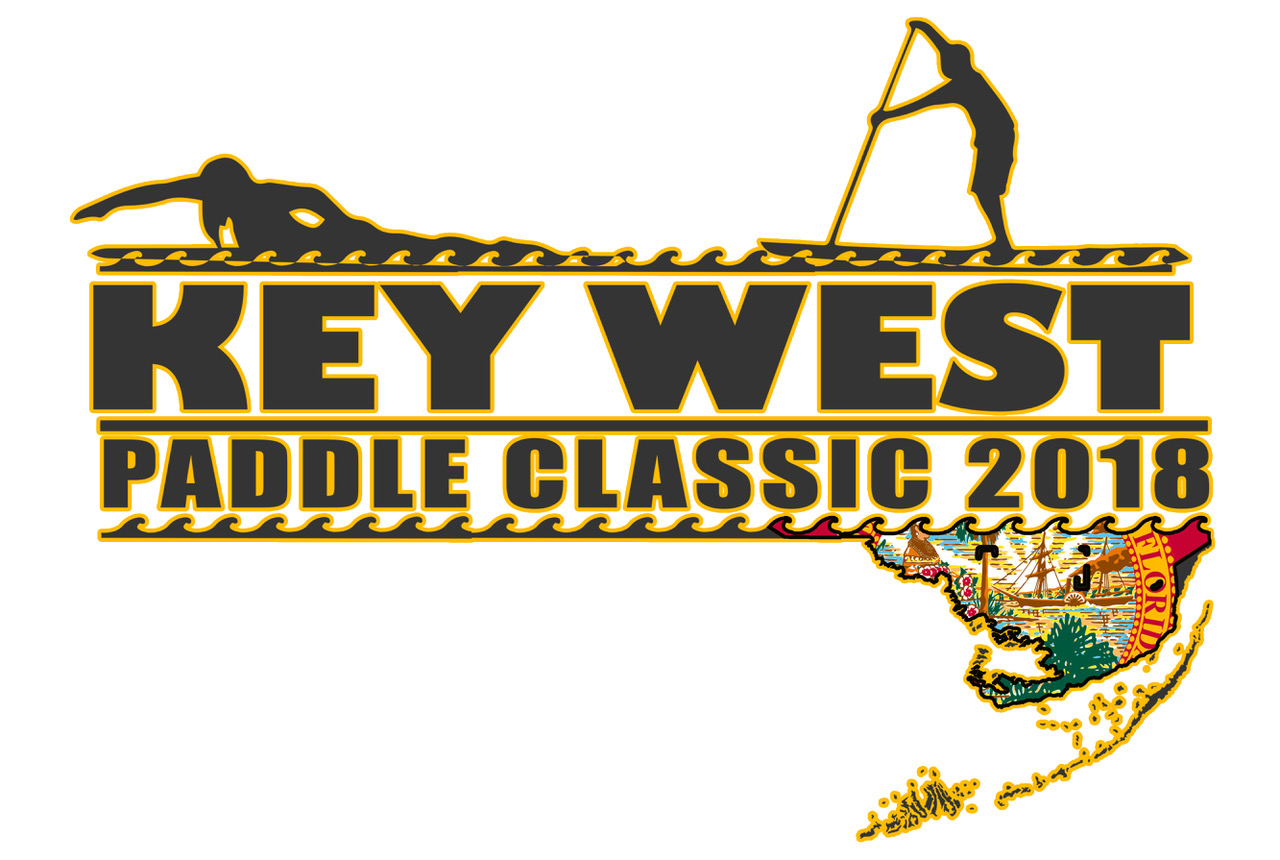 Key West Paddle Classic
April 26th-29th, 2018
Join us in a weekend of 

fun, clinics and racing!  

The week of events will include Paddle Technique Clinics, an unforgettable 12-mile distance race, a back country boat excursion, super fun parties and more! 




Take the challenge on circumnavigating the Island of Key West! Paddle the distance individually in one of our various divisions or team up with your buds for the 3-person Stand-Up Relay Race! 




Stay for Sunday Funday and take a cruise out to one of our secluded island sand bars to hang out, relax and enjoy a festive cookout!

 **

5-Hour Time Limit to Complete the Race!**
RACE DIVISIONS
Traditional (Prone) Stock
Traditional (Prone) Unlimited
Relay (mens, womens, mixed)
AWARDS: 
Awards recognition this year will strictly require three or more competitors per division.  The start list will be open for you to monitor and switch divisions  as needed. Event participation has always been open to all man-powered vessels however we will only podium divisions that meet this three or more competitor requirement.
*WPA NATIONAL POINTS RACE*
We take your safety serious and will be following rules as recommended by the USCG, LAZY DOG & the WPA! 
YOU MUST HAVE FUN!

PFDS & LEASHES - Required.  

DRAFTING - Drafting is permitted, however you can only draft the same board size and same gender. 



SUP KNEE PADDLING  - There is a 5 stroke minimum rule that applies to all Stand Up racers. (Please only use knee paddling if you must do so for safety/exhaustion. It very important to the Key West Paddle Classic that you finish the race safely.)  

NOTE: HYDRATION PACKS (Camelbak) RECOMMENDED - Personal water supply is paddlers responsibiilty.  Safety boats will be equipped with water in case of emergency.                     
Event Info/ Equipment Rental:
Lazy Dog has Surf Style Boards Only.  To reserve a surf style board please contact us at the shack 305-295-9898.  Board Rentals are $30.  
If you are in need of a race board or looking to rent out a race board, please feel free to post on our Key West Paddle Classic and Lazy Dog Facebook pages for prospects! 
Hotel Information:
Best Western Key Ambassador:
The Best Western Key Ambassador has discounted room rates for racers $199 (reg. $279-309) Please ask for the Lazy Dog Key West Paddle Classic rates/room block when making your reservation. 305-296-3500
Key West Hospitality Inns
Keywesthospitalityinns.com offering 10% off all room types for event participants!  
Attention Vendors: 
Vendors are invited to exhibit and retail products at all Key West Paddle Classic events listed on schedule.  Each vendor site allocation is for a 10x10 tent space. Other specifications will require pre-approval.  Costs are $100 for a single day/event and $200 for multiple days/events.  Vendors can register here at Paddleguru.  We will be hosting Happy Hour at Lazy Dog and all event parties at Salute! On the Beach, Higgs Beach, Key West. For more information, please contact Holly@lazydog.com.
Fri. 4/27 Vendor Set Up for Registration/Kick Off Party is 3:00pm-5:00pm

Fri. 4/27 Vendor Expo 5:00pm-8:00pm
Sat. 4/28 Vendor Exhibit Set Up for Main Event/Race is 5:30am-7:00am
Sat. 4/28 Vendor Expo 7:00am-4:30pm
PLEASE CHECK-IN AT THE LAZY DOG TENT TO RECEIVE BOOTH SPACE ASSIGNMENTS
SCHEDULE OF EVENTS
Thursday
9:00am Paddle Yoga Bliss with Tara at Lazy Dog  
Float your Yoga practice, liberate your body, mind & spirit as our guide takes you through a series of 

yog

a asanas aboard Sup. Namaste! Call to reserve your spot 305-295-9898      
2:00pm Eco Tour

 with Lazy Dog Guides 
Enjoy an "easy pace" on a peaceful Eco-Tour through the backcountry through winding tidal creeks & lush mangrove tunnels on SUP or Kayak....remember that we are pet-friendly! We would love to have your furry companion accompany you!     
5:00-8:00pm
 Kona Brewing Co.Happy Hour at Lazy Dog
Join us at Lazy Dog for a casual "meet and greet" happy hour at Hurricane Hole Marina, 5130 US 1, Key West. Meet the dogs and feel free to bring Fido on a leash! This event is open to the general public. Free Kona Beer!!!!
Friday
8:30am-9:30am  PADDLEFIT * at Lazy Dog
Strengthen within in this Paddle Fit Class with Heather Gaines at Lazy Dog!
10:00am -12:00pm ECO Tour with Lazy Dog Guides
Enjoy an "easy pace" on a 
peaceful Eco-Tour through the backcountry through winding tidal creeks & lush mangrove tunnels on SUP or Kayak....remember that we are pet-friendly! 
1:00pm-3:00pm CLINIC: Quickblade Paddle Stroke Clinic with founder "Mad Scientist" Jim Terrell at Lazy Dog
5:00pm-8:00pm  *NEW: Registration & Kick Off Party at Salute! On the Beach  FREE KONA Beer!  Paddlers can stay for dinner under the stars!

Saturday 
7:00am
 RACER CHECK-IN
7:15am Classic Vendor Expo Opens
7:30am
 Date & Thyme Breakfast served on the beach
8:15am 
Racer's Meeting
 (Rules & Course Review)
8:30am 
Hawaiian Pule Blessing
 directly following 
9:00am
12-Mile Distance Race Start
*NEW: SALUTE! 
AWARDS PARTY LOCATION CHANGE
This year we are staying on the BEACH!
AFTER PARTY & AWARDS immediately following Race at Salute! On the Beach
2:00pm Lunch
3:30pm Awards
2:00-4:30 *Raffles*
Same great party, great food, free drinks and one spectacular RAFFLE!
Sunday
KIDS CLINIC with DYLAN GEIGER of Satellite Beach,FL
Dylan is 15 years old and has been paddling for 6 to 7 years. He is a rider for 404 Basecamp, Quickblade Paddles, and the Florida Junior Sup Competition Team. Dylan is PaddleFit certified and has learned from some of the best paddlers in the world. His primary goal in the sport of paddling is to encourage other kids to paddlel and promote the sport. Dylan hopes to also contribute by promoting and teaching his students how to keep their hometown and visited waterways clean and safe.
8:00am Check-In at Lazy Dog Tent
8:15-9:15am Kids' SUP Clinic with Dylan Geiger  $20 Ages 17 and under. 
9:30am  KIDS RACE Immediately Following Clinic (
FREE)
Please register for this FREE event!
Age groups will be broken down as follows:
Ages 5 and under,Ages 6-8, Ages 9-11, Ages 12-14, Ages 15-17
(Check-in for Clinic is at 8am at Lazy Dog tent)
For all levels! Reserve your child's spot on the registration page. Please create a paddle guru account in your child's name for clinic/race entry. 

$30 Clinic includes free entry into the kids race.
Ages 17 and under
Fun double loop course.

Please call Lazy Dog to reserve paddle b
oards, paddles, & life vests
(305) 295-9898 
Wrap up on the beach by 10:30am!  Just in time to join us at Hurricane Hole for a boating trip to a secluded sand bar! 




SUNDAY FUN-DAY at SNIPES POINT     12:00pm-6:00pm
Departs at 12 Noon from Lazy Dog at Hurricane Hole Marina  TBA
Sunday FUNday! Motor Boatin' SANDBAR PARTY & PICNIC Check in at Hurricane Hole Marina on Stock Island 11:30am Boats leave Lazy Dog promptly at 12 Noon! (Picnic style snacks, grill items, bottled water, soft drinks & beer provided) Boat returns to dock 5-6p
Venture out with us on a journey through the backcountry to the legendary sand bar of Snipes Point just off of Key West.  Enjoy a scenic boat ride, picnic lunch, & paddling in this amazing island oasis.  
 


Event Entries Click on an event to see who entered.
Results Select an event to view results.
Note: All live times are unadjusted and unofficial.
RACE DESCRIPTION:
12-Mile KWPC "Classic" Race
The Key West Paddle Classic 12-mile course 
Starts at Higgs Beach, just right of the White Street Pier with a hopeful down-winder to Ft. Zachary Taylor State Park, rounds the corner, passes famous street performing landmark, Mallory Square, then continues through the harbor where paddlers will head toward the KW Special Forces base and under the Fleming Key Bridge, enter into the Gulf of Mexico, paddle past Dredgers Key (Sigsbee,) then turn right toward Cow Key Channel....a quick spin through the the lush mangrove alley between Key West and Stock Island, finally the course heads back out out into the Atlantic ocean toward the finish line at Higgs Beach.
RELAY
One Board Class 14' 
and
 under
3 person relay 12-mile

 Distance Race.  There are 3 divisions to the relay, All male, All female and Mixed. 
*Each Team Member
must
register individually to complete team registration.  
*About the course:
The first leg is Higgs Beach to Simonton Beach, this section will begin with ocean start and paddle through Key West harbor (total distance of this leg is 3 miles) and will conclude at Simonton Beach (a small sandy beach just beyond the turn off toward the USCG base.  Then the transfer to the next leg will occur.  Leg 2 will paddle from Simonton Beach through the remainder of the harbor, toward the USCG base and under the, sometimes treacherous, Fleming Key Bridge, this leg will continue along the gulf side (usually into a headwind) to Lazy Dog for a distance of 4.9 miles.  In the last leg, paddlers will battle it out from Lazy Dog down Cow Key Channel and into the ocean to finish at Higgs Beach for a distance of 4.1 miles! 

*Rules

: Teams must use the same race board for all legs.  Paddlers can use their own paddle and pfd.  We will supply transportation to and from the transfer zones by shuttle van.  Once the last person is through, the vans will take paddlers back to the finish or paddlers can arrange a friend and your own transportation car.



Kids Clinic/Race
Kids Race is FREE 
Race Course: Double loop course. 
Ages 15 and under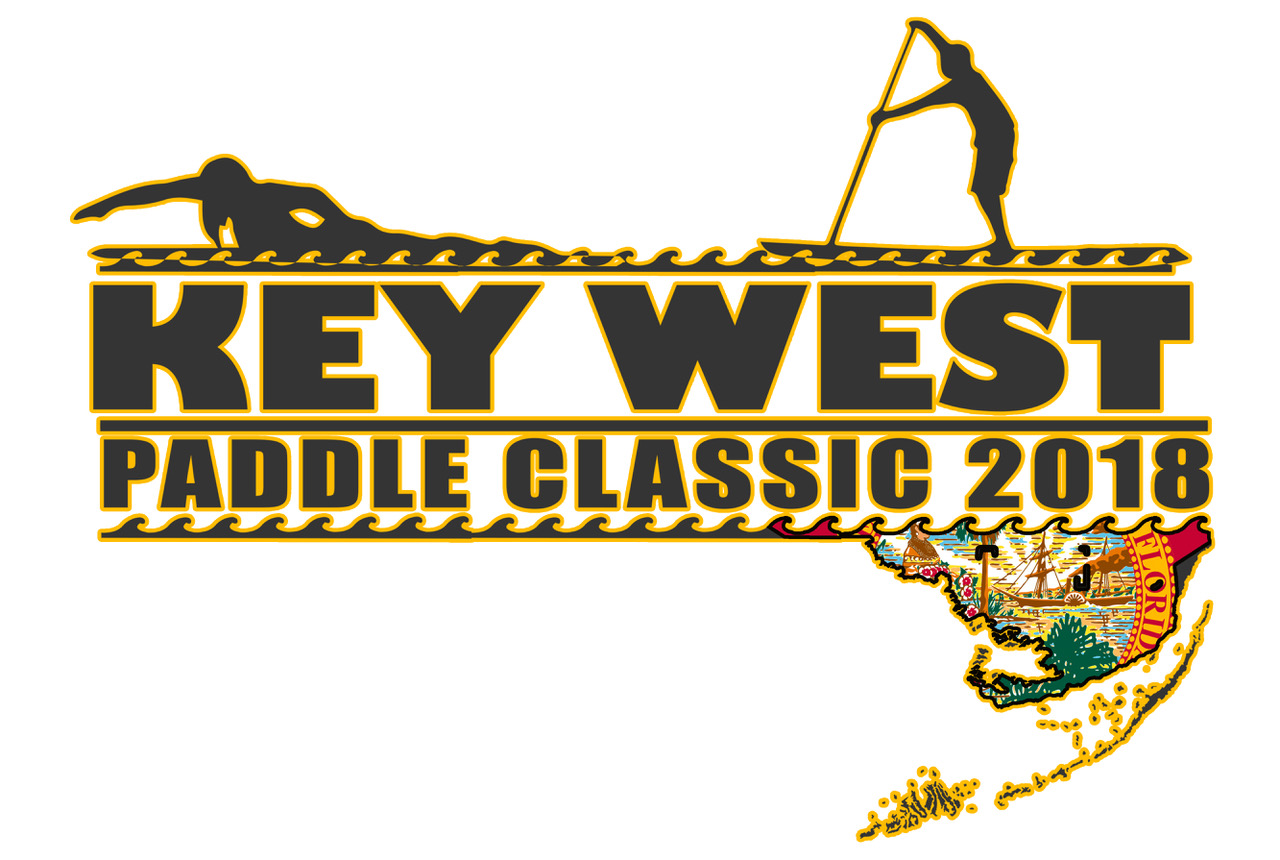 ---