Lazy Dog SUPFest & "Bone Island" 6-Miler Race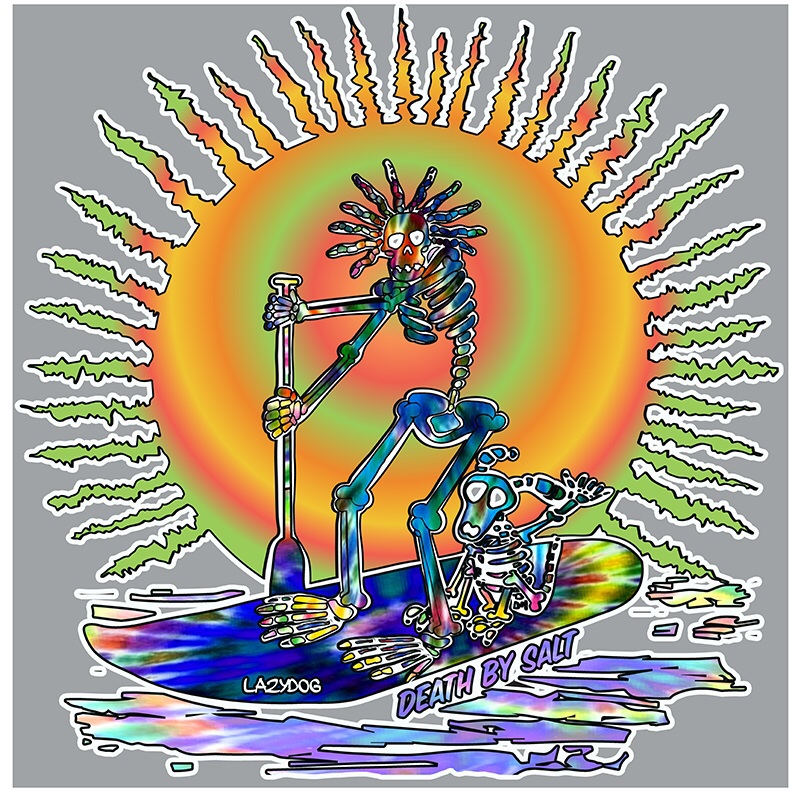 LAZY DOG
SUP RACE
"Bone Island" 6-Miler
Sunday, January 28, 2018
**TIME CHANGE** 10AM!!!!
$50 includes lunch
**Awards immediately following
Racers will charge out from Lazy Dog, enter the residential Riviera canal and paddle right through the heart of Cayo Hueso aka "Bone Island," winding through narrow red mangrove tunnels before paddling out in to the picturesque Gulf of Mexico, then racers will slice down Cow Key Channel and back to Lazy Dog for the FINISH! 
_________________________________
LAZY DOG
SUP CERTIFICATIONS
WPA Level 1 Water Safety Training 

Friday, January 26th: 8am - 2pm 
$295 All Equipment Included
The WPA provides world-class water safety and SUP instruction designed to educate and prepare instructors to teach paddlers at every level how to have a fun and safe experience on the water. Our expert staff will certify instructors to teach a consistent and proven curriculum of fundamental technique, water dynamics and water safety appropriate for all water environments.

Completing the course is just one step in your WPA Water Safety and SUP certification; each participant must also meet the following minimum requirements:
CPR/First Aid certificate: Must be completed as a CLASS FORMAT through either the American Heart Association or American Red Cross. No other certifications will be accepted.
Proof of liability insurance coverage
$75 per year to maintain WPA instructor certificate
80% or better on WPA's certification exam
________________________________
LAZY DOG
 Level 2 SUP Yoga/WPA Instructor Training 
Friday & Saturday
 January 26th & 27th
 8am-4pm
$495 All Equipment Included
Pre requisites: One year WPA certified
                        200 hour RYT 
                        1 year SUP Yoga teaching experience
                        3-5 years paddling experience
                        CPR and First Aid
This teacher training will expand upon the knowledge and skills acquired through previous experience and training. 
Emphasis will be placed upon teaching skills in the area of but not limited to:   
 Communication & Teacher Language

SUP Skills Set and Technique

Class Development 

Water Safety and Boating Regulation

Equipment Repair and Handling

CPR and First Aid
Students will also be tested on physical endurance and rescue techniques as well. 
After successful completion of this course, trainees will have the knowledge and ability to set up their own trainings for SUP Yoga and WPA Level 1 Certifications. 
_________________________________________
LAZY DOG
SUP CLASSES
PaddleFit Class      $15
Friday, January 26th
8:30am-9:30am at Lazy Dog
Paddle Yoga Class   $20
Friday, January 26th
TBA
Reservations required (305)295-9898
*weather permitting
___________________________________________
HOTEL INFO
Wondering where to stay?  
It's a busy time in Key West so book your accommodations early!!!   
Best Western Key Ambassador:
SPACE IS LIMITED! $229 Rate
The Best Western Key Ambassador is offering discounted room rates at $229 for racers! Please ask for the Lazy Dog SUPFest rates/room block when making your reservation. 305-296-3500.
Key West Hospitality Inns:
Keywesthospitalityinns.com offering 10% off all room types for event participants!  
SCHEDULE OF EVENTS
CERTIFICATIONS
_____________________
WPA Water Safety $295
Thursday, January 25th

8:30am-2:30pm at Lazy Dog
LEVEL 2 Paddle Yoga Teacher Training  $495 
Friday, January 26th  8:00am-4:00pm at Lazy Dog
Saturday, January 27th  8:00am-4:00pm at Lazy Dog

CLASSES
_____________________
PaddleYoga 

Friday, January 26th
9:00am

$20 at Lazy Dog (free for PaddleYoga Teacher Training students)
PaddleFit 

Friday, January 26th
8:30am

$15 at Lazy Dog
RACE DAY
_________________________________

Lazy Dog Bone Island 6-Miler

Sunday, January 28th
9:00 am Racer Check-in
9:45 am Racer Meeting
10 AM START  *TIME CHANGE as of 1/27/18
Registration Fee:
$50 Advanced Registration at Paddleguru.com
$70 DAY OF Registration at Lazy Dog 
(Please note paddlers must arrive by 7:30 day of registration to register)
Awards and Free Food for Racers at Lazy Dog, Hurricane Hole Marina & Restaurant!
**Family&Friends can purchase meal ticket for only $10!
Questions? Call Lazy Dog  305-295-9898
This list is private.
Results Select an event to view results.
Note: All live times are unadjusted and unofficial.
 (TIME HAS BEEN CHANGED DUE TO WEATHER PLEASE SEE EVENT SCHEDULE) 
Meet at Lazy Dog for racer checkin 7:30-8:00am!

Racers' Meeting will be held at 8:15.  
Race starts promptly at 8:30am!  
Racers will paddle out
 of Hurricane Hole Marina for a water start, next will round a buoy (left side buoy turn) to enter the cow key channel, paddle down about a half a mile to the next buoy turn ( this time it's a right side buoy turn) thus entering the Rivieria canal ( approximately 2.5 miles) where the canal narrows toward the end making for a fun competition just before entering the Gulf of Mexico where the watery road opens up for paddlers to take all the space they need as they continue with the longest leg of the course (roughly 3.5 miles).  
There will be a little bit of a surprise as you enter the last mile!!!!!! Paddlers will finish at the mouth of the Hurricane Hole (water finish) to tell their tales of their journey over refreshments!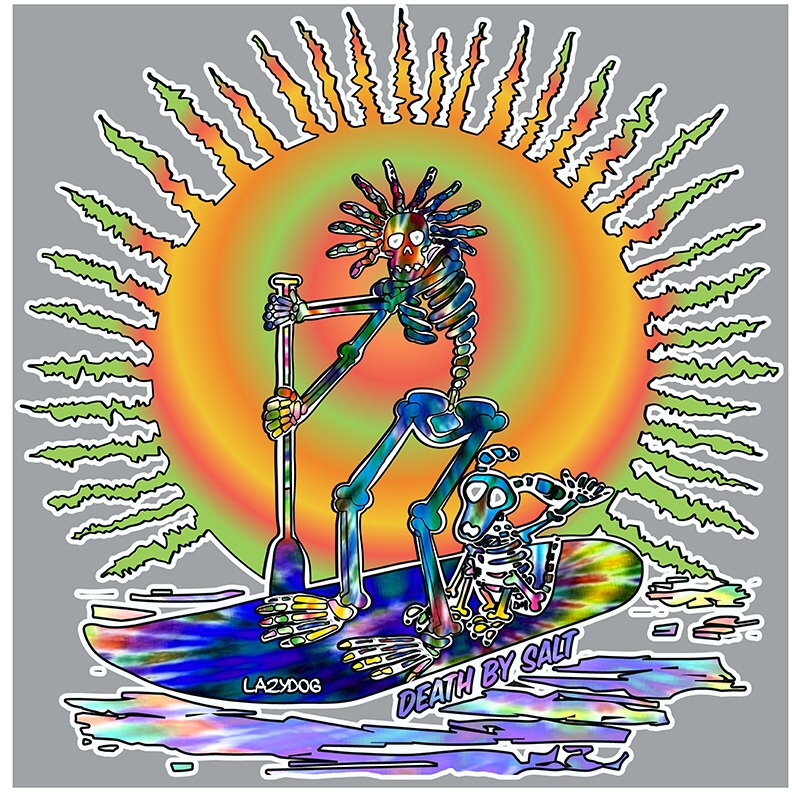 When:
Jan 25 to Jan 28, 2018
---