Milford Championship Race 2017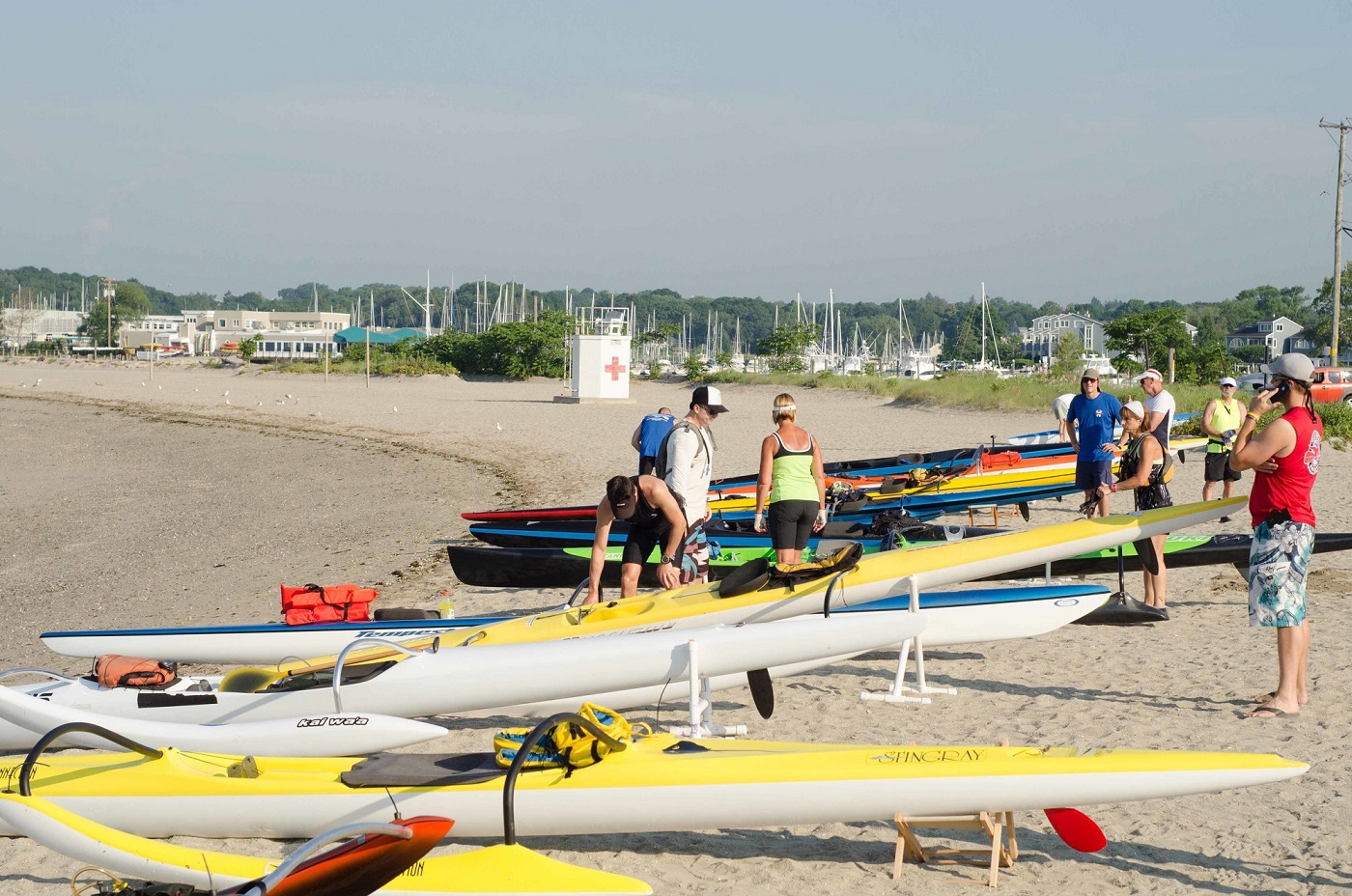 Results in my format - I did do this Saturday, no idea what happened.  Will try and tx this to the PaddleGuru format IDC. 
OC 2 Paddlers
#
Division
Time
Position

        

7 x OC2's
Position

      

Within

       

Division
Greg Lowry &

             

Erik Warner
18
Open
Men
OC2
1:20:30
1
1/1
Monica Monteon & Annette Ramos
8
Masters 40+
Women
OC2
1:34:27
2
1/1
Vicki Cummings &

   

Del Cummings
22
Senior Masters 50+
Mixed
OC2
1:22:48
3
1/2
Marc Lessard &

        

Paul Dyka
21
Golden Masters 60+
Men
OC2
1:24:17
4
1/1
Gil Ross &

             

Linda Lensch
2
Senior Masters 50+
Mixed
OC2
1:25:13
5
2/2
Annie Peterson &

            

Tom Kerr
16
Masters 40+
Mixed
OC2
1:31:30
6
1/1
Dorothy Franco-Reed

   

& Calvin Fang
31
Open
Mixed
OC2
2:06:20
7
1/1
OC1 Padllers
#
Category
Time
Position

    

16 x OC1's
Position

      

Within

       

Division
Kordulski, Bogdan
11
Masters 40+
Men
OC1
1:25:45
1
1/1
Lama, Sajan
28
Open
Men
OC1
1:30:57
2
1/5
Terbush, Bill
13
Golden Masters 60+
Men
OC1
1:32:17
3
1/4
Redos, John
14
Golden Masters 60+
Men
OC1
1:33:04
4
2/4
Beguin, Nicolas
24
Open
Men
OC1
1:33:56
5
2/5
Taylor, Ted
6
Senior Masters 50+
Men
OC1
1:34:18
6
1/3
Lee, David
19
Open
Men
OC1
1:37:09
7
3/5
Jackson, Sunny
10
Open
Women
OC1
1:37:10
8
1/3
Walls, Ken
23
Platinum Masters 70+
Men
OC1
1:38:46
9
1/1
Franklin, Mark
4
Senior Masters 50+
Men
OC1
1:42:06
10
2/3
Zwingraf, Matt
17
Open
Men
OC1
1:50:04
11
4/5
Crossland, Roger
7
Golden Masters 60+
Men
OC1
1:51:46
12
3/4
Reed, Tom
12
Senior Masters 50+
Men
OC1
1:55:23
13
3/3
Fitpatrick, Mark
26
Golden Masters 60+
Men
OC1
2:01:26
14
4/4
Richard, Chondrea
3
Open
Women
OC1
2:13:08
15
2/3
Darrow, Salem
9
Open
Women
OC1
2:31:13
16
3/3
 
Surf Ski

 

Augustak, Peter
27
Open
Men
Surf Ski
1:36:30
1
1/1
Hi Folks,
Quick update on the race this Saturday morning.  Hoping to start the race between 0845 and 0900 so please be there in good time. 
Below is a list of the paddlers I expect (some people haven't gone via PaddleGuru) but I know a couple more are contemplating the trip.  I don't think we will be doing a 'short course' as the only outrigger in it upgraded - have tried to get in touch with the sole SUP to no avail, yet.
Luau will be at the PLATE - I will have printed directions for you - It's 5 minutes away from the Club.
The weather looks very sensible - chance of rain depending on which forecast you follow.  But it looks like it might be a flat-course on the day - and probably the same course as last year.
Any questions please shout - number or email below.

---
Our Milford Championship race will be held on Saturday July 15th starting from Gulf Beach with long and short courses as follows:
Short Course ~ 3.5 to 4 Miles
OC1, OC2, Surfski, Double Surfski, SUP (no board class breakout for SUP division).
(Please note that the short course will not qualify for the ECORA Point Series)
Long Course ~ 9 Miles
OC1, OC2, Surfski, Double Surfski  
(No SUPs in the Long Course)
There will be divisions for men, women, and mixed, all split into appropriate age brackets (see registration page for details).
For those trying to accumulate their points, please remember that the official ECORA rules and regulations will govern your race (see above ECORA link for details)!
Included with your registration will be a post-race luau including food and beer (anything beyond what is provided will be separate, and the responsibility of the paddler).  If you would like to attend the luau, but are not racing, it will be $20 per person (please pre-register for this on the Registration Tab so we can have an accurate head count).
Parking - please park in the lot opposite the beach as this lot is not attended until about 0830 so is therefore free :)
See you in July.

Registration:                        7:00 AM - 8:00 AM
Safety & Briefing:                8:00 AM
Race Start:                          9:00 AM*
Awards                                When all racers back on the beach
Luau:                                  12:00 / 12:30 PM, depending on when awards are finished
* Short Course and Long Course will be launched at same time
Event Entries Click on an event to see who entered.
Results Select an event to view results.
Note: All live times are unadjusted and unofficial.
We will confirm the map & direction of the course based on the weather on the day.  Normally by the day before the race.

Directions to Gulf Beach can be found by mapping to this location: 
https://goo.gl/maps/dLuJhaE5uRt
Or: 550 Gulf Street; Milford, CT 06460