Milford Championship Race 2017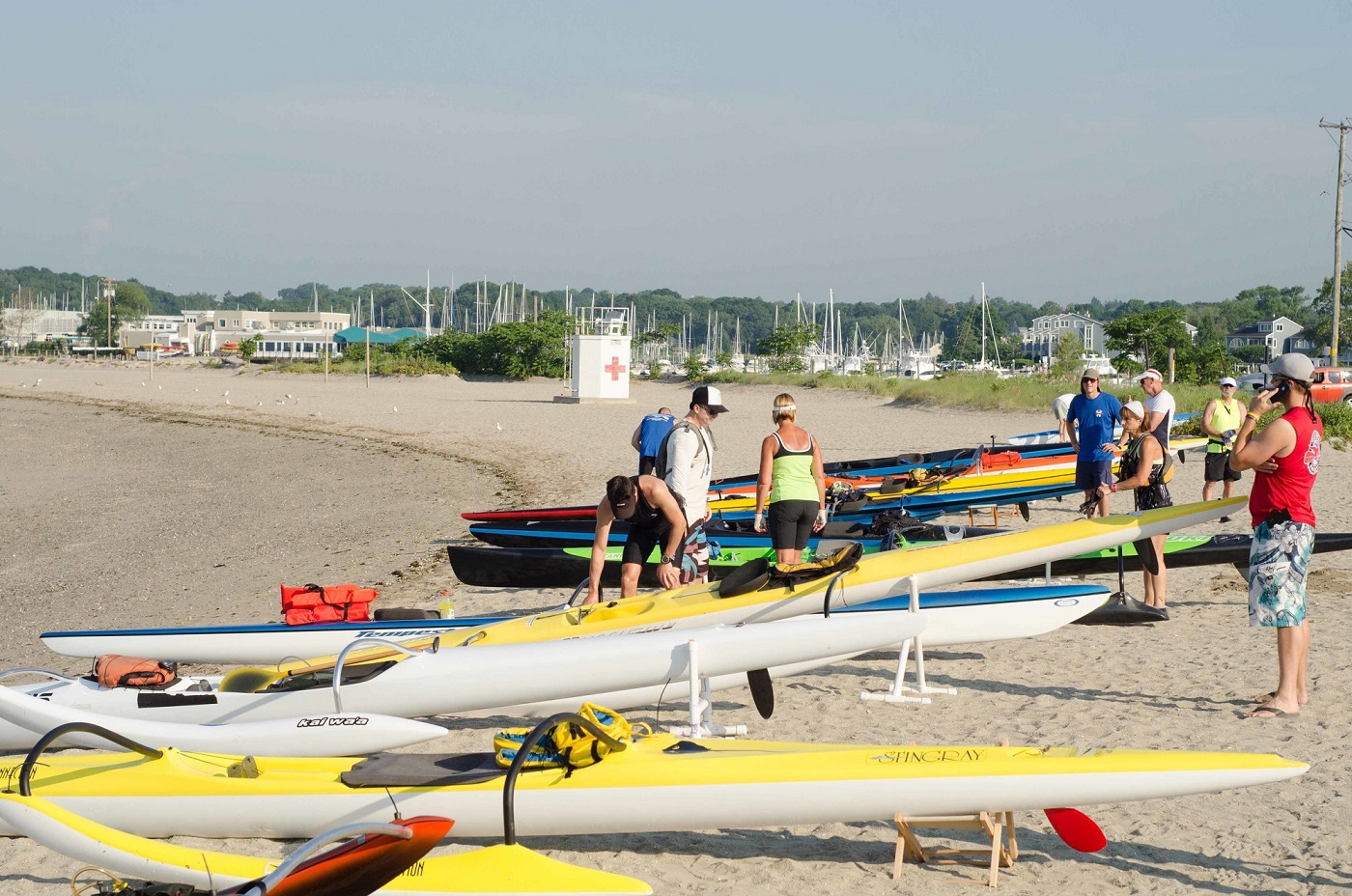 Aloha!
Our Milford Championship race will be held on Saturday July 15th starting from Gulf Beach with long and short courses as follows:
Short Course ~ 3.5 to 4 Miles
OC1, OC2, Surfski, Double Surfski, SUP (no board class breakout for SUP division).
(Please note that the short course will not qualify for the ECORA Point Series)
Long Course ~ 9 Miles
OC1, OC2, Surfski, Double Surfski  
(No SUPs in the Long Course)
There will be divisions for men, women, and mixed, all split into appropriate age brackets (see registration page for details).
For those trying to accumulate their points, please remember that the official ECORA rules and regulations will govern your race (see above ECORA link for details)!
Included with your registration will be a post-race luau including food and beer (anything beyond what is provided will be separate, and the responsibility of the paddler).  If you would like to attend the luau, but are not racing, it will be $20 per person (please pre-register for this on the Registration Tab so we can have an accurate head count).
Parking - please park in the lot opposite the beach as this lot is not attended until about 0830 so is therefore free :)
See you in July.

Registration:                        7:00 AM - 8:00 AM
Safety & Briefing:                8:00 AM
Race Start:                          9:00 AM*
Awards                                When all racers back on the beach
Luau:                                  12:00 / 12:30 PM, depending on when awards are finished
* Short Course and Long Course will be launched at same time
Event Entries Click on an event to see who entered.
Results Select an event to view results.
Note: All live times are unadjusted and unofficial.
We will confirm the map & direction of the course based on the weather on the day.  Normally by the day before the race.

Directions to Gulf Beach can be found by mapping to this location: 
https://goo.gl/maps/dLuJhaE5uRt
Or: 550 Gulf Street; Milford, CT 06460