Naples Island Swim and SUP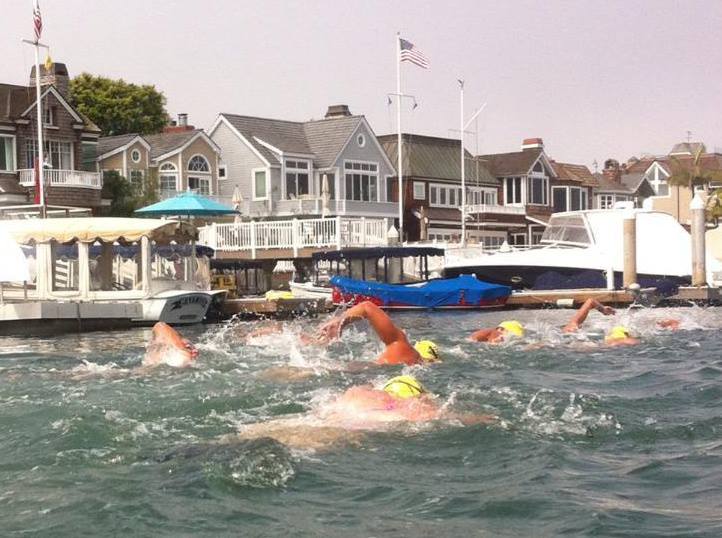 Swim and standup paddleboard races in Alamitos Bay and around Naples Island in Long Beach, CA. Races vary in length. 
The Naples Island Swim & SUP events consist of 9 swimming and SUP (stand up paddleboard) races of varying length. The races are a 3-Mile fun SUP loop around Naples Island, a 6-Mile elite SUP double loop around the island, a 1 mile swim through the canals of Naples Island, a 3-Mile swim around the island, a 1000-Meter swim buoy line loop, a 500-Meter swim buoy line point to point and a 200-Meter pier swim. In addition, ambitious racers can do either the 3-Mile Sup + the 3-Mile swim in combination, or the 1 Mile swim + the 1000M swim in combination (total time for the 2-race combination will determine placings). All races take place within the Los Alamitos Bay in Long Beach, CA. The water temperature can range from the mid to high 60s. All race starts and finishes occur between 2nd St. and Ocean Blvd off Bay Shore Ave. and 54th Pl.
Competitors in the SUP events and the 3-Mile swim must be at least 13 years old. Swimmers must be at least 11 years old to enter the 1-mile and 1000-Meter swims . The 500-Meter swim is limited to the 9-10 age group and the 200-Meter swim is limited to the 7-8 age group.

Registration for the swim races is open to all interested competitors with sufficient swimming ability. Current participation in competitive aquatic organizations such as US Masters Swimming, USA Swimming or USA Water Polo is preferred, but not required. In open water swimming there are no walls to grab and rest. Competitors should be certain of their capability to swim their desired race distance without stopping. Competitors may switch their entered distance at beach registration on race day for any reason.

Registration for the SUP events is limited to 12'6" length boards for women and 14' length boards for men in the main age group categories. There is an Unlimited Open class for both men and women with non-standard board lengths. In addition, prone paddleboarders can compete in the Prone Open class categories for men and women.
CHECK-IN:

Registration and check-in will open at 7:00 AM and close 15 min. before each event. Registration tables will be setup on the beach by the intersection of 54th Pl. and Bay Shore Ave.

START TIMES:

3 Mile and 6 Mile SUP: 8:00 AM
1 Mile Swim: 9:00 AM
3-Mile Swim: 9:20 AM
1000 Meter: 9:40 AM
500 Meter: 10:00 AM
200 Meter: 10:20 AM
This list is private.
Results Select an event to view results.
Note: All live times are unadjusted and unofficial.
COURSE INFORMATION
:
Water temperatures average in the mid-60's. Water quality reports can be view through 
Heal the Bay
. W
etsuits
 will be allowed in the swim races, but competitors who use wetsuits or any other flotation devices will not be eligible for awards. The race courses follow natural landmarkings, so there is minimal guidance during the events. Course maps will be posted during registration.

Parking will be available in the large public lots off of E. Ocean Blvd. Parking will not be available on Bayshore Ave. as it is closed to through traffic and parking from 9 AM to 5 PM during the busy summer months.
Public restrooms will be available at the corner of Bayshore Ave. and E. 2nd St after 8 AM. Restrooms will also be available near the registration tables at Bayshore Aquatic Playground Park.
TIME LIMIT:
The SUP races will have a 2 hour time limit. The 1 mile and 3 mile swim races will have a 2-1/2 hour time limit. Anyone still in the water after the limits will be picked up and returned to the finish area.

SAFETY:
Race planning is coordinated with the City of Long Beach Marine Safety Division to ensure safe coverage of the competition. Swim competitors are encouraged to wear brightly colored swim caps to enhance their visibility in the water for paddling escorts and lifeguards. Caps will be provided at event check-in and registration. Competitors are also encouraged to use their own paddlers. No kayaks or paddle boards will be provided by the race organizers, but rentals are available though Standup Rentals. Board or kayak rental may require demonstration of capability. Please make arrangements for rentals and safety checks prior to race day.
AWARDS:
Custom Naples Island Swim & SUP awards for 1st, 2nd, and 3rd place in all age groups and races according to gender. Swimmers wearing wetsuits will not be eligible for awards.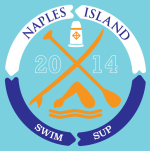 Where:
5437 E Ocean Blvd, Long Beach, CA 90803