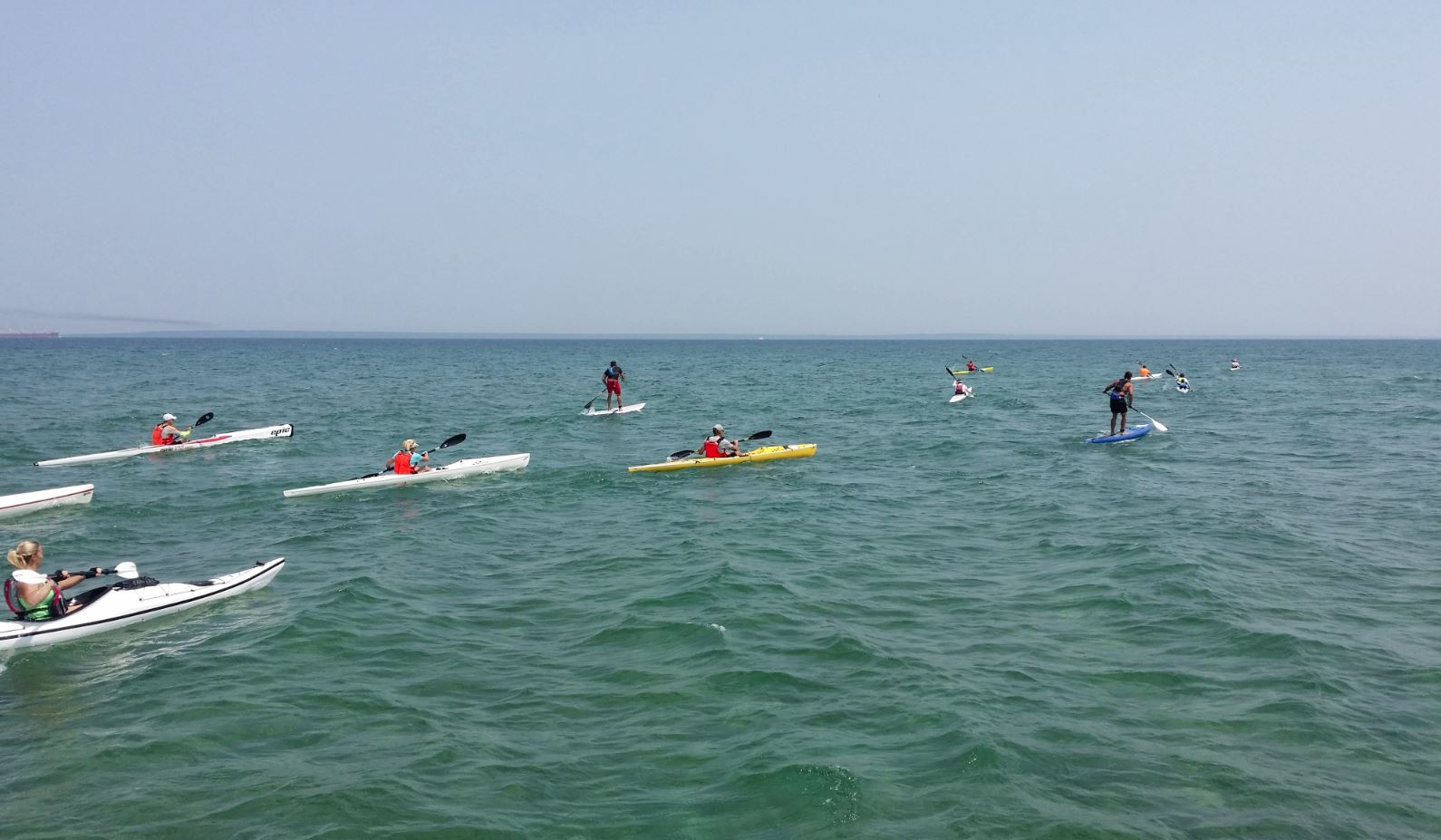 Join other surf ski, SUP and sea kayak for the 5th annual 13.5 mile Cheboygan Waterways Open Water Challenge, Saturday, July 8th, 2017. The open water race will take place in Lake Huron's Straits of Mackinaw. The Straits are known for great downwind conditions especially with prevailing Northwest winds.

Event Entries Click on an event to see who entered.
Results Select an event to view results.
Note: All live times are unadjusted and unofficial.
Long course – With prevailing N.W winds, the planned start of the race will be at the Mackinaw Mill Creek campground (9730 US Hwy 23, Mackinaw City, MI 49701). In order to help ensure a quality "downwind" event, if winds were to be out of the East on race day, an alternative start at a landing site South of Cheboygan would occur.
Additionally, if weather conditions in the Straits were to be deemed unsafe on race day, an alternative downstream inland waterways course may be considered. Racers should monitor the Cheboygan Chamber of Commerce website for instructions regarding possible course changes. Alternatively, racers could e-mail the race director at dpaull999@sbcglobal.net or phone 231-420-1148 for updates. Finally all racers are encouraged to include cell phone numbers and/or email contacts on their registration forms.