Paddle Races At The Pointe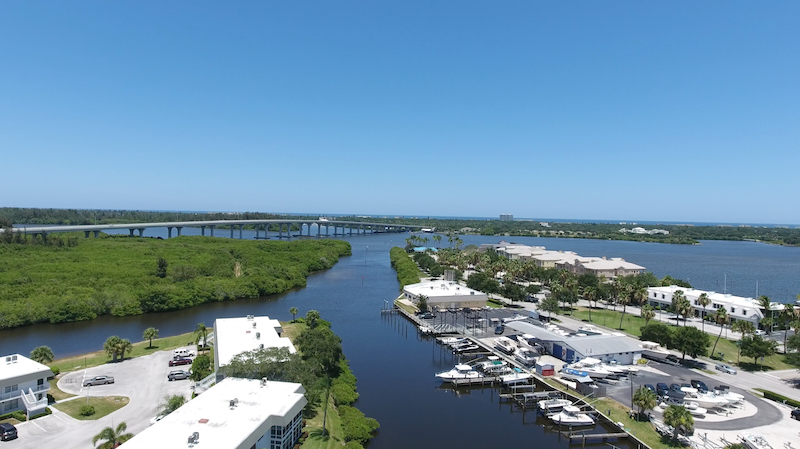 Join us for the 1st Annual Paddle Races At The Pointe. There will be a 6 mile, 3 mile and kid's race. All paddle crafts are welcome. Proceeds benefit The Pancreatic Cancer Action Network and Vero Beach Lifeguard Association. This is a great spectator event as you can watch your favorite racer start the race, then walk to the park at the pointe to see them paddle in the river.
Race Details.
Our race is intended to be fun for the advanced paddler as well as the beginner. All races begin in the water behind the shop and venture down the canal and into the Indian River Lagoon. The 6 mile Cove Race heads north for about 2 miles, then back to the shop paddling through mangrove islands, canal homes and the Vero Beach City Marina. The 3 mile Bridge Race course also begins in our canal, then south down the Indian River Lagoon towards the 17th St Bridge, around a marker and back to the shop to cross the finish line. The Kid's Race is a short race between two buoys in the protected canal behind our shop.
Racers are required to wear a pfd with whistle and a leash. Waist and vest style pfds must be worn as designed.  Racers will not be allowed to attach any pfd to their board in lieu of wearing them. Waist style pfd can be rented at the race for $5.
Race entry fee is $45 and increases to $55 the day of the race.
The intent of this event is to be a charitable, community building race.  With that in mind, we will not include age divisions in the different paddle craft classes unless attendance requires it.
The top 3 finishers in each class, with at least 5 participants, will be given awards.
Race check-in time is from 7 a.m. to 8 a.m. Racer's meeting at 8:30 will be mandatory for all participants. The Cove race begins at 9 a.m. and The Bridge race begins shortly after it. Lunch begins at 11:30. The awards and raffle will be immediately after lunch. 
Event Entries Click on an event to see who entered.
Results Select an event to view results.
Note: All live times are unadjusted and unofficial.
The Cove 6 mile course and The Bridge 3 Mile course have been posted on Sea Sup Go's Paddle Races @ the Pointe Event on Facebook.  Contact the shop if you have trouble viewing either course.
6 Mile
3 Mile
The hosting shop is Sea Sup Go and our address is 40 Royal Palm Pointe, Vero Beach, FL 32960. Phone is 772-217-8708