Paddle Second Chance 2018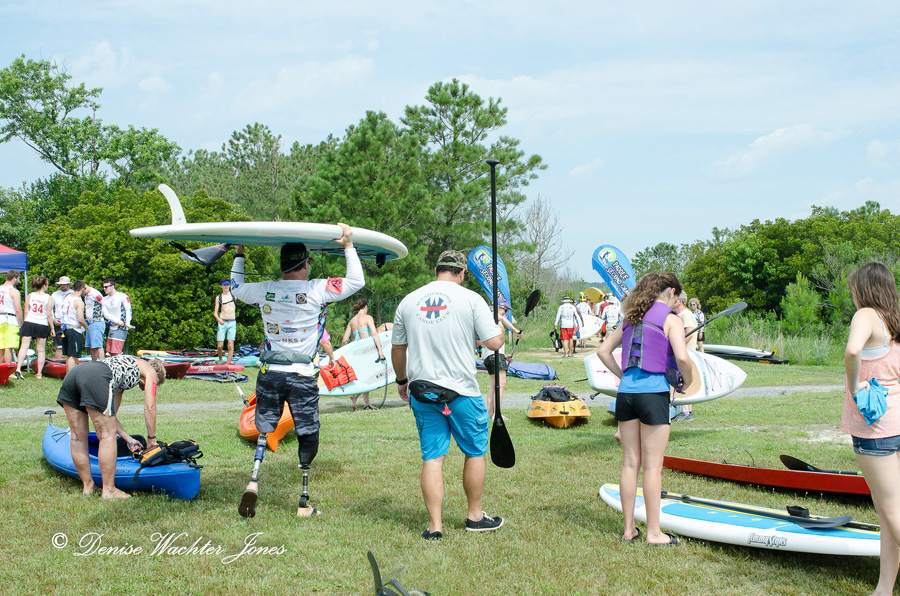 Welcome to Paddle Second Chance 2018:
Time to get onboard for another great Paddle Second Chance fun and fundraiser on Saturday, June 23rd, 2018 at Holt's Landing State Park.
We are officially open for early paddler registration. If you register now through May 31st your registration fee will be $60. June to race day registration will $ 70. This year we offering incentives to raise funds for our great cause Operation Second Chance which is dedicated to helping local Delmar Wounded Veteran Families. For registered paddlers raising over $ 250, your registration fee will be credited back to you. Any paddler raising over $250 will also be eligible for notable prize drawings at the event and our top paddler or group fundraiser will receive a special award and event recognition.       
So spread the word and get onboard its never to early to help the cause!
Race day for Paddle Second Chance 2018 will be Saturday, June 23rd at Holt's Landing State Park, Millville DE. In case of inclement weather or unsafe water conditions, the rain date will be Sunday, June 24th. This year paddle event will feature our Elite (5.0 miles), Open (2.5 miles), and Sprint (1.0 mile) SUP, Kayak and Surfski race events. The race venue will be open at 8:30 AM for check-in, packet picks up, numbering, and same day registration. The day will wrap up with an awards ceremony and community picnic for all those in attendance.

The race events will feature the following divisions and board classes:
Elite, 5.0 miles
SUP (14' and 12'6" boards)
Kayak (over 16') and Surfski
Kayak Recreational (under 16')
Over $5,000 in cash and gifts will be awarded to the top three performing athletes in each division and board class. Each division and board class must have at least five (5) registered participants to qualify for awards.  
Visit the official Paddle Second Chance website here.
Saturday, 6/23/18 at Holt's Landing State Park in Millville, DE

 

•          8:30 - 10:00 AM — Racer check-in and late registration

•          10:00 - 10:30 AM — Racer warm-up (self-lead)

•          10:30 - 10:45 AM — Opening remarks and race instruction

•          10:45 - 10:55 AM —Transition to start

            11:00 AM - 1:30 PM — MAIN RACE EVENTS — Race events will have a

             five-minute staggered start

11:00 AM - Elite start Kayak and Surfski

11:05 AM – Elite SUP
11:10 AM — Open start SUP and Recreational Kayaks
11:15 AM — Sprint start SUP 
•            2:00 - 4:30 PM — Award ceremony and community picnic
•            4:30 - 5:00PM — Clean-up and departure  
Event Entries Click on an event to see who entered.
Results Select an event to view results.
Note: All live times are unadjusted and unofficial.