Paddle Stars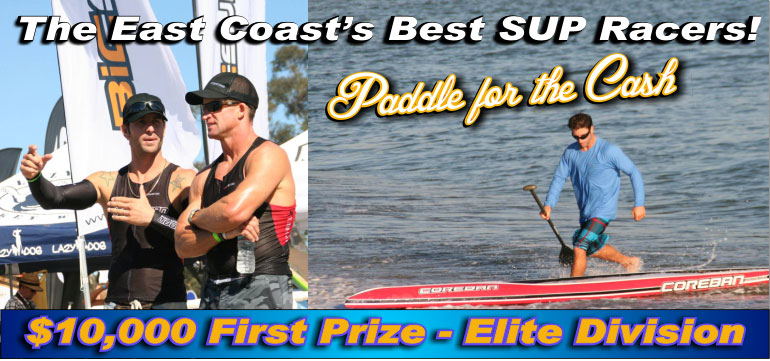 | | | | | | |
| --- | --- | --- | --- | --- | --- |
| Tri Paddle | | 1/2 Mile Race | 4 Mile Race | 7.5 Mile Race | Total Time |
| Rank | Athlete(s) | Time | | | |
| 1 | Danny Ching | 0:01:58.71 | 0:36:17.83 | 1:22:49.48 | 2:01:06.02 |
| 2 | Slater Trout | 0:02:04.91 | 0:37:57.74 | 1:25:58.92 | 2:06:01.57 |
| 3 | Garrett Fletcher | 0:02:13.71 | 0:38:06.11 | 1:26:03.71 | 2:06:23.53 |
| 4 | Billy Miller | 0:02:50.62 | 0:38:42.75 | 1:25:10.19 | 2:06:43.56 |
| 5 | Matt Arensman | 0:02:40.94 | 0:38:04.48 | 1:27:06.83 | 2:07:52.25 |
| 6 | Joseph Morel | 0:02:55.62 | 0:38:45.63 | 1:28:05.29 | 2:09:46.54 |
| 7 | Corey Taylor | 0:03:25.11 | 0:40:45.43 | 1:30:16.59 | 2:14:27.13 |
| 8 | Kieran Grant | 0:02:19.57 | 0:42:43.95 | 1:33:31.03 | 2:18:34.55 |
| 9 | Cristian Prado | 0:03:52.15 | 0:43:04.11 | 1:35:21.26 | 2:22:17.52 |
| 10 | Zach Rounsaville | 0:04:25.11 | 0:41:05.01 | 1:37:05.10 | 2:22:35.22 |
| | | | | | |
You can visit PaddleStar's homepage by clicking here.

Paddle Stars is a premier SUP event that has teamed up with the Halifax Rowing Association in Daytona Beach to form an exciting watersports festival!.  HRA's Summer Regatta is going into it's 18th year of hosting an awesome race-day and has seen their  number of competitors rise steadily over the years.  Last year, over 400 rowers competed and this year their numbers are expected to rise even more!

Paddle Stars will be attracting paddlers from all over the U.S. to row for a HUGE pile of cash!  $12,000 to be exact.  Racing in both the ocean and and the Halifax River from City Island in Daytona Beach, competitors chasing the $10,000. winner-take-all first prize Elite event will race in three very different races.  A grueling 7.5 Mile open ocean race,  a 4  mile technical race and a  1/2 mile Sprint Race.  The best combined time from the three races will win $10,000. cash!
Paddle Stars realizes that it takes a special athlete to compete in such an event and they wanted to have something for everyone.  So they are also having a 4 mile Rec Race in which the fastest men's time will win $1,000 cash and the fastest woman's time will win $1,000. cash.  There will be other great prizes and trophies in all categories.
Additionally, there will be a complete JSA youth calendar .    Paddle Stars has made the Juniors event fair and challenging by offering different age divisions:  10U, 12U, 14U and 17U.  There will be HUGE trophies and some incredible prizes for the kids.  One of the event sponsors Piranha Paddle Company has already donated Carbon Fiber Race Paddles for the Juniors.  And we're just getting started!  More great prizes by our sponsors will be given out!
"We want this to be a family event" says Tommy Ganz, JR, the Paddle Stars Race Coordinator.    "We're having a nice Meet & Greet" function Friday night before the race and we're having a Learn-to-Paddle session Sunday morning alongside the HRA's Learn-to-Row session that they do every year."  adds Ganz.  We want the families to come for the weekend, race and spend some quality time together.  That's what we're in this for."  Tommy says.
SATURDAY

July, 26:  CHECK IN/REGISTRATION –    OPEN 7 AM – CLOSED 8:00 AM    NO EXCEPTIONS!
July 26:
SUP Tri-Paddle begins.   9:AM  SHARP!

July, 26:
Elite 1/2 Mile Sprint (1st Leg of Tri-Paddle)  -    9:00 AM
July, 26:
Rec 1/2 Mile Sprint – 9:30 AM
July, 26:
Junior 1/4 Mile Sprint – 10:00 AM
July, 26:
Rec 4-mile Race  -     11:00 AM
July, 26:
Elite 4-mile Obstacle Course – (2nd Leg of Tri-Paddle)  -    1:00 PM
July, 26:
Special Olympics Races – 2:00 PM
July, 26:
Juniors 2-Mile Technical  -    2:30 PM
July, 26:
Raffles Give – Aways and Demos! 2:30-4:00 PM

SUNDAY


July, 27:
OPEN VESSEL 7.5 Mile Race – 8:55 AM SHARP!
July, 27:
Elite 7.5 Mile Race (Final Leg of Tri-Paddle) – 9 AM SHARP!
July, 27:
Rec 7.5 Mile Race – 9:05 AM (after Elite launch clears)
July, 27:
Raising Cane SUP & Skateboard Race – 10 AM (9:30 registration)
July, 27:
Open and Juniors Surf Sprints – 11 AM
July, 27:
Team Relay Race – 12 PM
July, 27:
CROWNING OF THE CHAMPION – 1 PM SHARP!
July, 27:
BOARD DEMOS – 2 PM- 4PM
Event Entries Click on an event to see who entered.
Results Select an event to view results.
Note: All live times are unadjusted and unofficial.
Updated Course Maps
Paddle Stars organizers are working right now finding you the best deals at some of the nation's top beach front resorts.  We will be post the deals shortly so you can get your rooms booked early!  Race all day and make it a great family weekend getaway!
We're going to make sure you have the time of your life!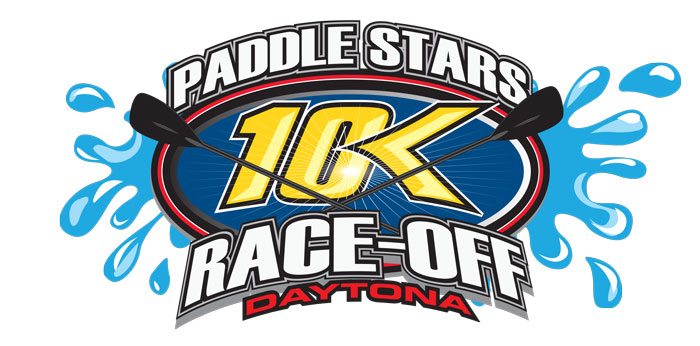 When:
Jul 26 to Jul 27, 2014