Place of the Gathering Paddlers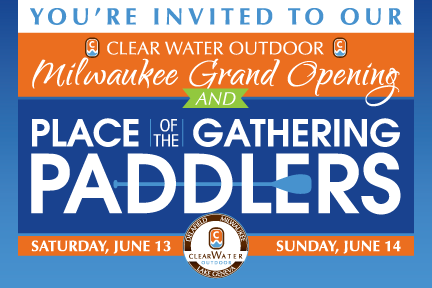 Lookout MKE, CWO is here!! Join us for a day long on the water event at Lakeshore State Park! Race check in at 8am.  Race start 9am (3.1 and 6.2 mile offerings, beach start)  Register for the race at www.paddleguru.com.  10am demo our expansive fleet of stand up paddleboards and kayaks.  Take in a group paddle tour with us!  Ultimate frisbee, food vendors, and more!  Meet the Clear Water Outdoor Adventure staff and learn more about our high quality product lines with the vendor reps.

3.1 and 6.2 mile race
$20.00 entry fee
8am check in
9am beach start - everyone races at the same time
10am demo 
2pm closing time
Event Entries Click on an event to see who entered.
Results Select an event to view results.
Note: All live times are unadjusted and unofficial.
There is no parking inside the park.
Board Drop off location is on E Erie St behind Marcus amphitheater.  Drop off and then go park on E Erie Street.
Parking is along Erie Street.