SUP Invitational-2017-Key West

EVERYONE IS INVITED!
Welcome Paddlers
to the 6th Annual SUP Invitational!
Join us for a 2-mile paddle board race and beach obstacle course to support Special Olympics Florida- Monroe County! 
You don't have to be a paddle pro to participate..........All levels welcome!
This amazing event is in its 6th year running and brings together paddlers of all abilities
NEW EVENT! 
   Atheltes Reception 
Friday Oct. 13- 4 pm-7:30 pm
Athletes reception at Lucy's retired Surfer Bar and Restaurant
Pick up event packets, register for events, meet our awesome Special Olympics atheltes. Taco Bar available, with drink specials
 Race Events at Smather's Beach, Key West
NEW EVENT- UNIFIED SUP Races! -- CANCLED
 #ChooseToInclude Relay! 
Sat. Oct. 14- If you are registered, your fee will be used for a donation fund for all atheltes and families who have lost their homes. We are coordinating volunteer crews instead of racing. Sign up at this link.
       Preferred Properties  Luau Dinner Dance- Location TBD 
Sat. Oct. 14 Check in and Packet Pick ups open at 4 pm at NY Pasta Garden in Duval Square 
             NEW!- 4:30 pm Opening Ceremonies with the traditional parade of athletes starting at La Te Da on Duval Street.

5:30-7:30 pm. Buffet Dinner and Dancing- $25.00 dinner ticket sponsors one Special Olympics Athlete
  Main Event- Open Race- Sunday Oct. 15 11:30 am- Smather's Beach
             2 mile paddle race into the Gulf of Mexico, with a beach run obstacle course
Your $35.00 early race registration fee will sponsor one Special Olympics Florida SUP athlete so they can have a FREE fun race weekend. Registration fee includes a specially designed event T-shirt 
  Do not want to race or cannot make the event??? 
Explore our donation options to help us make this event AWESOME for Special Olympics SUP athletes.  We appreciate your support at this time, all doantions and registrations will directly benefit atheltes in the Florida Keys who have been affected by Hurricane Irma!
Email ruthholland@specialolympicsmonroe for more info on tax deductible sponsorship donations for this event. 
Need a Board? Lazy Dog is renting boards at $10.00 each with all proceeds donated back to Special Olympics Florida Monroe County athletes! 
Contact them at 305-295-9898 to reserve your board!
Special Olympics Florida- Monroe County celebrates what athletes CAN do, not what society believes they can't do.  This event is a CELEBRATION for all! 
It is truly a moving experience to watch an athlete perform their best and meet their personal goal.  Special Olympics athletes remind us all what sharing, giving, and happiness is all about. The Special Olympics Athlete's Oath is one that we should all live by …

      "Let me win.  But if I cannot win,

      let me be brave in the attempt."
WHERE TO STAY
Need a place to stay? CALL ALL HOTELS to confirm reservations. All properties are open in Key West at this time!  
Our Event Hotel is the Best Western Key 

Ambassador--- this hotel books quickly! R

educed rates Thursday Oct. 12-Monday Oct. 16--

Call 305-296-3500 to reserve. Ask for Armida Averette 



The Gates Hotel - Room Blocks with reduced rates. Book at this link
24 North- Room Blocks with reduced rates. Book at this link 
We will have additional room blocks with reduced rates - keep checking back. 
Vacation Rentals are also available at Truman and Company Call directly and ask for Regan Butler 305-292-2244 ext. 104
Friday Oct. 13 - 4 pm-7:30 pm- Lucy's Retired Surfer Bar and Restaurant

Grinell Street, Key West
Pre Registration events, Meet the Athletes Reception, dancing! 
  Saturday October 14 , 2017 
The originally planned #ChooseToInclude Unified Relay Races have been cancelled. Instead of this event we are going to organize work crews for the hardest hit areas of the Keys:  MM10-MM30.  Limited transportation will be provided. Bring gloves, water, sunscreen, hat, bug spray and your muscles! If you have signed up and paid for the Relay Races already we will utilize those funds for a donation to our families in need. Sign Up for work crews. This is your opportunity to give back.
Special Olympics Coaches Meeting/Training – 3:00 to 4:00 p.m.  Mandatory for all coaches attending the Special Olympics races and open to all other Special Olympics coaches who wish to learn more. This will be a round table discussion and race overview with Sue Cooper, our race director.  Location TBD.
Luau Dinner and Dance – 4:00 to 7:00 p.m. – New York Pasta Garden Restaurant, 1075 Duval St., Key West, Fl, 33040.  Dancing in the Courtyard of Duval Square, with opening ceremony, parade of athletes down Duval Street.  Delegation check in at 4 pm at Duval Square, all Special Olympics athletes participating in Duval Street Parade will meet at La Te Da Garden, 1125 Duval St, Key West, FL 33040 at 4:00 pm. Free parking in lot at Duval Square on Virginia Street and at the Gato Building on Simonton Street. 
Sunday Oct. 15- Smather's Beach, Key West
Race Day! 
8:00 am- Traditional Special Olympics Opening Ceremony
8:00 am---Special Olympics Races begin - Level, 2,3 and 4
11:30 am- Open Fun Race! Level 1 Special Olympics atheltes included
Specially Designed event T-Shirt  and FREE Lunch if preregistered by Oct. 1, 2017
This race is designed for the general public to compete all while supporting our cause!
Note: this is an untimed, no board class race with a beach run 
obstacle
 course- first 10 women and first 10 men across the finish line will be awarded! 
Coaches are encouraged to race too!
All races are directed by Sue Cooper of 
Lazy Dog! 
FINISHER AWARDS FOR ALL who cross the Finish Line!
Special Olympics Ribbons awarded for all Special Olympics Races
First 10 Men, First 10 Women for Open Race awarded at the Podium
Special Olympics and General Public Awards Ceremonies will be held immediately  after each race. 
Volunteers for the event are needed! 
We love our volunteers and we know you love being on the water.....that is why we make sure that you will be able to volunteer AND race!   

Event Entries Click on an event to see who entered.
Results Select an event to view results.
Note: All live times are unadjusted and unofficial.
Maps coming soon! 
Special Olympics Florida Athlete Races will be held inside the swim zone of Higgs Beach with distances of .5 to 2 miles, with exact course to be determined closer to the event to accommodate conditions and ensure safety. All races will be a beach start and finish. 
General Public Race will be a 
2-Mile 
 Paddle/Beach Obstacle
 Course. 
All racers
 will be visible from beach. 
This is an UNTIMED fun race with finisher medals for all. 
All races are directed by Sue Cooper from Lazy Dog!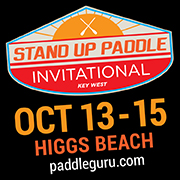 When:
Oct 13 to Oct 15, 2017
---