Sandy Point Paddlefest ***Date Changed to Oct 10th***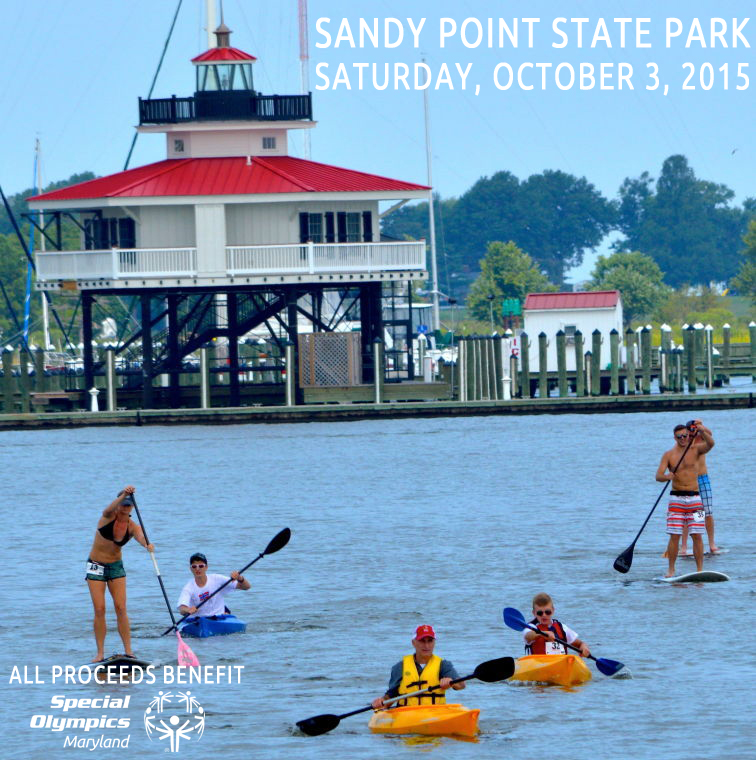 Click here to go to the Inaugural Sandy Point Paddlefest website
Join Special Olympics Maryland on the Chesapeake Bay on Saturday, October 10th, 2015 at picturesque Sandy Point State Park in Annapolis, Maryland for a fun-filled, family friendly day on the water.  We have races for all ability levels for both Stand Up Paddlers and Kayakers.  
Registration Fees
Technical Slalom "Elite" Course
$55 through August 1st (with coupon code 'earlybird')




$65 through October 9th




$75 Day-Of
Rec Course
$40 through August 1st (with coupon code 'earlybird')
$50 through October 9th
$60 Day-Of
We will also have Day of registration for a short and free kid's race that will take place in the protected portion of East Beach.  Kid's can use provided boards and paddles or use a board of their choosing 11'6" or less in length. 

We couldn't do this without the support of amazing sponsors.  Please consider a sponsorship to support an amazing cause.  Information about sponsorship can be found in the sponsor package here: Sponsorship Information
We have teamed up with some great shops for participants looking to rent stand-up boards or kayaks for this event.  All rentals will be brought to Sandy Point the day of the event, so no need to worry, just show up, get your board and join the fun.  
For Stand Up Paddle rentals, the Sandy Point Paddlefest preferred providers are:
For Kayak rentals, the Sandy Point Paddlefest preferred providers are:
The following schedule is subject to change depending on race-day conditions:
7-8:30 am - Registration/Check-in
8:50 am    - Welcome/Recreational Racer's Meeting
9:05 am    - Recreational Race Start
10:00 am  - Elite Racer's Meeting
10:15 am  - Elite Race Start
Noon         - Lunch
1:00 pm     - Kid's 2-lap Sprint Race (Day of Registration ONLY)

1:30 pm    - Awards/Acknowledgements/Closing Remarks
Event Entries Click on an event to see who entered.
Results Select an event to view results.
Note: All live times are unadjusted and unofficial.
There are two courses for this event: an Elite 5-mile slalom (in & out) course (4 laps) for SUP and a Recreational 2.5-mile (out & back) course (1 lap) for SUP and Kayaks.  The kid's race will feature a short sprint course within the protected area on East Beach with a short beach run.
Technical Course Map - 4 laps with beach run
Recreational Course around the Sandy Point Shoal Lighthouse and back
Sandy Point Shoal Lighthouse
Sandy Point is at the western terminus of the Bay Bridge, off U.S. Routes 50/301 at exit 32.  The event is located in the East Beach area.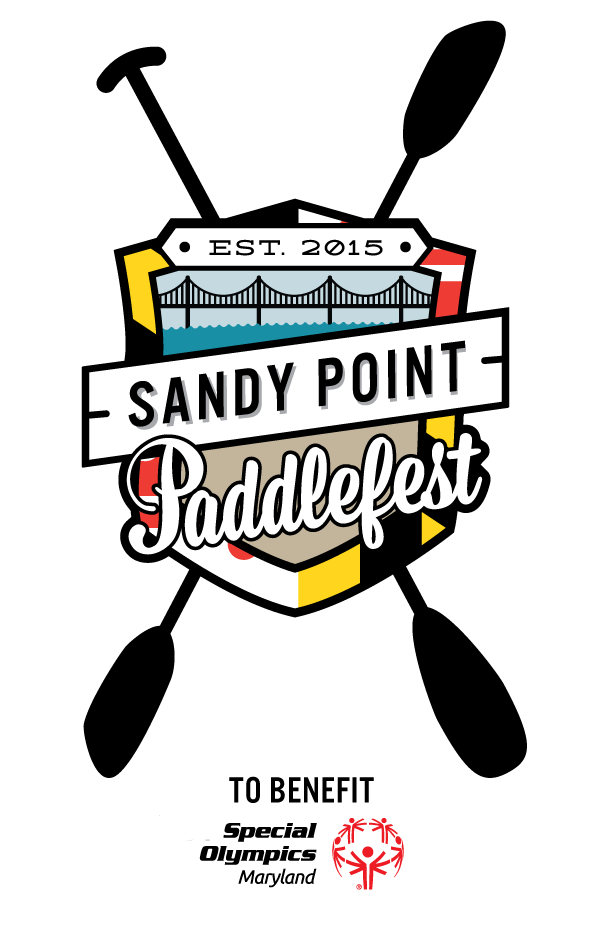 ---