Sarasota SUP Championships at Siesta Key Beach

SUP Sarasota
The Sarasota SUP Race Series is now a single race called the Sarasota SUP Championships and takes place on the world famous white sandy beaches of Siesta Key Beach. This years Battle of the Paddle format event shall have the 5K, 10K and Grom races taking place in the cool temps of the morning and the "SUP Rodeo" in the afternoon. Awards for all Distance events shall given during lunch so the day travelers can get back on the road and be home by dinner. The afternoon will center around competitive fun for all ages and ability levels: Team Sprint Races, Obstacle Courses, Live Music, Food, Cold Kona Brews, Board and SUP Equipment Demos, Over 40 Surf and SUP Vendors and the best Raffle prizes in the country. So, Race in morning....SUP Rodeo in the afternoon...a day on Siesta not to be missed!!
Race Divisions:

Elite Race
Men's and Women's 12.6, 14, Unlimited and Prone Divisions, Over 50 Divisions in Men's & Women's 12.6 and 14's, Boys and Girls Junior 12'6 Division. 
10 K - $75.00  
Open Race
Men's, Women's and Junior Race and Stock Surf SUP Divisions, 12.6 , 14 Race boards and Stock Surf SUP 12.5 feet and under, Over 50 Divisions in Men's and Women's Stock Surf SUP, 12.6 and 14 race boards. 
5 K  - $45.00 
Half Mile Grom Race
Juniors 12 and Under - Boys and Girls Race Divisions`
1 K - $25.00
Coed Team Relay Sprint Races
Following Lunch and the Awards Ceremony....Free to all Elite and Open Racers - Beach to Buoy and Back 100 yard dash - Must use same board, first team to back on beach advances.
Teams must consist of one Male and one Female. There will be two Divisions, 12'6 Race Board and Stock Surf SUP (under 12 feet).
Elimination rounds to follow Distance Races - Sign ups open until start of first heat - if you don't have a partner, we'll find you one.

Be Adventurous, sign up for this fun race, you'll love it!
*Awards given to top three finishers in each division. 3 racers must enter into a division for awards to be given. 
Water Safety:
Safety watercraft shall be on the course during all races. The standard distress signal of raising the paddle in the air for assistance or waving the paddle in the air for an emergency is in effect. To compete in the Race, each board must have the following:
- Personal Flotation Device
- Noise making device (whistle)
- Leash (optional)
Rule number one...be safe and look out for each other...we are all out to have fun!! 
"Kids Paddle":
We, as members of the SUP Community would like to share the experience of bonding with our natural surroundings out on the water with our local special needs children. Waterman give back...and we are asking for racers who wish to stick around after the awards ceremony to pair with a local child and show them what it is to be up and out on the water. To see, if only for a brief time, why we are so hooked on this sport! I think they will enjoy it as much as we do!!
Awards, Prizes, Goodies:
The top 3 finishers in each division shall receive an Award. All entries shall receive a swag bag full of goodies, samples and freebies from local restaurants, bars and retail stores. The first 200 Racers to check in on site shall receive a Sarasota SUP Race Series T-Shirt. All racers will be given a ticket for a free lunch in designated lunch tents. Hats, T-shirts, Coozies, Red Bull and Kona samples shall be available for Racers, Family and Friends joining in on the days festivities. All are welcome to either leave early or spend the day and demo SUP boards, lend a helping hand to local children to experience SUP, listen to some tunes, have a cold Kona, grab a LazyBunz Water Lounger and go cool off in the water or enjoy our sandy beach!!! 
Race Day Itinerary: 
7:30 - 9:00 am Racer Check In -  All Divisions - Marked "Check In" Tent on Beach

9:00 am - Racer Meeting - In Front of Main Stage - Open and Elite Divisions
9:30 am - Start of Elite and Open Races - Beach Start - Sent off in 2 minute intervals - Male and Female Divisions shall have separate starts if the Division has over 40 participants. Starting order is as follows:
- Elite Unlimited and 14's Divisions  
- Elite 12'6 Divisions
- Open 14's Divisions
- Open 12'6 Divisions
- Open Stock Surf SUP Divisions
The object of this staggered start sequence is safety and providing the fairest start possible for all racers. The timing of each division shall reflect each divisions start times automatically. 
11:00 am - Start of From Race  & Cornhole Tournament
12:00 - Lunch available on Beach in Lunch Tent- Your Racer Bib is your ticket. Lunch tickets may be purchased for spectators and family.
 -  Awards to Start while Racers are seated and enjoying lunch. We shall call all race division winners up on stage and then give a round of applause at the conclusion of the Awards (Tentatively 12:30)  - Great Group Photo Op.
1:00 Start of Team Relay Races and Ben Hammond to Play on Main Stage
1:00 - 3:00 pm - Team Relays, Board Demos, Completion of Kona Corn Hole Tournament....Music...Hangin on the Beach Relaxin with old and new friends... 
3:00 - Awards for Grom Race and Team Relay Races - Raffles - Closing Ceremony 
Event Entries Click on an event to see who entered.
Results Select an event to view results.
Note: All live times are unadjusted and unofficial.
Directions:
From I-75 - Head West on FL-72/Clark Road approximately 5 miles passing US 41 until you dead end into Midnight Pass Road. Take a right on Midnight Pass Road and head 1.3 miles, it will turn into Beach Road. Continue onto Beach road and after 0.3 miles, Siesta Key Public Beach shall be on your left.
Hotel Accommodations:
Sarasota SUP Race Series is proud to partner with HBC Event Services, a travel/booking agency with a nationwide reputation for excellence in managing travel for sports events.  HBC Event Services provides an easy way for you to book your hotel rooms with our partnered hotels at the best rates.  These rates are always the same, if not lower than, their best available rate and usually includes breakfast in the rate.  HBC Event Services guarantees that if the event is cancelled due to weather, you will not be charged for any cancellation penalties that you may otherwise have been subject to if you made your reservation elsewhere.  This guarantee does not include hotel reservations made after the hotel cut off dates.   
Please call HBC Event Travel Services at 
(505) 346-0522
 if you have any questions and/or have any special hotel requests.
Unloading and Loading of SUP Boards/Vendor Equipment:
Enter into the main gate of the Siesta Key Beach Public parking lot, the bathrooms and main concession pavilion would be directly in front of you. Turn left and head to the southern most portion of the parking lot. In the southwestern most corner part of this lot, there is a service road that runs west towards the beach. You may take this service road as far as the grassy tree area to unload your boards, tents and gear. The County Staff will have a few small utility vehicles to help move heavy equipment to the race site if need be. Check in tents and race staging area shall be a short walk towards the water.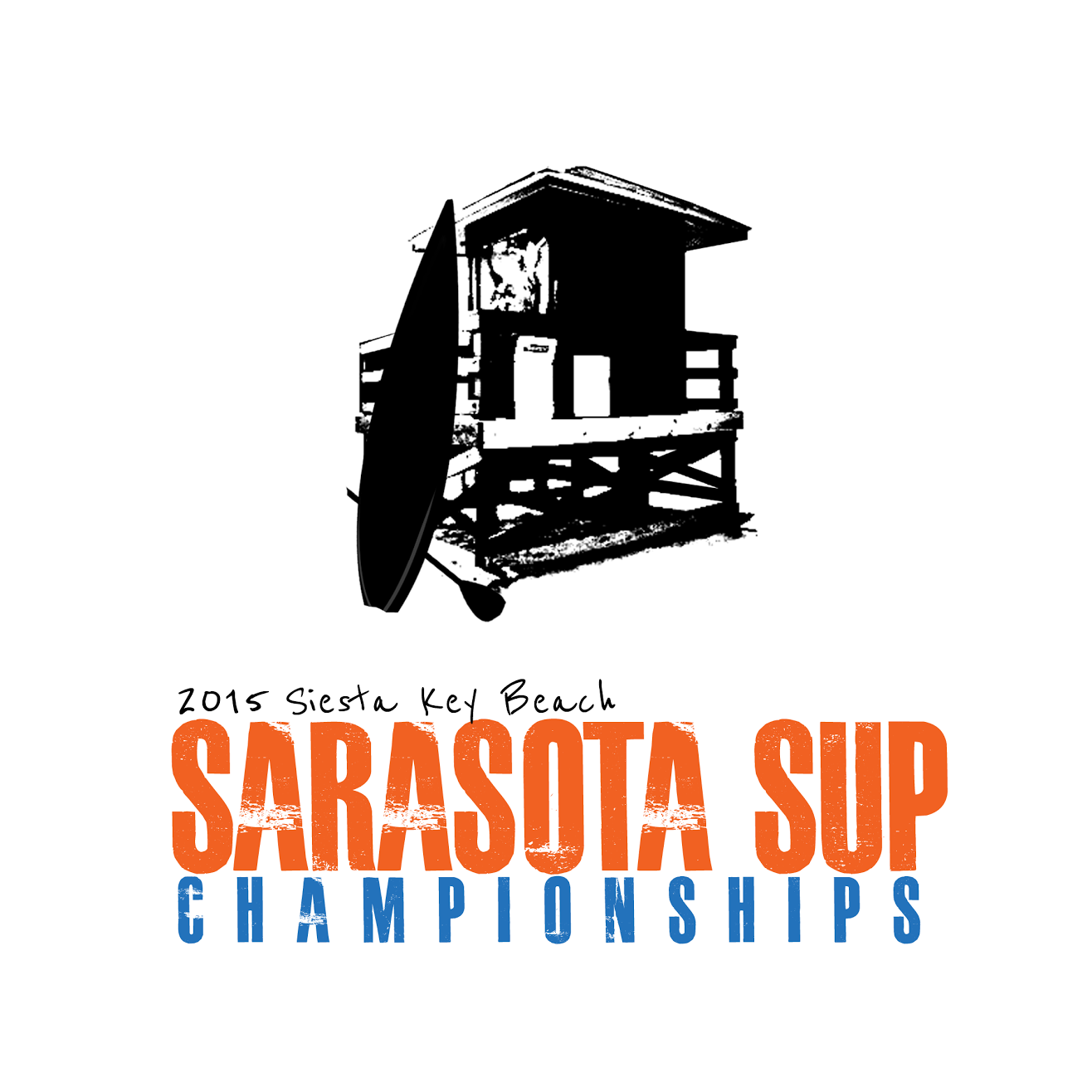 Where:
Siesta Key Beach, Sarasota, FL