Results Are In!
Click here for Division Champions
Race flyer available here.
The Silver Blade Regatta is for kayaks, canoes, surfskis and stand up racing-- all on a sprint style regatta course. Silver Blade trophies and awards for top canoe, kayak, surfski and SUP paddlers!
1000m, 500m, 200m and 2000m races plus 200m relays. Utilizing all types of paddle craft. You must be on the same craft in the 200m and 2000m to win. Need minimum of 3 entries to make a division.
On Saturday, April 6th, 2013 at the USA Olympic Training Center boathouse in Chula Vista, CA.
Check out the Silver Blade Regatta Facebook Page and the San Diego Canoe Kayak Team Facebook Page!
IMPORTANT INFO FOR RACERS:
Bring a boat/board bag or racks to put your board on in the equipment area or you can place your boat/board on the grass. You will be given your heats and lane assignments following Registration.
Please view the Silver Blade Regatta as a type of a National Team Trials in your sport. Consequently you should not be late for your race as the starter will not wait if you are not on the start line, in the correct lane and at the correct time.
We will be providing numbers and number holders for you to attach to your craft. You will need a number on your craft that corresponds to the lane that you are assigned. We will be holding a Pre-Race meeting at 9am on Saturday where you will be given last minute race instructions and then races will start promptly at 1000am.
Questions? Call (858) 273 0063 or email info@kayakfast.com
DRAFT.. Actual Schedule will be posted following entry deadline.. 9:00am Check in 9:30am 2000m, 1000m and 500m Heats and Finals 12:30pm 200m Heats and Finals 3:00pm Awards
Event Entries Click on an event to see who entered.
Results Select an event to view results.
Note: All live times are unadjusted and unofficial.
Location: USA Olympic Training Center Boathouse Wueste Rd. Chula Vista, Ca.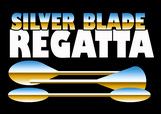 ---