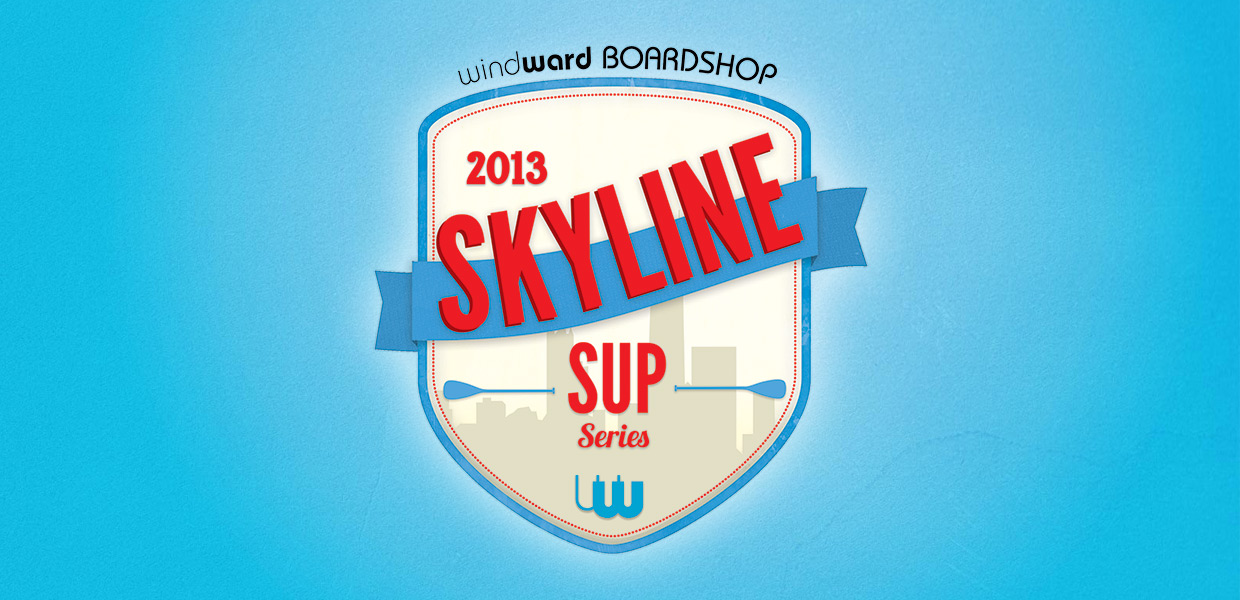 Chicago's Only WPA Stand Up Paddle Board Race & Free SUP Clinic Day
Sunday, July 21st 11am-7pm
at North Ave Beach, Chicago
http://www.skylinesup.com

The Races:
Chicago's only WPA sanctioned race and free SUP clinic day.  Join us for 3 SUP races, 5 free SUP clinics, vendor demos, and beach party fun.  The skyline SUP series: Experience the most scenic view of Chicago on a paddle board.

Race 1: Recreational Class
Distance: 3 Mile
Time: 12:15 pm launch - 1:45 pm last finish
Craft: non-displacement hull under 12'6"
Purse: $1000 total prize money
Entry: $50 pre 7-18 - $65 post 7-18
The perfect race to get into SUP racing. This 3-mile race starts at the beach, circles around for 3 laps then ends back at the beach with a running finish. Open to all skill levels and requires a SUP under 12'6" without displacement hull.

Race 2: WPA Elite Class
Distance: 6 Mile
Time: 2:15 pm launch - 4 pm last finish
Craft: 12'6" and 14'0"
Purse: $2000 total prize money
Entry: $50 pre 7-18 - $65 post 7-18
In this challenging test of speed and endurance, racers will navigate 6 miles in 6 laps around the 1 mile course. This race will qualify for WPA regional points for the Great Lakes region. Advanced paddlers only. Three race classes: 12'6", 14' and unlimited SUPs.

Race 3: Team Relay Challenge
Distance: 1.5 Mile
Time: 4:15 pm launch - 5:30 pm last finish
Craft: 12'6" and under
Entry: $30 pre 7-18 - $45 post 7-18
Teams of three take to the water in this 1.5 mile team relay. Racers will start from land, complete a half mile lap around the triangle course, then relay back and repeat. Three team members battle to the finish in 1.5 miles total. Entry is per team of three.

Clinics:
In addition to the races, a series of free clinics will be taking place. You'll find a wide range of knowledge sharing sessions for all rider types from beginner sessions to advanced race technique sessions. Space is limited so be sure to reserve your spot early to participate.

SUP Race Techniques
45 mins -- 11am
Starboard SUP racer, Matt Lennert, will guide you in this challenging clinic to become a SUP racing pro in no time. This SUP race technique class will cover intermediate to advanced turning, paddle and endurance techniques. Sign up to learn techniques, then race in the 12:15pm Recreational race!

Intro to SUP
45 mins -- 12pm
The team at Kayak Chicago covers everything you need to get started with Stand Up Paddle boarding. This beginner class includes an overview on the gear you'll need, finding the correct size board and paddle and getting out on the water. Board, leash and PFD will be provided for all participants.

Intro SUP Pilates
45 mins -- 1pm
Stay limber and fit like never before by practicing pilates on open water. This entry level course with Chicago SUP instructor, Eme Cole, will introduce you to basic pilates and how you can take your exercise outside on to the open water. Board, leash and PFD will be provided for all participants.

SUP Fitness
45 mins -- 2pm
Get in shape out on the water. In this class, Chicago SUP will show you how to stay fit and have fun on a paddle board. Come ready for a fitness challenge for this one. The entry level class is open to all participants.  Board, leash and PFD will be provided for all participants.

Intro SUP Yoga
45 mins -- 3pm
The paddle board makes for a perfect yoga mat, it's wide, stable and challenging – yet suitable for all levels. Try out our intro to SUP Yoga with certified yoga instructor, Mary Lou Cerami and find a unique and fun way to get in shape. Beginners welcome.

The Charity:
All proceeds of the 2013 Skyline SUP Series will go to benefit the Alliance for the Great Lakes. The Alliance is a Chicago based charity that strives to keep our lakes clean. Since 1970, their mission is to conserve and restore the world's largest freshwater resource using policy, education and local efforts, ensuring a healthy Great Lakes and clean water for generations of people and wildlife.
The Alliance for the Great Lakes is the oldest independent Great Lakes organization in North America. They have received Charity Navigator's highest rating of four stars for sound fiscal management and commitment to accountability and transparency. Join us in giving back to a great foundation that helps support our sport with their action.
A day of stand up paddle races, clinics and beach party fun.
07.21.2013 11am-9pm @ North Ave Beach
11am to 12pm............
Race Registration and Staging 
11am to 11:45am
........
Clinic 1: Race Techniques 
12pm to 1pm..............
Clinic 2: Intro to SUP 
12:15pm to 1:45pm.....
Race 1: 3 Mile Recreational Class 
1pm to 2pm................
Clinic 3: SUP Pilates 
2pm to 3pm................
Clinic 4: SUP Fitness 
2:15pm to 4:00pm.......
Race 2: 6 Mile Elite Class 
3pm to 4pm
................
Clinic 5: SUP Yoga 
4:15pm to 6pm...........
Race 3: Team Challenge 
6pm to 7pm................
Winners Circle Celebrations 
This list is private.
Results Select an event to view results.
Note: All live times are unadjusted and unofficial.
The event will take place at North Avenue Beach in Chicago, IL. The beach is located in Lincoln Park at 1600 N. Lake Shore Drive (North Ave. & Lake Michigan). Main parking is available in the North Ave Beach lot just east of Lake Shore Drive.
You can find parking rates at the City of Chicago's website. Alternate parking is available in a lot at Stockholm and La Salle Drive, west of the softball fields just west of Lake Shore Drive.