Soundsurfer Watermans Challenge 2017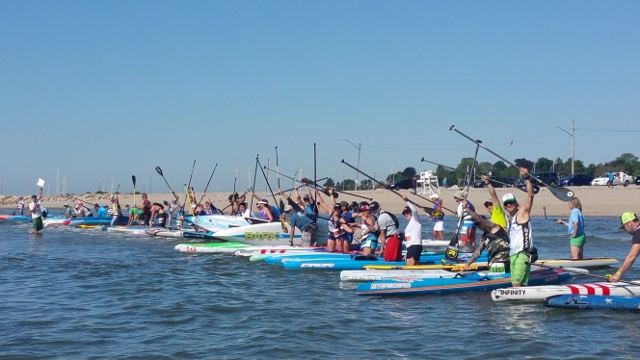 6MI Elite race:
SUPs, Surfskis, OCs and kayaks




1st-10th place SUP finishers (Men/Women 14' & under and women 12'6" and under)  will compete in the technical race for overall awards 




1st-3rd with trophies and money prizes of $300-1st, $200-2nd and $100-3rd for overall Elite both M/F




3 MI Open race (13 yrs and up)

3 MI Recreational race (9 yrs and up) 

1 MI  Kids race- (ages 7-12)

Great music and food
The Soundsurfer Waterman's Challenge is a charity event in support of:
Juvenile Diabetes Research Foundation
Harborwatch/Earthplace  taking care of our natural waterways
We will take registrations the morning of the race.
7:30 A.M. Registration opens
8:45 A.M  Elite race meeting
9:00 A.M. Elite race start for Surfskis, OCs and kayaks
9:15 A.M. Elite race start for SUPs

9:30 A.M. Open, rec/fun race meeting
9:40 A.M. Open race start
11:00 A.M. Kids 12U race meeting
11:15 A.M Kids 12U race start
12:00 P.M. Technical  (short course) races start
Event Entries Click on an event to see who entered.
Results Select an event to view results.
Note: All live times are unadjusted and unofficial.
PLEASE VISIT  www.soundsurfer.org  to view the course
Seaside Park, Bridgeport CT