Stand Up 4 SEALS

The StandUp4SEALs Stand Up Paddle (SUP) Ocean Challenge features a triangular course (see course map) that will challenge competitors' technical, athletic and surfing skills.
RACE: The StandUP4SEALs Ocean Challenge draws paddlers from all over the East Coast who brave the ocean waters off Ocean City, New Jersey to Stand Up and Step Out for those brave men and women of our countries military who have stood up for us.
Since September 11th, 2001 over 6,650 have paid the ultimate sacrifice, including 81 Naval Special Warfare community members. Each one of these men and women is someone's child, many of them are brothers or sisters, even more are parents, and all of them are heroes. Compete on behalf of the families that are left behind, to honor the fallen, and prove that no one will be forgotten.
All the money raised goes to One Team One Fight, a partnership between the Navy SEAL Foundation and the Travis Manion Foundation. Get in the fight today and sign up!
COURSE: This course is awesome and very challenging both in the ocean and on land. It has been designed to test competitor's technical and surfing skills as well as their CrossFit endurance capabilities. The overall distance of the ocean course is 4 miles and what makes this super unique is the sand portion of the course where each competitor must beach their board in between laps and run through the sand portion known as 'The Sand Pit'. See our Race Map for details.
DIVISION & AGE GROUP(s):
·         INDIVIDUAL
o   SUP Race 14ft
§  Men and Women Divisions: 18-49 and 50+
§  Boy and Girl Divisions: Under 17
o   SUP Race 12'6ft
§  Men and Women Divisions: 18-49 and 50+
§  Boy and Girl Divisions: Under 17
o   SUP Surf Under 12'2
§  Men and Women Divisions: 18-49 and 50+
§  Boy and Girl Divisions: Under 17
·         RELAY (4 Person Teams with one board, can be of any age or gender combination)
o   SUP Race 14ft
o   SUP Race 12'6ft
o   SUP Surf Under 12'2
WPA: Rules
Paddlers must follow the Beachmaster/starter's instructions. Final start instructions for the SUP Ocean Challenge will be communicated formally ten minutes prior to the race start time. The Beachmaster shall be responsible for officiating the event start and finish.

Beachmaster is the head official for all StandUp4SEALs racing events and has the final say in disqualification rulings, finishes and race protest filings.

The first heat of the SUP Ocean Challenge will begin with the 8am designated start that begins all events.

The course is around all buoys as directed by the Beachmaster/starter. At no time during the race may a competitor impede another competitor. Unsportsmanlike conduct/actions will result in disqualification. Any competitor failing to round all buoys will be disqualified from the race. Working as a team is what this event is all about.

After rounding the last buoy, paddlers will finish in an upright standing position before running through the exchange area to the finish line. The boards and paddle are to be left on the shore. Each team's fourth and final paddler must cross the finish line area to receive a finish time and placing. Any shifting or hassling for position in the funnel will result in disqualification. Competitors must not leave the finish area until their place, team name and number, has been recorded by the scorer.

It is recommended that for the relay events only one board be chosen & utilized by competitors.

All safety regulations must be followed including but not limited to wearing a leash and Coast Guard approved Personal Flotation Device.
PRIZES & AWARD(s):
• Medals to first, second & third finishing individuals in each age category and to the first place team in each board category.
• Everyone gets a T-Shirt for participating and is encouraged to wear it to support the patriotic theme.
DONATE: To Donate or start a fundraising campaign please follow the link below. Donations as small as $5 will go towards tragedy assistance, educational programs and legacy activities: 
SPONSORS: Sponsorship opportunities are available for individuals, organizations and businesses to show their support for the families of our fallen heroes. Sponsorship is tax deductible and more information can be found at http://www.standup4seals.com/sponsor/

REFUNDS(s): No refunds will be given for this event if canceled. All funds will be donated to One Team One Fight in support our nation's military families.
Event Logistics can be found via the link below:
http://www.standup4seals.com/event-logistics/

Important items to note:
Race bag distribution will take place on Friday from 2pm-10pm, and on Saturday from 6:30am to 7:30 am for the 8 am race start time. This is a great time to bid on our amazing auction items that will be given away during the awards ceremony.
Please try to register ahead of time to ease the check in process Saturday morning.
Board drop off and pick up will be at 8th street, where our trusted and loyal volunteers will guard all items, traffic will be directed by the OCPD, please follow their lead. Once you have parked, pick up your board from 8th street and head to the SUP start on the beach (two American flags)  - where another volunteer will guard items.  Then head to the Music Pier to check in/register. The Music Pier is located to the right of 8th st, on the boardwalk at Moorlyn Terrace.  (Large Tan building)
At check in you will receive a bib and a timing chip. Make sure they are on and ready by 7:45am.
If you have any issues with needing screws, channel plates, fcs keys, etc.. visit the OC Paddleboard tent, they can assist you.

Pre-Race Meeting at 7:45
Race Start 8 am
Again - registering ahead of time will help this transition go smoothly!

Look forward to seeing you on the water to honor our nation's greatest heroes!


Event Entries Click on an event to see who entered.
Results Select an event to view results.
Note: All live times are unadjusted and unofficial.
The event will be held and staged at the Ocean City Music Pier. More information can be found via the link below:
http://www.ocnj.us/Music-Pier/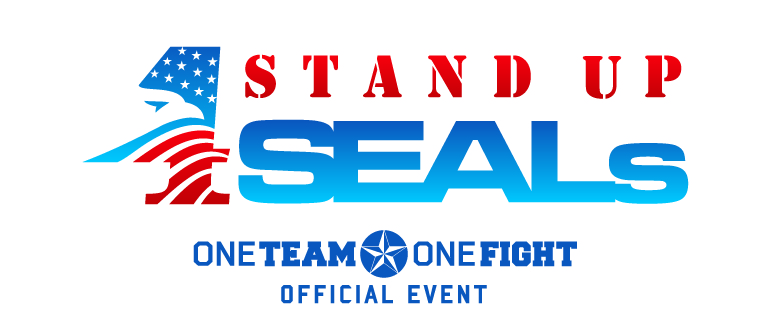 Where:
Ocean City Music Pier, Moorlyn Terrace, Ocean City, New Jersey