Surf to Sound 2015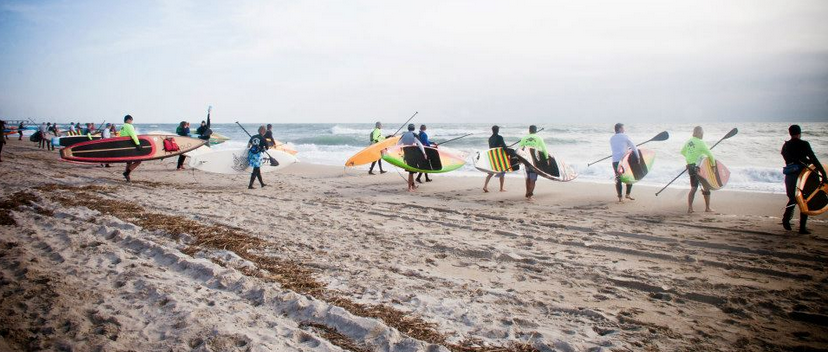 Title Sponsor:
Event Venue Link for Reservations:
Dates:

 Friday, November 6 to Sunday, November 8, 2015
Venue: 
Blockade Runner Beach Resort
The Surf to Sound race is actually an entire weekend of fun for the whole family at the Blockade Runner in Wrightsville Beach. The race is presented by the Wrightsville Beach Paddle Club, organizers of the Carolina Cup. 

Races
Surf to Sound Challenge (Advanced | 6.5 miles) Saturday
Advanced paddlers will perform a surf start, brave the open Atlantic Ocean, battle through Masonboro Inlet straits, navigate the channel currents behind Masonboro Island, before finishing the race sound side on Wrightsville Beach. 
Harbor Island Outer Loop (Intermediate | 4 miles) Saturday
This scenic and exciting flatwater race will circumnavigate Harbor Island, taking in Mott's Channel, the Intracoastal Waterway, Lee's Cut and finally, Banks Channel to the finish line! (Direction dependent on weather)

Blockade Runner Flatwater Championship (Advanced | 9 miles) Sunday
A flat water race to challenge the endurance of paddlers who have been training all summer. Paddlers will experience inlet currents, the Intracoastal Waterway, and the scenic Harbor Island loop. 
Kid's Race
Saturday, 11:30
Registration fee includes t-shirt
Paddle Surf Expression session after Saturday's race
Divisions and Classes
Cash prizes will be paid to the top 3 to complete the Surf to Sound Challenge and Blockade Runner Challenge in Men's 14; and Women's 12'6. 
Other prizes will be awarded in each division.

There will be an "Under 17" division in all three paddle races. 
Clinics
April Zilg
Paddle Technique and Strategy: Tips, Tricks and Strategies.
Date: Friday November 6 

 1-3pm
This 2-hour clinic will take one hour to cover proper technique and the biomechanics of paddling and then one hour to cover strategy specific to the Surf to Sound race course.
We will cover:
- Proper body position and which muscle groups should be engaged for each phase of the paddle stroke to increase efficiency and avoid injury.
- Technique to get the most out of each stroke in various conditions: flatwater, ocean, head wind, side wind and downwind.
- Technique and strategy for environmental conditions ( wind, tide and swell)
- Surf to Sound strategy: what to expect for each leg of the course, including getting out through the surf and paddling in he ocean.
Larry Cain Advanced Paddle Technique Clinic 
Friday, November 6, Blockade Runner

10-4
Description: 
This all-day session includes water and classroom time, personal critique and analysis. There are only 8 spots available. There is a lot of interest, so if you want in, register ASAP!
—Paddle stroke theory – dryland session featuring full explanation of theory behind effective paddling, including video of top Olympic paddlers and SUP racers
—Aerial Video of clinic participants
—Review of video of clinic participants – group session in which everyone's video is analyzed Larry
—Water session in which Larry works with participants one on one and in our small group
- Use of advanced GPS technology to acquire a "stroke profile" for each participant.
—Addressing issues raised in video one on one with each individual
—Useful technique drills and exercises in small group session
—Question and answer
Agenda: 
9:00 Meet on beach, sound side the Blockade Runner with paddle, board and pfd.
10-12: Video and drills 
12-1: Lunch
1-3:30: Review video, return to water to work on personalized corrections do advanced paddling drills
3:30-4: Q &A
Friday, November 6
1-3pm: April Zilg  Paddle Technique and Strategy

10:00 am-4:00pm: Larry Cain Advanced Paddling Clinic
4 pm-8 pm: Check in and packet pickup
(Late registration.)
Saturday, November 6
7:00am-8:00am: Late check in and day-of registration (timing tent, Sound Side beach)
7am:
8:00 am: Race meeting Harbor Island (Sound side beach)
8:30 am: Race start Harbor Island
8:45 am: Race meeting Surf to Sound (Ocean side beach)
9:15 am: Race start Surf to Sound
11:30-5pm: Board and equipment demos (Sound Side and Ocean Side)
11:30 pm: Kid's Race (Sound side)
12:00 pm:  Lunch  And awards
Sunday, November 7
7am-8am:  Late check-in and day-of registration for Blockade Runner race (sound side timing tent)
8:15 am: Blockade Runner Race Meeting
8:45 am: Blockade Runner Race Start
11:30am awards
Event Entries Click on an event to see who entered.
Results Select an event to view results.
Note: All live times are unadjusted and unofficial.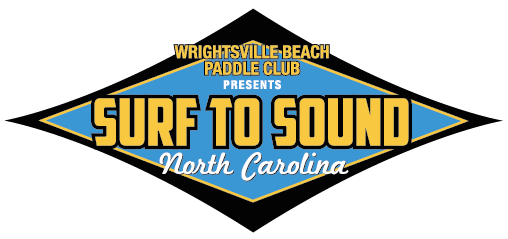 When:
Nov 6 to Nov 8, 2015
Where:
Blockade Runner Beach Resort, Waynick Boulevard, Wrightsville Beach, NC
---