Terrapin Crossroads Long Strange Trip Paddle Race 2016

12/11/15 7pm - ONLINE REGISTRATION IS CLOSED.

Advanced Paddlers Only - This is a one way 13 mile race

PRE-REGISTER - $40

ONSITE REGISTRATION FEE - $50
RACEBOARD RENTAL-  $35

This is the big one - 13 Miles of Bay Paddling - Tide Assisted. Join us for the 3rd annual Terrapin Crossroads Long Strange Trip Paddle Race. Advanced paddlers only.

The Terrapin Crossroads Long strange trip is race number three in the Whole Foods Market 101 Surf Sports Paddle Race Series. 
Leashes and Life Jackets Are Required. Cell Phones in waterproof bags are encouraged. Neoprene outerwear is also encouraged.

Onsite Registration & Check in starts at 8am. Please drive your car and your board to the starting line. We will get you back to your car after the race.

The race will start at Fort Baker's Horseshoe Bay at the base of the Golden Gate Bridge. Here is how the logistics work.

Option 1 – Park at the San Rafael High School directly across the street from the 101 Surf Sports Shop. We will load your board and drive you to the starting line. See schedule below.
Option 2 – Drive yourself and your board to the race starting line. Return back for your car with a friend Or use our one return shuttle after the awards ceremony.
Schedule
7:00am – First Pre Shuttle from San Rafael High School to Fort Baker. This is best way to make a fast exit from the event as your car and board will be at the finish line! (For Boards and People)
8:00am - Last Pre Shuttle from Shop to Fort Baker – See above! Please use the 7am shuttle if possible. (For Boards and People)
8 – 8:45 am – Mandatory Check In All Racers. Meet at the White 101 Surf Sports Van
8:50am – Mandatory Skippers Meeting All Participants also at the Van.
9:15 am Start
12:30 - 1pm
– Lunch at 101 Surf Sports
1-2pm –Shuttles Back to Fort Baker (For People Only – No boards)
YOUR GEAR - If you bring bags and stuff to the race site the 101 Surf Sports Van will bring it to the shop so its there when your arrive.

Event Entries Click on an event to see who entered.
Results Select an event to view results.
Note: All live times are unadjusted and unofficial.
13 Mile course from Horseshoe Cove (Fort Baker) to 1o1 Surf Sports in San Rafael. Detailed Course Map - http://www.101surfsports.com/documents/2014lstparticipantguide.docx

To San Rafael High School -  https://www.google.com/maps/place/San+Rafael+High+School/@37.9708,-122.513188,17z/data=!3m1!4b1!4m2!3m1!1s0x80859a206851bd99:0xcfac1efe513a07a0
To Fort Baker - https://www.google.com/maps/place/US+Coast+Guard+Station+Golden+Gate/@37.8335275,-122.476163,17z/data=!4m7!1m4!3m3!1s0x8085843a32c8cfcd:0x14c0ec3ba1a18ec8!2sFort+Baker+Rd,+Golden+Gate+National+Recreation+Area,+Sausalito,+CA+94965!3b1!3m1!1s0x0:0x9cb74b3c231c1d8a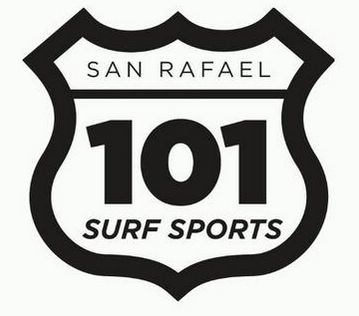 ---