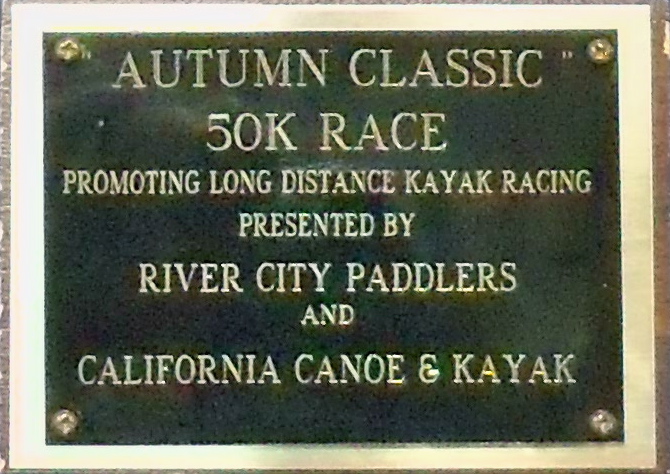 50 K (actually about 50.2K or 31.2 miles) long race, lap format,  4 laps.- single,tandem or solo relay team.
16 mile mid course- single,tandem or solo relay team
8 mile short course- single or tandem 
Ranger Rick course- U14 age,SUP, kayak 2.5 mile. MUST have adult assistant!! 15 and older- first timers welcome in this event also!! Give it a whirl!!
Open to all paddle craft, kayaks, surfski's, SUP's. 
( solo relay team- relay members must paddle at least one leg and may paddle additional legs. you choose type of  SOLO watercraft, example.4 members, one paddles OC-1, one paddles Single surf ski . one paddles paddle board , one paddles kayak. Must have a minimum of 2 members. may alternate legs. )
Cost $20 per paddler. Sign up here-pay on race day!
just a reminder- Free T shirt if this is your 3rd RCP event entered this year. T shirts and tank tops available for $20 each.
PLEASE review ALL the tabs above to get up to date information…
Raffle drawing after event ! Must be there to win!  
Special thanks to Tom Biglione for paying everyones admin fee!!!!! Give him a hug at the race.
Registration  NOW OPEN !
Paddlers meeting at 7:10 for 32 mile race
Paddlers meeting at 10:10 for 16 AND 8 mile races & Ranger Rick
START TIMES
07:30- 31 mile (50K)
10:30- 16 mile
11:30-  8 mile and Ranger Rick course
 Timing will CEASE at 2:30 in the afternoon, awards immediately there after.
 Julie is setting up a Pot-Luck also- info on RCP Facebook page. Link on main page here on paddleguru.
Event Entries Click on an event to see who entered.
Results Select an event to view results.
Note: All live times are unadjusted and unofficial.
Location is at Lake Natoma, Nimbus Flat State Recreation Park. Daily use fee required.