Tom's River Paddle Race 2016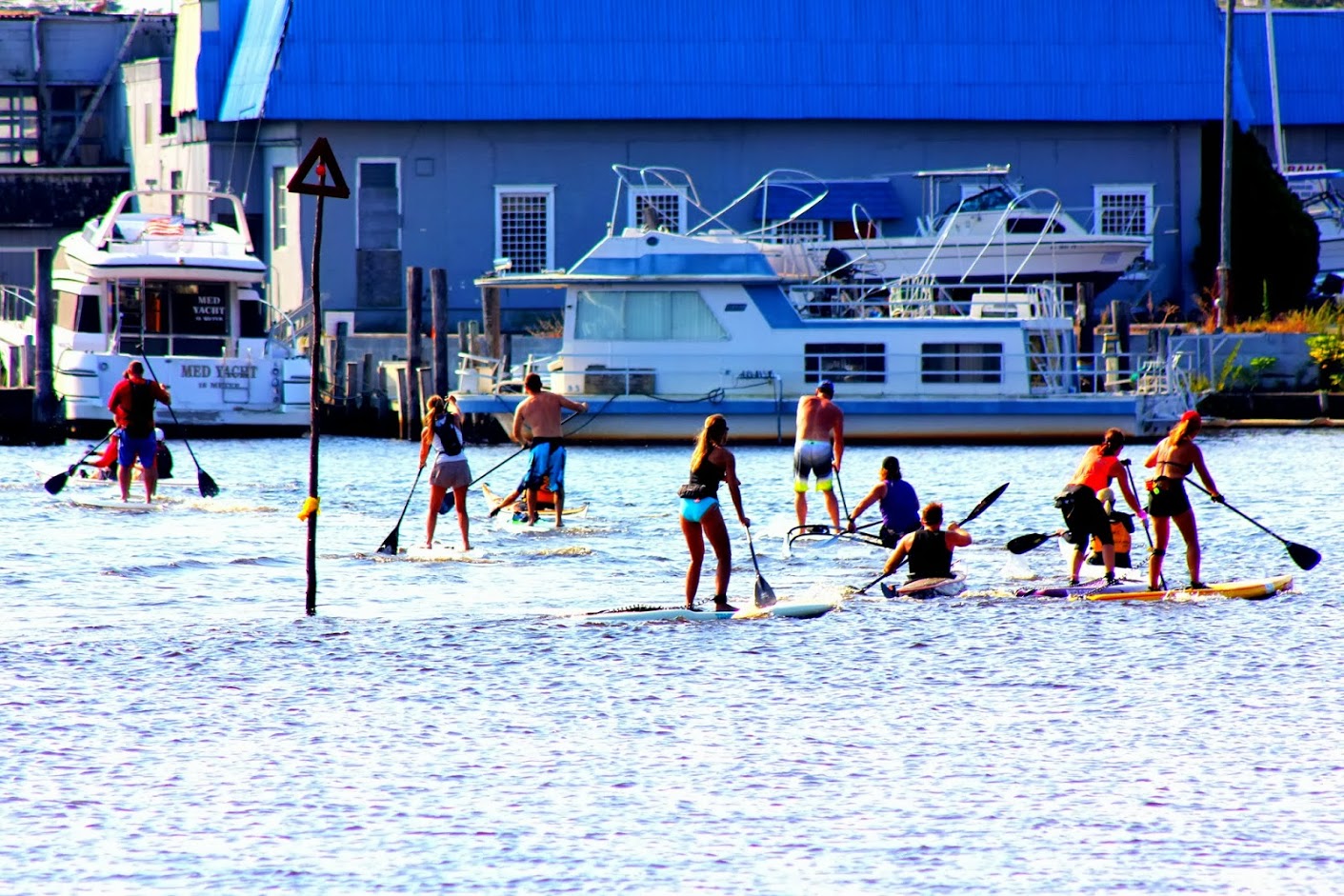 45th Annual Toms River Paddle Race


Sunday, August 28th, 2016
THANK YOU FOR A GREAT RACE DAY
A 8.5 mile down river race and a 4 mile or 6 mile open water race are held on race day. The down river race is held on the Toms River from Riverwood Park to Huddy Park in the center of Toms River N.J.. The river course is 85% slow moving, shallow freshwater with many,many turns. Solo and tandem canoes, river kayaks and a scout youth class are typical down river racers. Winning times range from 1 hour 20 mins to 2 hours 30 mins or longer. FREE SHUTTLE PROVIDED FOR ALL RIVER RACERS. The open water event begins with a bunch start and follows a 2 mile loop east of Huddy Park in a sheltered bay. IMPROVED COURSE FOR 2016 RACE Winning times range from 45mins for the 4 mile and 1hour plus for the 6 mile. The open water classes include experienced kayaker, touring kayaker, surfski, outrigger canoe and recreational and racing stand up paddlleboards. 1st place winners receive a wooden paddle trophy and 2nd and 3rd receive a race medal. FREE T SHIRT TO THE FIRST 40 RACERS REGISTERED!

Down River Race shuttles start at 8:30 AM and every 30 minutes after. Your shuttle time will be confirmed via e-mail.

The 4 mile open water race begins at 10:00 AM, please arrive at least 30 minutes prior.

The 6 mile open water race begins at 11:00 AM, please arrive at least 30 minutes prior.

Event Entries Click on an event to see who entered.
Results Select an event to view results.
Note: All live times are unadjusted and unofficial.
All racers meet at the Toms River Bridge parking lot located at Irons Street (Rt 166) and State Highway 527, Toms River NJ.   From the Garden State Parkway Exit 81 take West Water Street (Rt 527) east to the 3rd street on Right- Irons Street, turn right and parking lot is on the left.